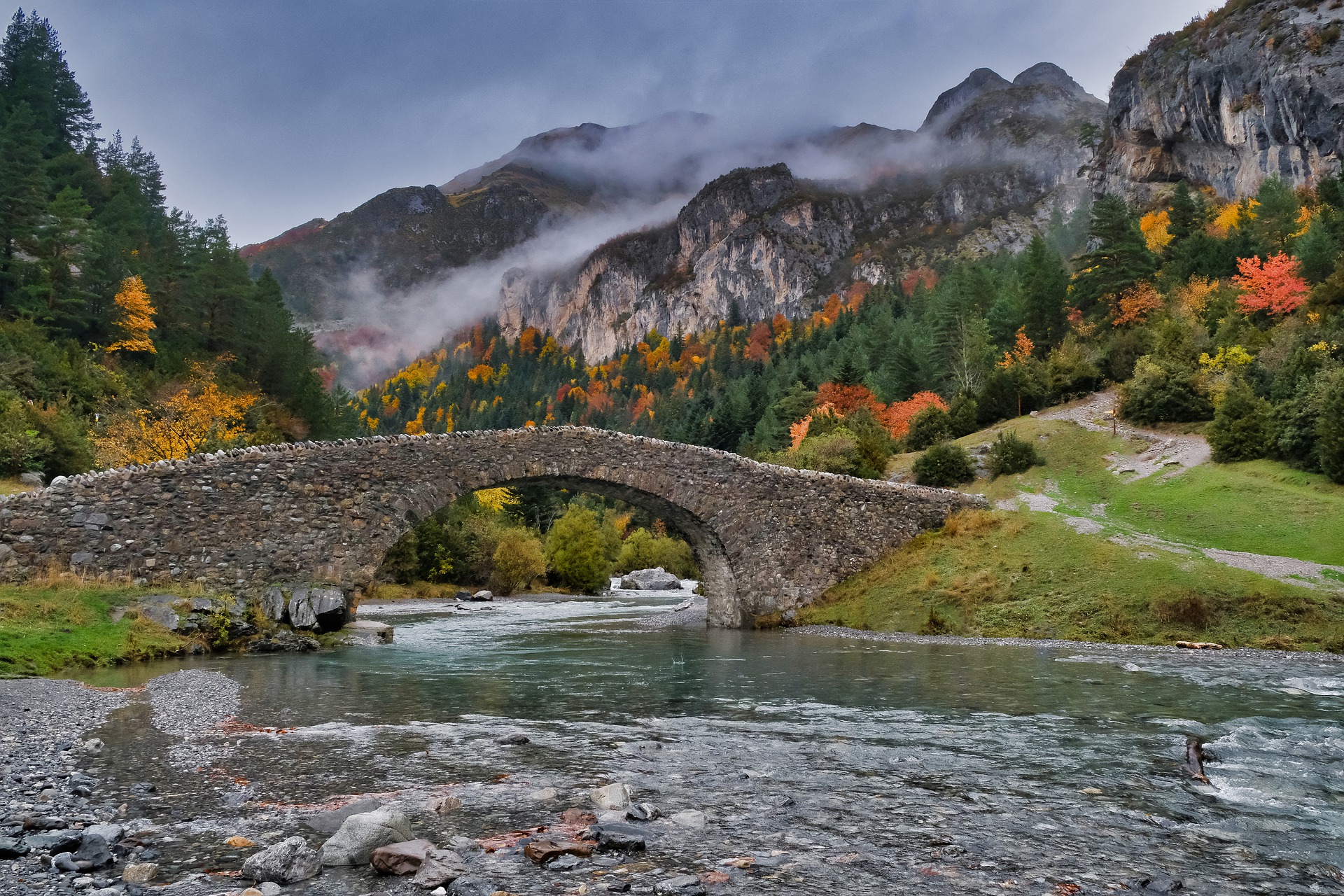 Can you imagine gazing down into a huge gorge located between mountains, like something taken from a fairytale book about giants? And how about a walk along cobbled paths running alongside streams coming from the high peaks of the Pyrenees? If all this sounds appealing, you must get to know the Ordesa Valley, the true essence of the Pyrenees.
Accessible all year round, this 11-kilometre (seven-mile) glacial valley presents a landscape of breathtaking beauty (including the Pyrenees' third highest mountain, Monte Perdido), and in fact is part of the Ordesa y Monte Perdido National Park, which is in itself part of the UNESCO Biosphere Reserve of Ordesa-Viñamala. Wildlife up here includes 32 species of mammals such as the Pyrenean chamois (a goatlike type of antelope) and wild boar; and birds of course abound, like the alpine marmot, the golden eagle, the bearded vulture, the griffon vulture, hawks, and the eagle-owl.
One of the best excursions to undertake include the Cola de Caballo (Horse's Tail), through meadows and forests past rushing rivers and a spectacular waterfall. And speaking of waterfalls, you can ogle aplenty on the Ruta de las Cascadas).
Beyond nature, the valley is also home to picture-postcard medieval villages such as Torla-Ordesa, with its grey-stone houses, narrow cobbled lanes, and 6th-century Romanesque San Salvador Church (there are also a couple of museums here, such as the Museo Etnográfico, showcasing traditional life in this region.
And how do you get up here? Its location in northern Aragon near the French border puts it 4½ hours from provincial capital Zaragoza and five from Pamplona, in next-door Navarre – which is the closest airport, and the winding drive through mountainous territory is itself a lovely experience. So use your Iberia Joven discount to book your flight to Pamplona and begin enjoying a nature adventure you'll treasure for the rest of your life!
Photo: Yezro