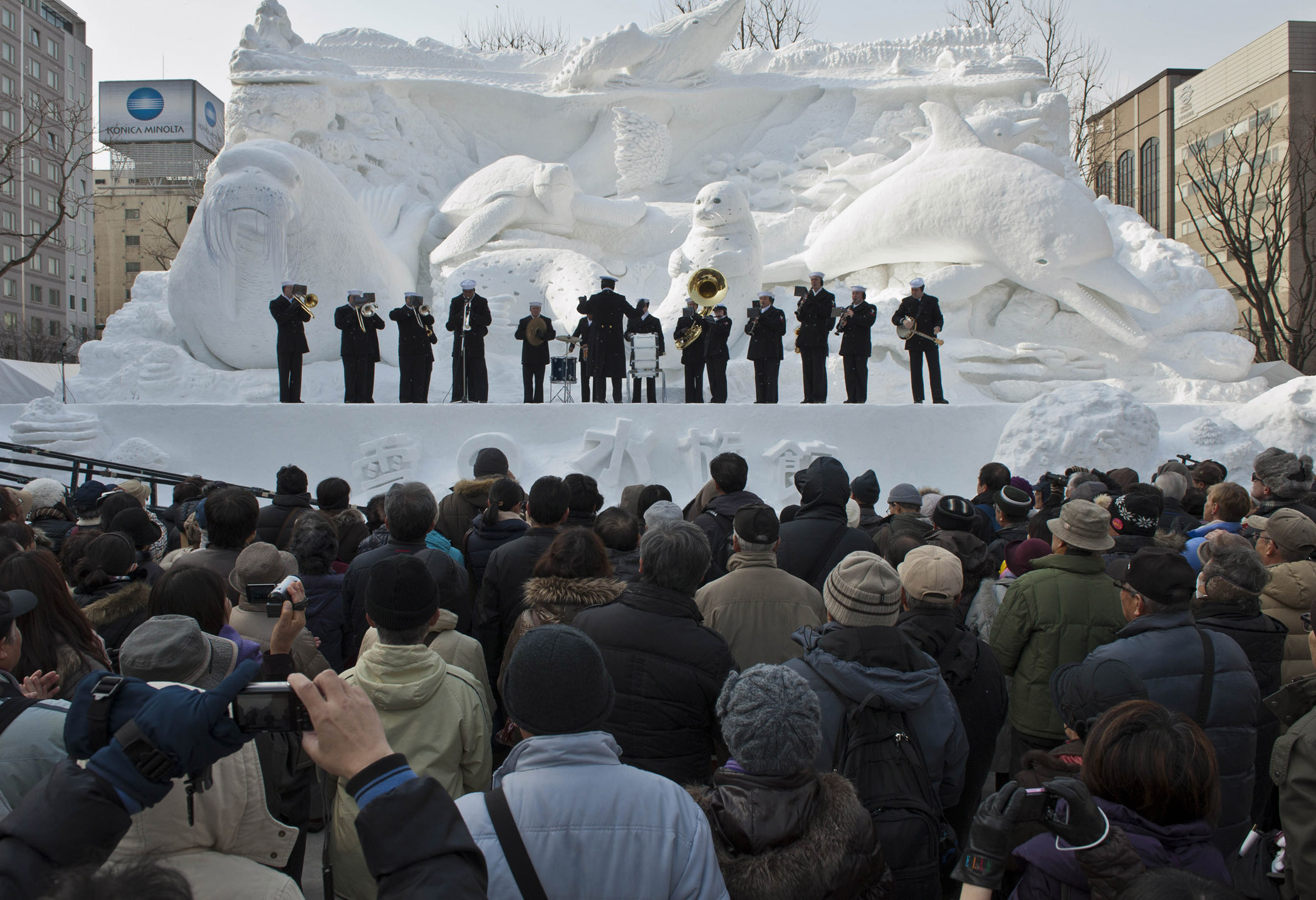 The island of Hokkaido, located at the north end of Japan, is a place where modern skyscrapers and the frenetic pace of cities like Tokyo give rise to a unique environment where nature, landscapes and forests play a dominant role. Welcome to the wildest and most indomitable side of Japan! You'll find it the perfect destination for renting a car and enjoying the spectacular surroundings (which you will no doubt post on your Instagram account).
What will you find in Hokkaido? Apart from nature scenes worthy of the best documentaries you've ever seen, it has volcanoes and lakes with thermal waters; as a matter of fact, the area is known for its natural hot springs. Hokkaido is also a paradise for lovers of winter sports, so if you've conquered all the usual ski slopes, this is the perfect place to crown yourself a pro skier.
In Hokkaido ice is much more than water frozen into a solid state used to cool your soft drinks. The Snow Festival is celebrated annually in the city of Sapporo (also well known for its beer). That's when hundreds of ice figures decorate the streets and evening concerts are held with impressive ice structures as a backdrop (giving you another great photo-op to remember your trip to Hokkaido).
With fabulous attractions like its majestic volcanoes, great ski resorts and the unsurpassed beer of Sapporo, a trip to the island of Hokkaido is not to be missed! So if you want to experience something different and live an adventure that you can share in your Instagram stories, don't miss one of the most spectacular spots in the world, the island of Hokkaido; make it a priority when you finally decide to visit fascinating Japan.
Photo | Comseventhflt