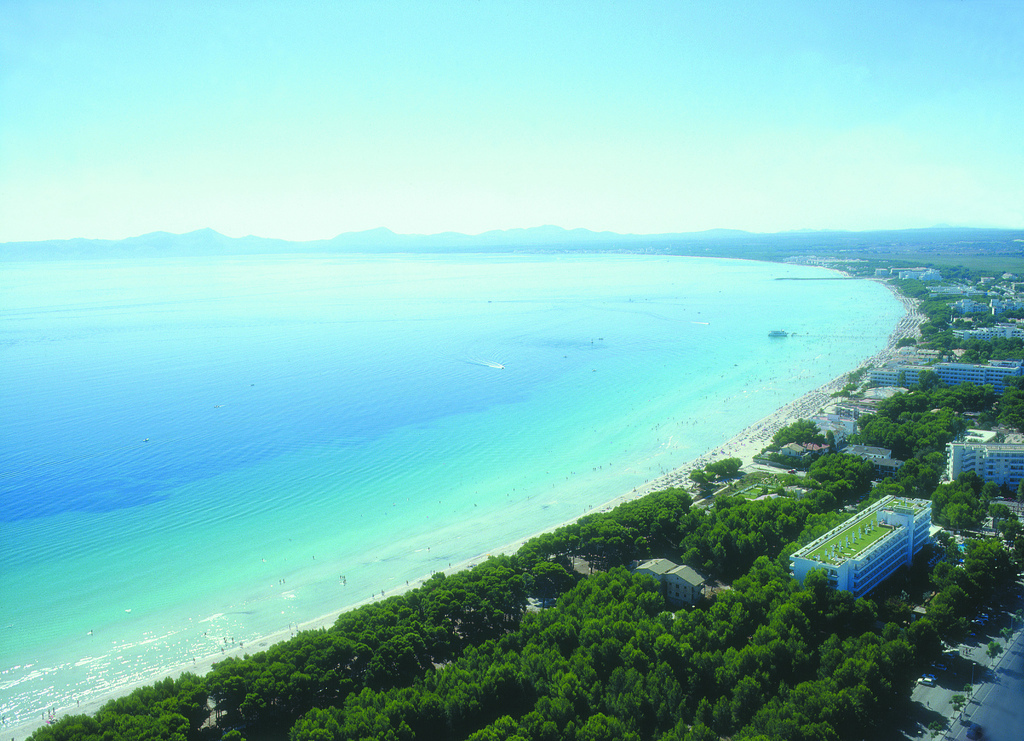 Alcudia is situated at an hour's drive from Palma. The island's Roman remains are still intact, which make it one of the nicest parts of the island. But that isn't what we want to talk to you about today.
Alcudia, which is a very well known touristic area in the north of the island, offers all kinds of excursions for young people like sea activities, which are full of adrenaline and offer you a really fun time. In fact, the coast of Alcudia has some of the best beaches in the Balearic Islands: the peaceful and homely Alcanada, the remarkable S' Illot (perfect for snorkelling or having a picnic with your friends at some of the tables or grills that you'll find here), or the wild and tiny Es Barcarés where nothing is everything.
Opposite the bays and the small beaches we previously mentioned, there are others where sailing and surfing are popular sports. Although a large part of Alcudia Bay is protected from the currents, there are windy areas that become stronger when they want to like Tramuntana, which is highly recommended for speed lovers. Those interested in this and other water sports can head to Alcudia Beach, where you'll find companies offering a variety of fun activities: banana, doughnuts, parachutes, tandem with motorboat, water skiing, fly-bus (floating mattress), pedalos, kite surf, ski-bus, ski-tube, ski-ride… shall we go on? Another good possibility for exploring the lovely beaches in the area of Alcudia is to rent a jet ski and explore the surrounding little bays.
Alcudia, its beaches and its sports make up quite a nest of experiences, and quite a trip for young people. Fly to a Majorca with Iberia Joven, enjoy the northern part of the island's charm and tell us about it. We'll listen to you!
Photo | Prinsotel Hotels