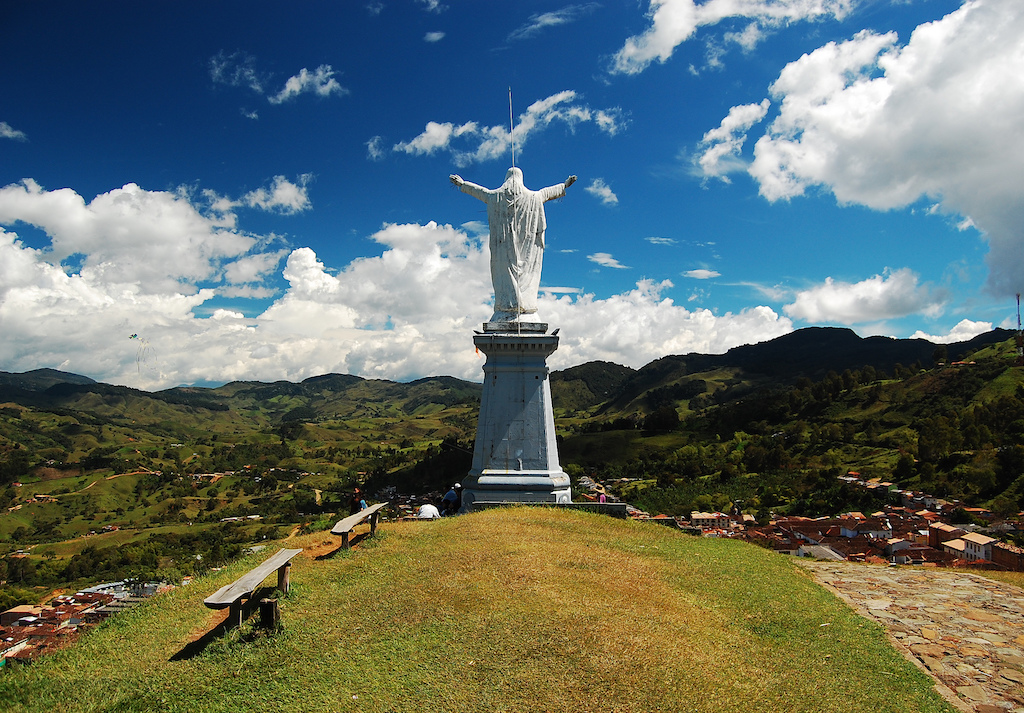 Have you left your bag at the hostel and you're passing through «The City of the Eternal Spring»? These are our suggestions for you to keep doing what the locals do in Medellín.
Eat something typical and cheap: bandeja paisa. Without doubt, we are talking about the most characteristic dish in Antioquian cuisine, which is always served in generous portions. It has a little bit of everything, whether it's minced meat, rice or red beans. It also has banana, spicy pork sausage, corn tortilla, and a fried egg to top it all off. Light? That's a no. Tasty? It sure is! This speciality from Medellín is delicious.
Visit a symbol of progress in the city: Parque Biblioteca España (Spain Library Park). What are those three enormous buildings doing at the top of the mountain? This library park located in the district of Santo Domingo Savio (in the 1st commune of Medellín next to the Santo Domingo Savio Station), was designed by the architect Giancarlo Mazzanti, from Barranquilla. The black tile on the front of the buildings makes them appear to have been sculpted there, rather than built on the mountain.
Take lots of photos in the Cementerio de San Pedro (St. Peter's Cemetery) which dates back to 18th century. This place houses crafted mausoleums of important Colombian personalities in the literature, economy, political and business worlds. Nowadays, it's a museum that contains grand architectural works such as the lovely marble and bronze sculpted tombs.
Walk round the charming "pueblito paisa" (Nutibarra Hill) and travel round a piece of Antioquian history. This is a unique experience, a route round the gastronomy, architecture and way of life in this place that takes you back to the colonial period. Any gifts? Yes, you'll have the most amazing views of the city.
Soak your feet among strangers in Barefoot Park. As its name suggests, it's customary in this place to give your feet a massage in the sandy area in the gardens, or step into the water barefoot. It's as curious as it sounds!
Dance the night away in Zona Rosa.
Photo: Peter