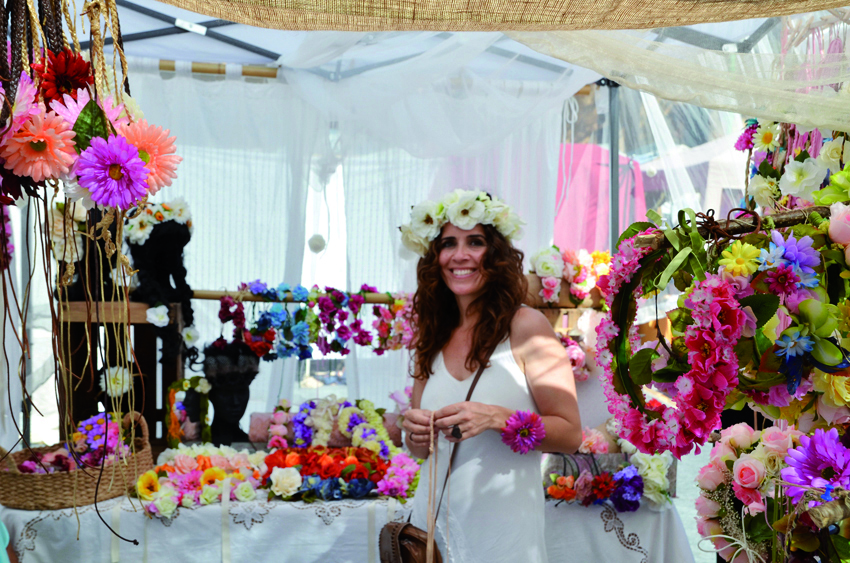 Ibiza is known the world over for a lot of things – most notably its beaches, party scenes – and also for its summertime mercadillos (open-air markets). Scattered in towns across the island, they're known for their "hippie" vibe, and are popular with young people looking for cool and unique merch.
You can start out right in the capital city, Eivissa, at the port market, open evenings daily (6 pm to 1:30 am!) May through October, and the Figueretes hippie market, open the same months daily 7 pm to midnight. Then out on the island, here are the top choices:
The Santa Gertrudis crafts market is located in one of Ibiza's most charming towns, just 15 minutes' drive north of Ibiza Town, and starts every Saturday at 8 pm in the central square.
The Punta Arabí hippie market, in Es Canar, on the northeast coast a half hour from Eivissa, is a rustic affair with crafts, clothes, food, and live music, and runs Wednesdays 10 am to 7 pm April through October.
The second-hand market of Sant Jordi de ses Salines, just a 10-minute hop north of Ibiza Town, is located in the town's stadium, open Saturdays 8 am to 2 pm.
The town of Las Dalias, in the hills off from the northeast coast about a half hour from Eivissa, boasts perhaps the island's best known and hippest market. Also a bit pricier than the other island markets, but still well worth the trip. There's a daytime version which is open daily all year round, and a nighttime version which is open only in summertime.
Photo | Fundación Promoción Turística