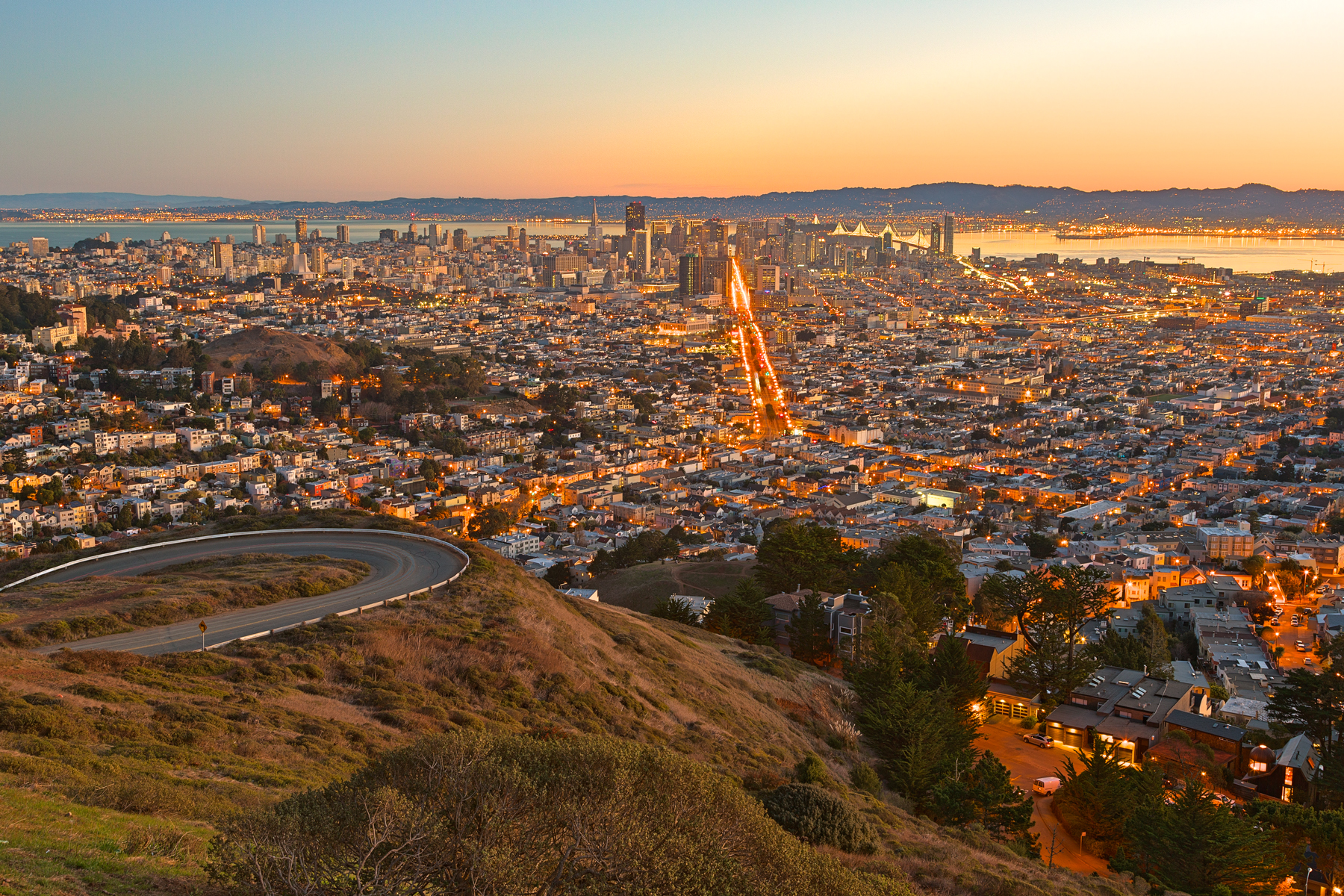 Would you like some good news? In April, Iberia resumes its direct service to San Francisco, one of those fun and exciting American destinations where you'll feel welcome from the moment you arrive. But if you expect to encounter the typical American metropolis with its chaotic rhythm, hustle and bustle, you will soon realize that San Francisco is just the opposite: the pace here is slower and more welcoming than anywhere else in the country, something that you will certainly appreciate, especially if you arrive from one of those cities "that never sleep," like New York.
Given the city's good vibes, you will want to extend your stay as long as possible, even if it means you'll have to take an extra day or two of vacation (oh, what a shame…). In San Francisco you will not run out of places or activities to enjoy: you have the Golden Gate a stone's throw from the center of the city, the "bridge of bridges" that you have seen in more than a few movies; you have Alcatraz Island, a must see for fans of the most epic prison escapes of all time (like the Anglin brothers' back in the sixties); and what can we say about Chinatown, the largest Chinese community in the entire United States? On top of that you'll find Kitsch stores and shops where you'll go crazy buying at really low prices.
Don't forget to take a trip back in time to the groovy seventies, wandering around the famous hipster district (located in the Haight-Ashbury area), a living example of the impact of hippie culture in those times. And save some energy for the evenings, which are some of the liveliest in the whole country: you will find the coolest, trendiest bars and clubs in the South of Market area.
And to end your trip to this incredible and welcoming city on a high note (literally!), San Francisco has saved for you one of its best attractions: the panoramic view of the city from Twin Peaks, the two sister hills over 280 meters (918 ft.) high. From there you can take that last, spectacular photo of an unforgettable trip. Whether you walk (the option that offers more charm) or go with a guided tour, the climb to the Twin Peaks is well worth it, along with a good breakfast to enjoy the incredible views without the need to hurry to ground level.
It's true what they say: in San Francisco you have it all: culture, fun and the opportunity for relaxation and contemplation. What do you need to do now? Be aware of the flights from Iberia to San Francisco starting next April and start planning your next vacation.
Photo | Nicolas Raymond