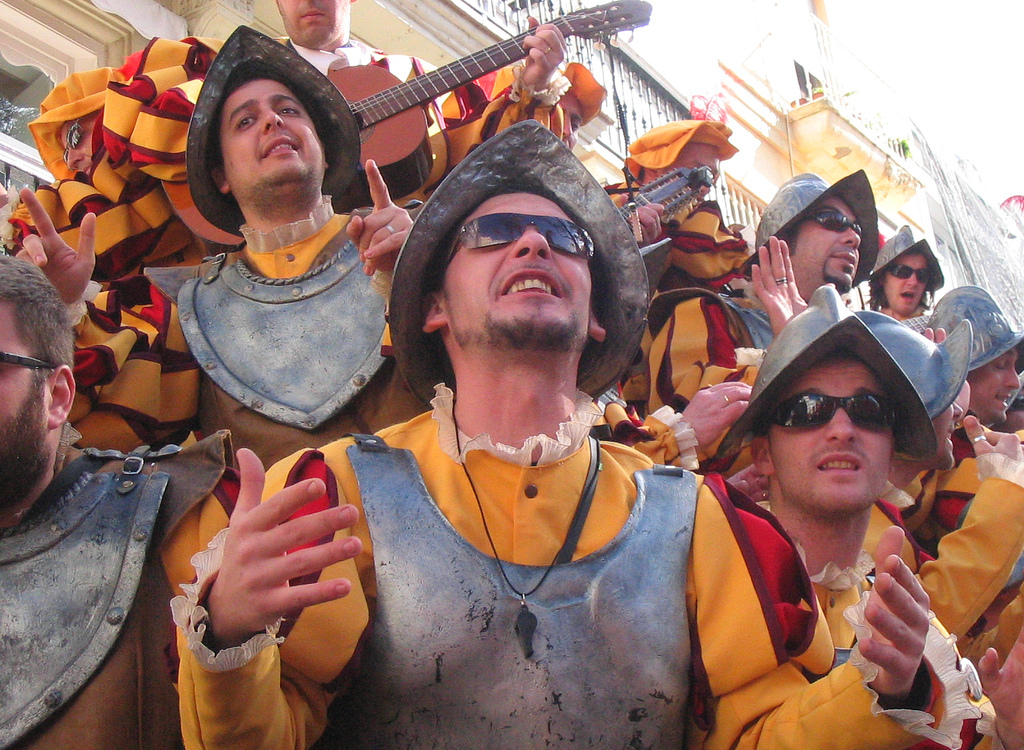 It's that time of year again, when in Catholic parts of Europe and the Americas many cities and towns – from Rio to New Orleans to the Canary Islands – throw their biggest parties of the year: their annual pre-Lenten Carnival.
Actually, one of Spain's most anticipated Carnivals takes place in the Andalusian city of Cádiz, which each winter gives itself over to partying for the better part of two weeks – this year, 23 February through 5 March.
Here's a quick (and admittedly non-exhaustive) guide to the key festivities:
23 February: The revelry kicks off with tents where locals dance to current pop music.
25 February: One of the most colourful and classic days (and especially nights) of the festivities, when everyone hits the streets in costume.
26 February: Today's the day for the performances of the unofficial street groups (those not participating in the official Carnival contest and "great gala" – tickets for which are available online and very much in demand but also very much worth trying to score).
27 February: Dubbed lunes de resaca (hangover Monday) for self-explanatory reasons, there is still plenty of colourful sounds and sights to be experienced on the streets of Cádiz.
28 February: On Andalusia Day (which is also a work holiday), the top Carnival event is the evening "Quema del Dios Momo" in the Plaza de San Antonio, a gala which features a proclamation from an illustrious local personage and fun performances.
1 March: One of Carnival's most hilarious moments starts in the evening at 9:30 pm with the festival of "unofficial" Carnival groups in the El Pópulo neighbourhood, when the joy and laughter of festivalgoers become especially contagious.
2 March: Today is mostly about street parties in neighbourhoods like La Viña and El Mentidero whilst following along the routes of Carnival groups including coros, comparsas, chirigotas, and cuartetos.
4 March: The "Cavalcade of Comedy" along the downtown streets beginning at 7 pm is Carnival's top highlight, full of the festival's signature satire and social criticism.
One last thing we'd recommend before leaving town? Get your mates together to catch the film documentary February, Cuando la Vida Es Carnaval (February, When Life Is a Carnival), a history of the festival recounted, sung, and directed by Nacho Sacaluga.
Photo: Juan Fernández