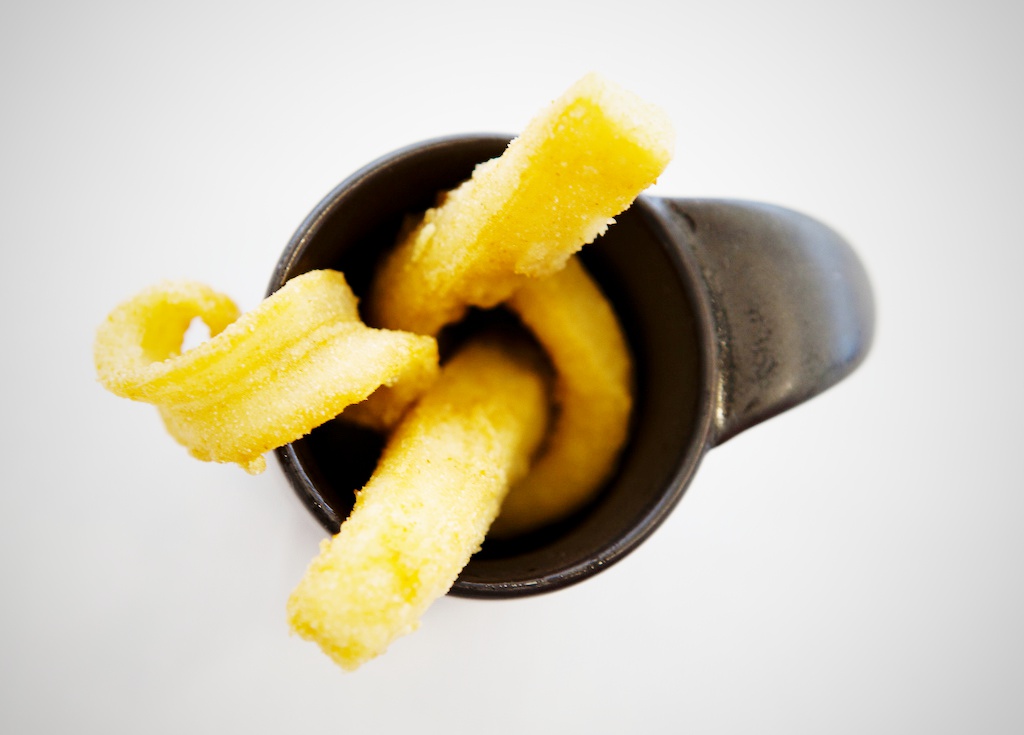 Oh, how they eat in Bilbao! One of this Basque city's most typical gastronomic and social customs only happens on Sundays and holidays, when the thing is to meet with friends and share a generous portion of rabas in any of the city's lively bars. In case you're wondering what is rabas, it's simply the name given to the long pieces of battered and fried squid. Piled high on the plate, with their smoky, succulent appearance, they are deliciously authentic.
But they are also a social custom typical of the Basque, who always enjoy gathering around a steaming plate of rabas prepared with ingredients of the highest quality. And by the way, enjoying a plate of rabas is a fun, inexpensive way to share with other students.
Wondering where to eat rabas in Bilbao? Talk to your friends and organize a visit to the Casco Viejo, the old section of the city, and explore some of its most well-known streets: Iturribide, Correo, María Muñoz, Plaza Nueva, Miguel de Unamuno… There, it is said, some of the best rabas are served, and the price of a portion can cost about 6 euros. That being said, you will be served a spectacular plate of rabas in any neighborhood bar in Euskadi. And for dessert, don't forget to order rice pudding. You'll lick your fingers!
So remember: if you are studying in Bilbao, are there for your practice, are an Erasmus student, or have a scholarship in the Basque Country, don't forget to follow the local custom to share a plate of rabas on Sunday, which, in the end, is just an excuse to get together and hang out with friends.
Despite its apparent simplicity, preparing a good plate of rabas does have its secret. Enjoy it all, flying cheap and with great discounts thanks to Iberia Joven!
Photo | Koldo Miranda