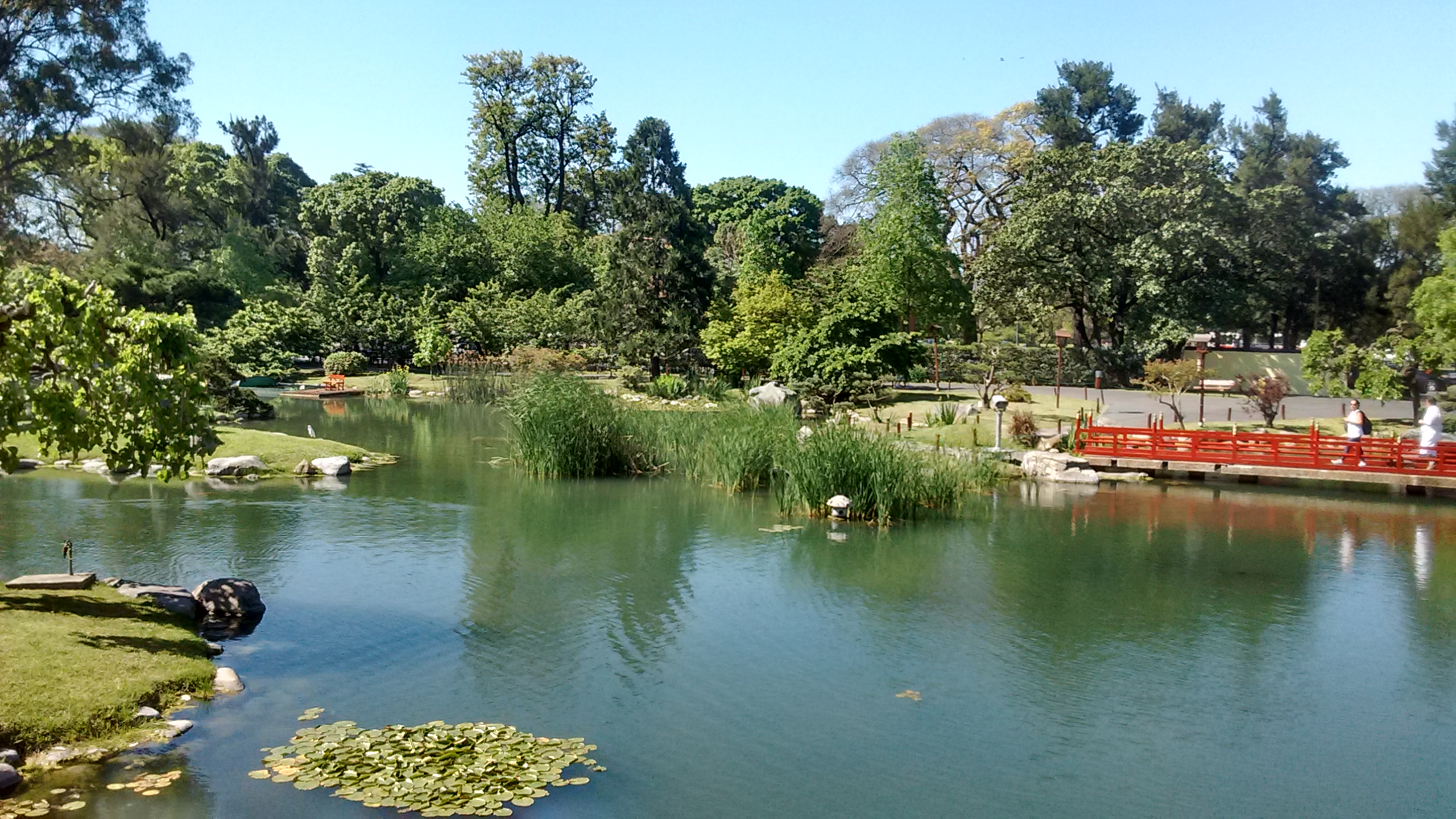 It is surprising how fast-paced modern cities, such as Buenos Aires, can still maintain small pockets of peace and spirituality where you can take a breather to de-stress and continue to enjoy the dynamic pace of this thriving urban center. This is precisely what happens in the Japanese Garden, a small enclave of Japan located in the heart of the Argentinian capital. And believe us, it's an experience you will want to share on your Instagram account.
"Magical," "revitalizing" or "dreamy" are some of the adjectives that you will want to use as hashtags to convey the feeling of going from wide avenues surrounded by skyscrapers, to find yourself, almost as if by magic, strolling along waterfalls and streams – populated by golden carp – with their exquisite picturesque red bridges. The Japanese Garden has also been declared a national historical site, which gives you a good idea of how important it is to this city.
Everything in this enchanting place – from the flora of Japan, such as cherry blossoms, katsura, momiji and azalea, to the beautiful granite sculptures and the Buddhist Temple – is a faithful reproduction of the most authentic Japanese design. Completed in 1967, the garden was inaugurated during a state visit by then-Crown Prince Akihito and Princess Michiko, and serves as a reminder of the strong relationship between the two countries.
Of course, it wouldn't be a Japanese garden without a nursery where visitors can admire the meticulousness and discipline of Japanese culture found in each bonsai, orchid and azalea (which can be purchased as gifts). Next to the nursery you will also find an exhibition hall with small, but very significant samples of Japanese art, many of which display the height of patience for the degree of detail in each of them.
In addition, the Japanese Garden offers many cultural activities that you can book in advance to add an oriental touch to your trip to Buenos Aires (and from February you can fly there on Iberia's new A350, a miracle of aerial engineering).
So from origami lessons to karate classes, you can enjoy it all at Buenos Aires' Japanese Garden. Of course, be careful not to let go with a flying kick as you dance the tango!
Photo | K.B.L. Luccia