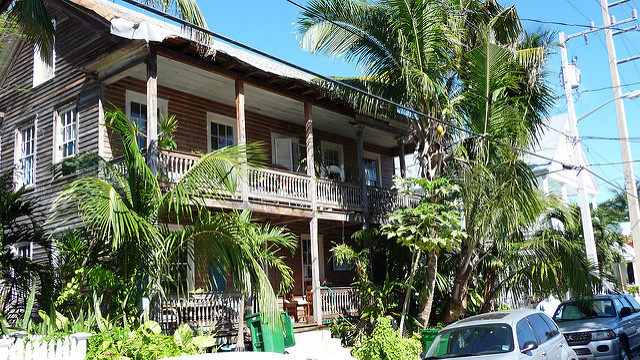 Cayo Hueso (since more recently, Key West) is a must-see whether we are passing through the city of Miami (many cruise ships leave from this sunny spot in beautiful Florida) or have decided to take a trip along the eastern coast of North America to enjoy a couple of days in this meeting place for artists, entrepreneurs and other colorful personalities.
This small cay (by definition a small, flat, sandy island) is not only the southernmost point of the continental United States –at a mere 90 miles, the city of Havana is a stone's throw away- but it's the perfect destination to relax and search for the inspiration that gave free rein to Ernest Hemingway's creativity.
As for the origin of its name, many attribute it to the bones belonging to an old Indian cemetery, or even to an old battlefield in the area. This hippie-chic destination is well known for its endless party vibe, which is easily found in places like the very festive Duval Street, one of the main attractions in Key West. If South Beach's nightlife hasn't sated your appetite to party, you'll certainly find satisfaction in the keys.
Apart from the sun and the beaches with crystal clear waters chosen by thousands to enjoy a calm respite, the island of Key West will awaken your interest in the old legends of conquerors, pirates and underwater explorers that have taken place over the years.
If you decide to visit Key West, be sure to stay for at least a couple of nights in one of its small but charming inns, which will be the perfect occasion to decide whether you want to devote your day to the keys' unique weather, or creating fictional stories, Hemingway style.
Image | Elin B