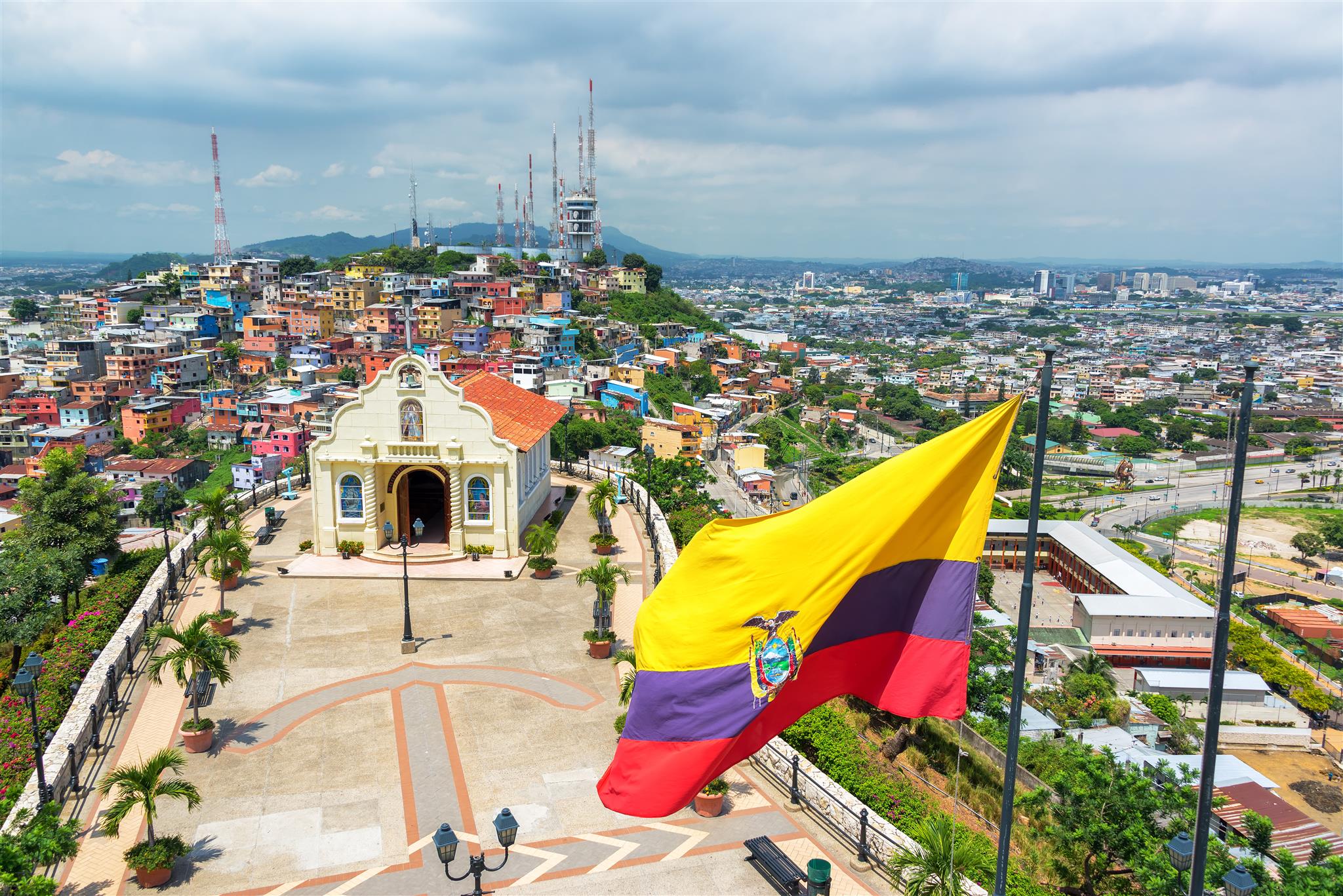 Perhaps you don't know exactly where it is on a map, but you may well have heard of Guayaquil on more than one occasion. For many, the name suggests joy, good vibes and vibrant energy all around. And that is because those are some of the charms to be found in this city, one of the key destinations to know in Ecuador.
No wonder they call it the Pearl of the Pacific, which gives you an idea of ??how much there is to see in a city known for being the point of departure for those who want to hop over to the mythical Galapagos Islands. But we promise you that even all by itself, Guayaquil has so many attractions that it should be on anyone's list of not-to-be-missed destinations.
A great way to start touring the city is by approaching the center of Guayaquil on the way to Parque Seminario. This park is also known as "el Parque de las Iguanas' (Iguana Park) because of the large population of… (you guessed it!) iguanas that inhabit its lakes and gardens. Visitors line up to feed them, and then continue walking through the city center.
Apart from several places where you can stop along the way to rest while enjoying the good weather of Guayaquil, the city has many sites that will take your breath away: "la Columna de los Próceres" (the Column of the National Heroes), "la Fuente de los Leones" (the Fountain of the Lions) and the "Estatua de los Aurigas" (the Statue of the Charioteers) deserve a couple of photos to remember them by (and to wow your Instagram followers). And these are just three examples of the many historical places that one can find throughout this vibrant city.
And when it's time for fun, there's nothing better than visiting the Malecón 2000, a long boulevard on the banks of the Guayas River that is frequented by locals. Is it because of its numerous gardens, which make it the perfect place for a leisurely walk, or because it affords you the luxury of having no greater concern than enjoying the view? You decide.
In this area you can also explore a cultural space known as La Bota, a platform dedicated to entertainment where theater, stand-up comedy (which is very popular in Guayaquil) and musical events are organized, among many other artistic and cultural endeavors. The place has five different areas, each with a different attraction for those who wish to spend the day.
Finally, to really get a grasp of Guayaquil's urban culture and art scene, you should visit Guayarte, a park where you can not only appreciate the art of graffiti, but also find all kinds of restaurants: Ecuadorian food stalls, hamburgers, pasta, Asian cuisine… You may also enjoy different types of events and musical performances from time to time. As you can easily guess, the name comes from Guayas and Arte, and is perfect for those looking for a place to have a bit of fun while enjoying the gastronomy and urban art of this vibrant city.
There's a lot to see in Guayaquil, so when are you planning your visit to the Pearl of the Pacific?
Photo: DC_Colombia