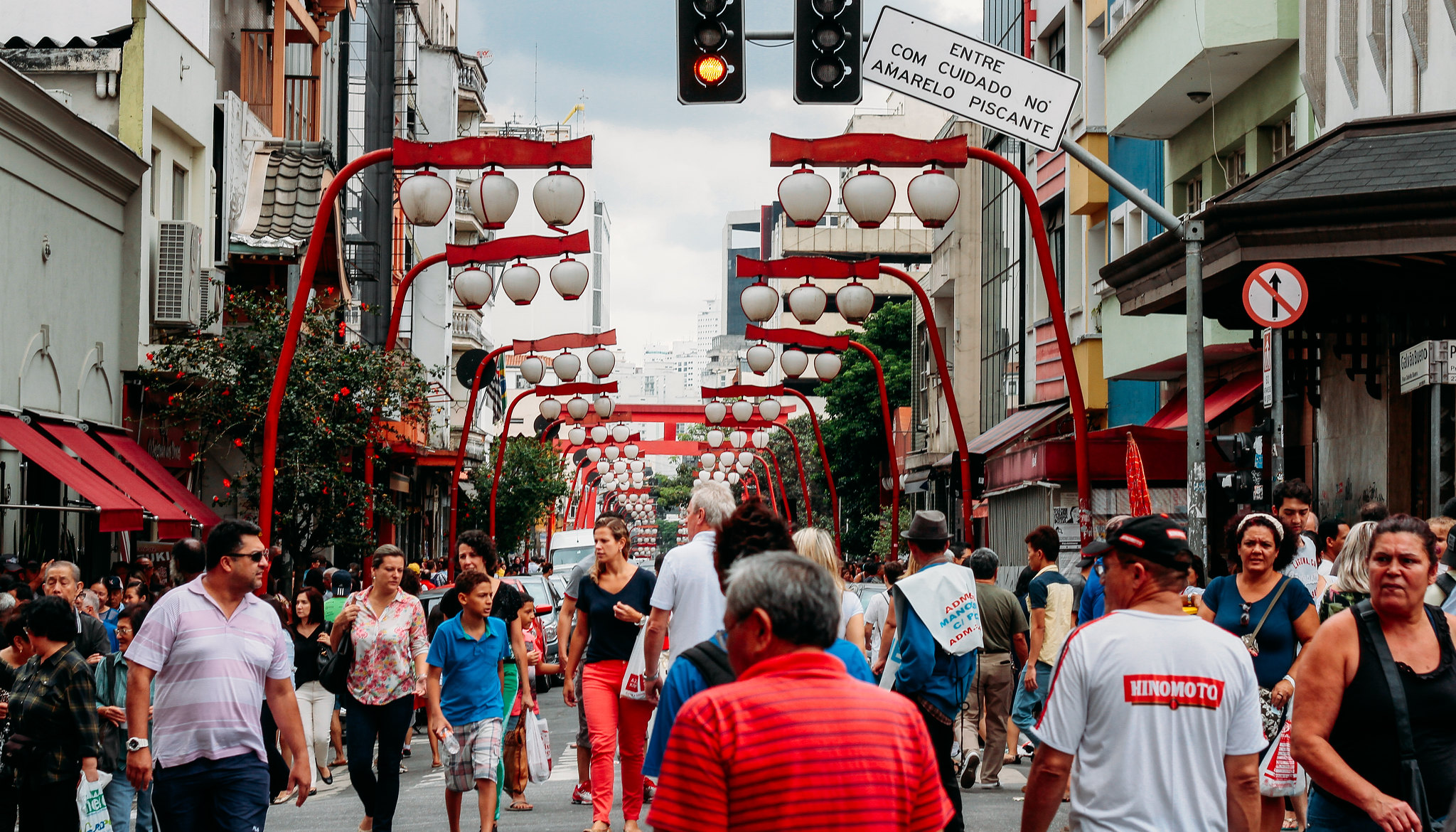 In São Paulo you can find small neighborhoods full of charm that can make you feel as if you have traveled to another continent without actually leaving the place. This is the case of Liberdade District, decorated with striking red lamps on both sides of the streets and full of Asian shops and restaurants to delight all palates. So if you're seeking the most authentic Asian food in the city, this is the place!
This picturesque corner of São Paulo is one of the most liked by visitors, and there are many good reasons for this. Liberdade brings together one of the largest Japanese communities outside of Japan, which makes strolling through its streets a unique experience for every lover of Japanese culture. Currently, Liberdade District welcomes a multitude of immigrants from other Asian countries, such as China and Korea, and this mix of cultures gives the place a uniquely colorful vibe, filling it with life.
Once there, don't be surprised to feel as if you've momentarily stepped outside of Brazil. The Japanese restaurants, newspapers and lanterns that decorate the Asian-style façades will make you question for a moment if you are still in the South American country. And that's precisely why this neighborhood is so authentic: the Asian tradition is preserved in every corner.
It should also be noted that São Paulo's Liberdade District is a must for those who enjoy a good selection of the best sushi in the world. After trying a little of this and some of that, with a little ramen in between if that's what you like, you can continue exploring this small Asian enclave by visiting one of its picturesque bars (the popular botecos, which are the Brazilian equivalent of European tapas bars ).
Without a doubt, Liberdade District is one of the most authentic places in all of São Paulo. It makes for a memorable visit and, by the way, it's the perfect place to pique your interest in a future trip to Japan.
Photo | Felipe Tofani