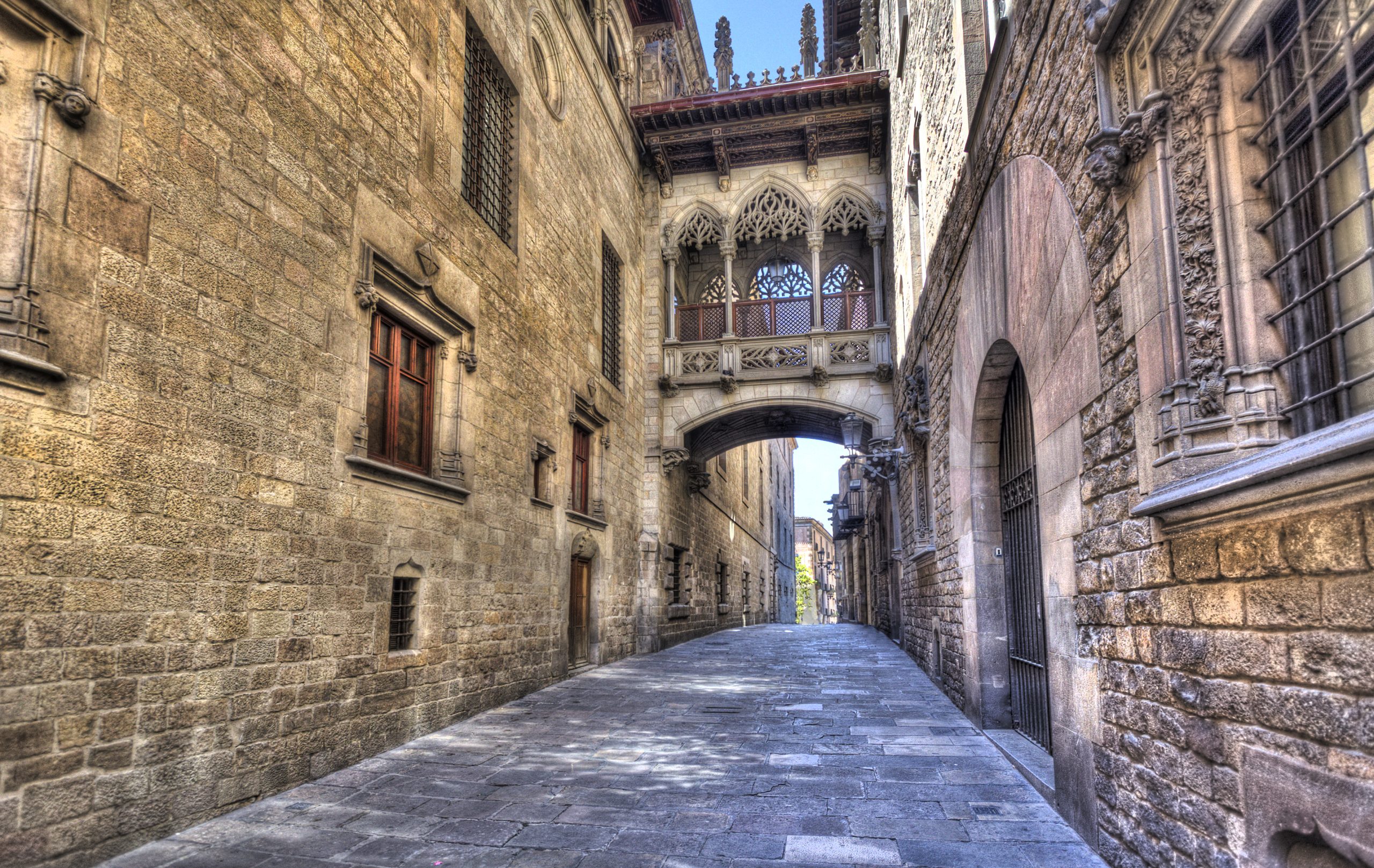 The only 'problem' with Barcelona is getting caught up in its charming alleyways, lively streets and the possibility of a refreshing dip in the sea whenever sunny weather descends on the Mediterranean coast.
If this is the only 'problem', it's a welcome one, because Barcelona is very much worth a visit. This is a dynamic and fun city with a lot to see both day and night. Of course, keep up your social distancing skills if necessary.
In Barcelona you don't have to go far to find what you're looking for. A perfect example is its famous Gothic Quarter, the ideal place where you don't have to rack your brain about where to go or which incredible treasure see first. It's the perfect all-in-one spot to experience the most authentic Barcelona from start to finish.
For example, the Gothic Quarter of Barcelona is history, with a capital 'H'. In it you'll not only find surprising evidence of the Roman Barcino (the Roman ruins under King's Square are impressive, with a whole maze of Roman constructions under your feet), but many other medieval buildings. Known for its narrow pedestrian streets and small hidden squares, it's undoubtedly one of the most charming neighbourhoods in Barcelona.
When night falls, the beauty of Barcelona's Gothic Quarter remains intact, if not invigorated at times. The Ramblas are a good starting point (but be sure to take care to avoid the crowds). Afterwards, there's no better plan than to head over to Plaza Real, one of the essential nightlife areas in central Barcelona.
It's so lovely to get a table at any of the patios that orbit the square, with a multitude of options around to listen to good music. Given the current capacity restrictions in the most classic venues in the area, an evening table is more than feasible to do so safely.
Are you craving new destinations this summer? Visit Barcelona's Gothic Quarter and experience it first-hand.