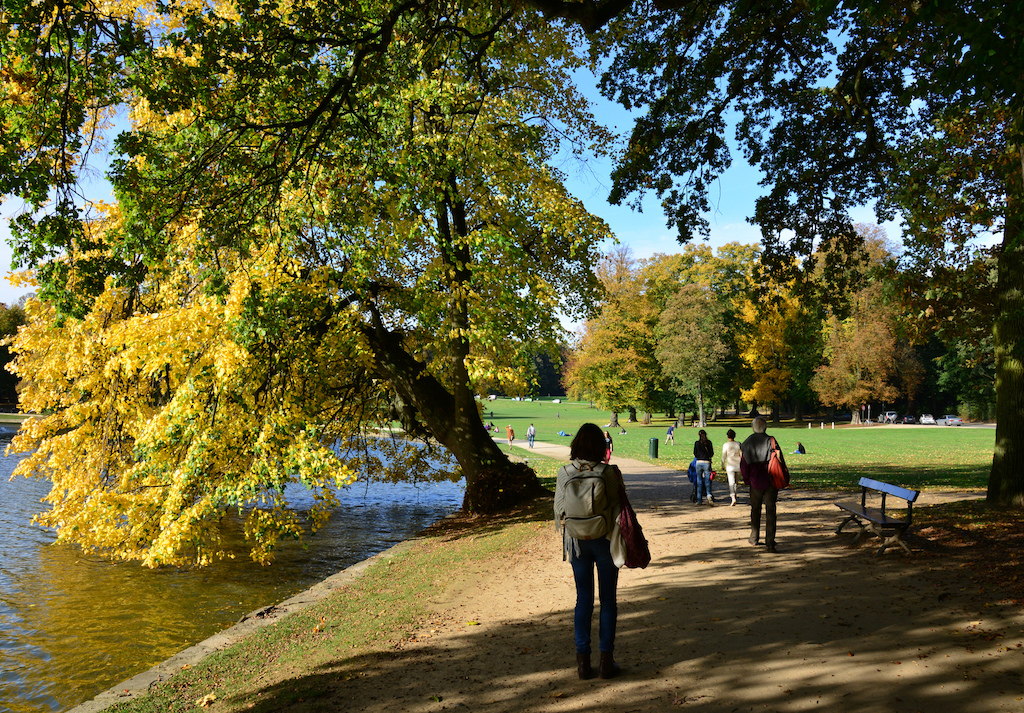 Yes, a semester is ending, so it's time to start planning the next. Surely Brussels comes to mind, since it's a city that thinks "green." Anyone who's familiar with this verdant city knows that the Belgian capital is full of parks, gardens, forests and other nature sanctuaries, which contribute to the production of oxygen for our planet. Some examples are:
Mont des Arts. Right in the heart of the city, this hanging garden offers incredible panoramic views of both the Grand-Place and the historic center in general.
Malou Park. With its castle, its peculiar mill and its temporary sculpture exhibitions, this park located in the Woluwe Valley is a favorite of many.
Osseghem Park. Located at the foot of the Atomium, you find this beautiful place where Holm oaks and beeches, among other species, surround a pond and an open-air theater that can accommodate more than 3000 spectators.
To discover these and other corners of Brussels, there's nothing like opting for an "ecological" transportation system. There are so many options! You can take a bike, public transportation or walk, which after all is the ideal way to fully explore the capital or immerse yourself in the atmosphere of its many charming neighborhoods. In any case, have you heard about the Green Route? There you can take a walk of more than 60 kilometers on foot or by bicycle, which covers the entire metropolitan region of Brussels, crossing numerous parks and protected natural areas. You can do it in a day, and you will pass through many of the city's most famous monuments and attractions.
Do you want to do more? Then get ready to eat healthy and organic in Brussels. The capital has two major ecological markets: one on the Place Sainte-Catherine (every Wednesday from 7.30 am to 3 pm), and the Ateliers des Tanneurs (Rue des Tanneurs 58, Brussels), on Sundays in the Les Marolles district. Go for it!
In other words, go ahead and fly to green Brussels, but don't forget to book with Iberia Joven, the portal for young people and students who want to explore the world and enjoy new experiences.
Photo | Stephane Mignon