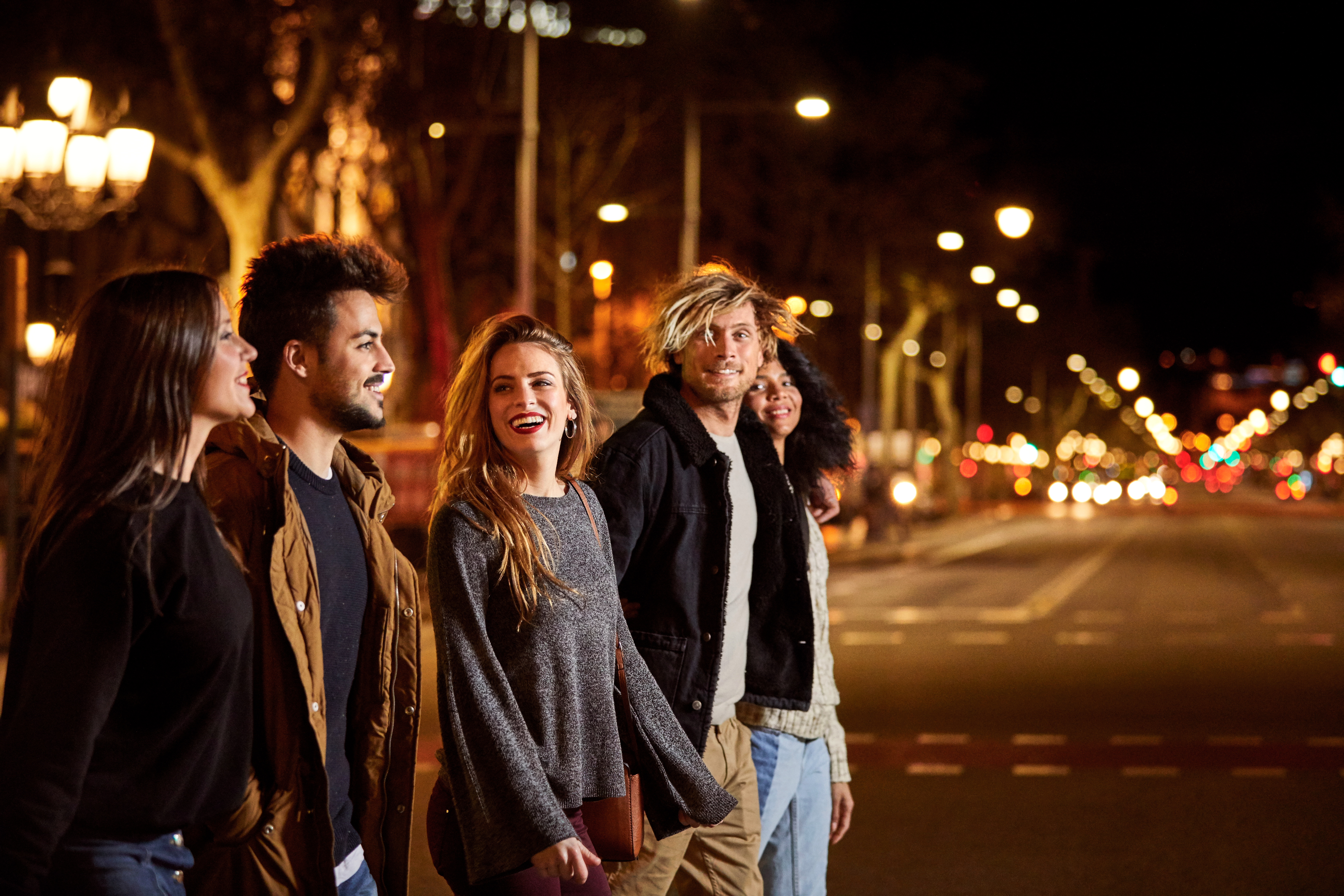 Everyone knows it: those who live there and those who are lucky enough to visit. Expats, exchange students, those born in other parts of the country… anyone who has set foot in Spain's capital will look for glowing new adjectives to describe the city where the party never ends. We are talking, of course, about Madrid.
In Madrid you can go out with friends or you can go out and make friends. Of course, when it comes to having fun, there are so many options that you can feel lost, disoriented and confused before the magnitude of possibilities at your fingertips. So when it's time to have a few beers, a few drinks, or do whatever you want with whomever you want, here are some tips to help you know where to go for a fun night in Madrid.
Santiago Bernabéu Area
It's one of the most classic fixtures of Madrid nightlife. From the base of the Picasso Tower to the Avenida de Brasil area, party loving locals are the dominant note. It's an area for those who enjoy dressing up for the occasion.
Huertas Area
Closer to the old part of Madrid, Huertas has hundreds of bars to choose from. It's an area often chosen by tourists to unleash the magic of the Madrid night. It's also full of lively restaurants and terraces to dine "al fresco" when spring arrives. Of course, be warned: at some point you will probably end up dancing flamenco.
Malasaña Area
There's a very hipster vibe in this vibrant part of Madrid's center where you'll find vintage shops, local bars and a lot of places for a night out. It's also in Malasaña where many mythical venues of the Movida Madrilena of the 80s are still active, so it's worth a visit. Like good wine, the Malasaña neighborhood improves with age.
Chueca Area
One of the best places from which to start the evening enjoying the famous "tentempiés" [snacks], which will last you well into the night. When the weather permits, you will find many "al fresco" terraces with a great atmosphere where you can drink or dine.
Plaza Mayor Area
This is the capital's tourist spot par excellence, and the focus of group travel from all over the world. There are terraces, bars and restaurants of all kinds, although be aware: prices can skyrocket if you sit on the first terrace with a free table without first looking at the price list.
Gran Vía Area
The areas surrounding Madrid's Gran Vía have always been well provided with options to let yourself be carried away by the rhythm of the night. This is where you'll find the lively Ballesta Street, the Plaza de España area, with one of the best clubs ever (the Sala Marco Aldany) and many other great places to discover if you choose walk around.
Quite a list of options, don't you think?
These make for a fun day (or several, depending on your stay) in Madrid. Now you just need to decide when to go to the capital of the never ending party. Come on! Madrid awaits you.