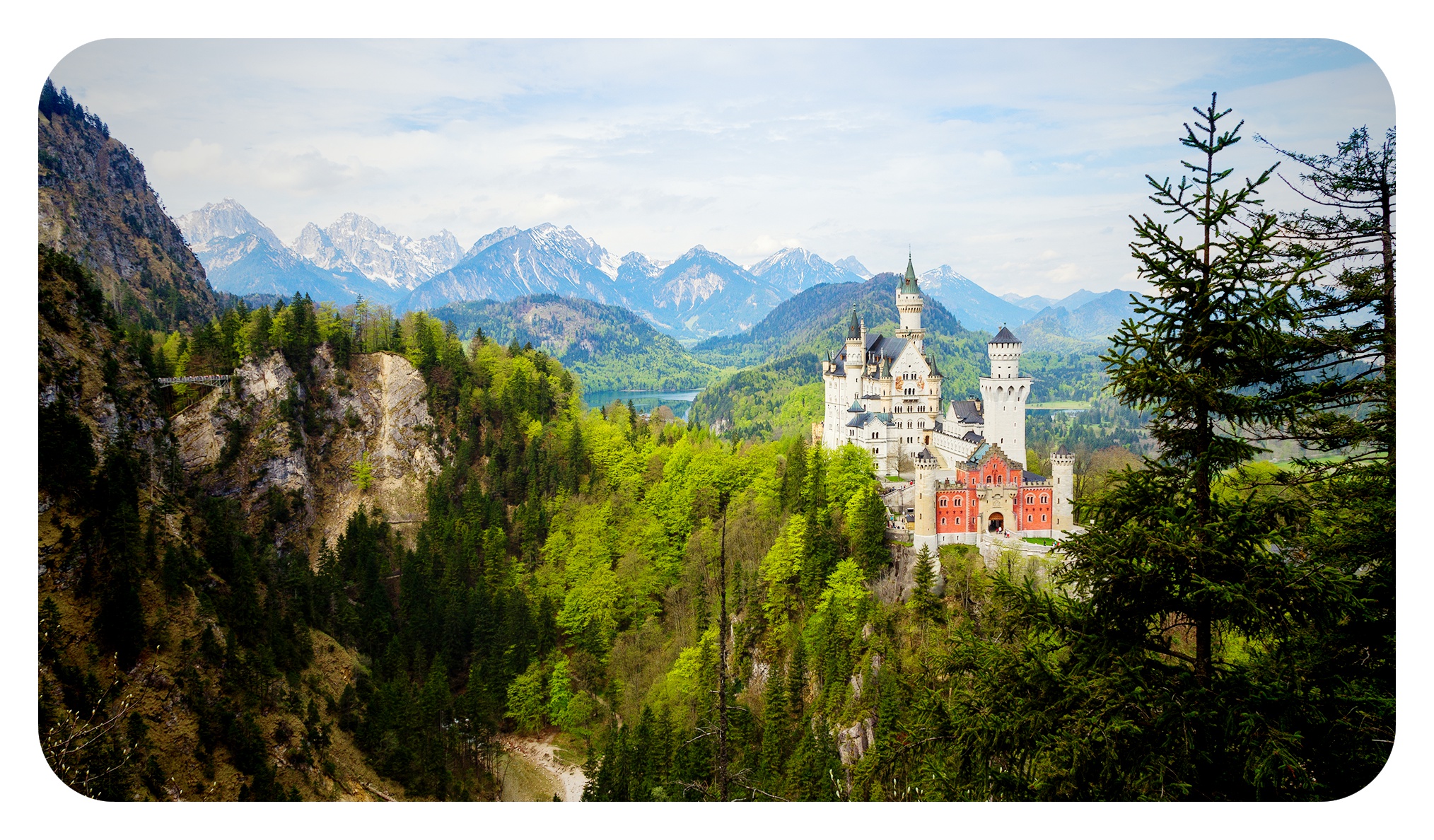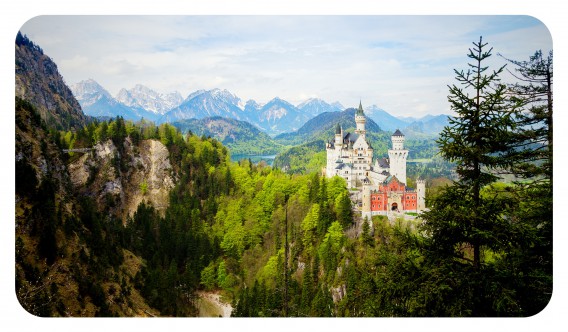 Folks of all ages find Germany a real treat, but it's especially awesome for students. From north to south, the experience of studying in this country is quite simply over the top (in a good way). And nowhere more than down south in Bavaria, where the locals are especially friendly and funloving – it's a region guaranteed to keep your dance card full when you're not hitting the books.
Take advantage of being in Munich to get together with your friends and take day trips to the lovely areas around the city. How about, for example, Neuschwanstein and Hohenschwangau castles? You may recall that the first of those two (whose name means "new stone swan") was chosen by Walt Disney as a model for Disneyland's Sleeping Beauty Castle.
And hey, why not even kick this little excursion up a notch? Make this already spectacular sight downright breathtaking with a helicopter flyover! A 45-minute drive out of Munich will get you to Jesenwang for a whirlybird ride over the king's castles along with Alpine peaks such as the Zugspitze (at 2,962 metres, Germany's tallest), and the shining lakes tucked between them. It will be an absolutely unforgettable 90 minutes – as well as something you'll want to share with visiting friends and family. Whether you head out to Neuschwanstein and Hohenschwangau, from the air, or by bus, train, even on foot, take it from us at Iberia Joven – you really owe it to yourself to make a visit to these extraordinary spots as part of any study trip to Germany.
Photo | djandywdotcom