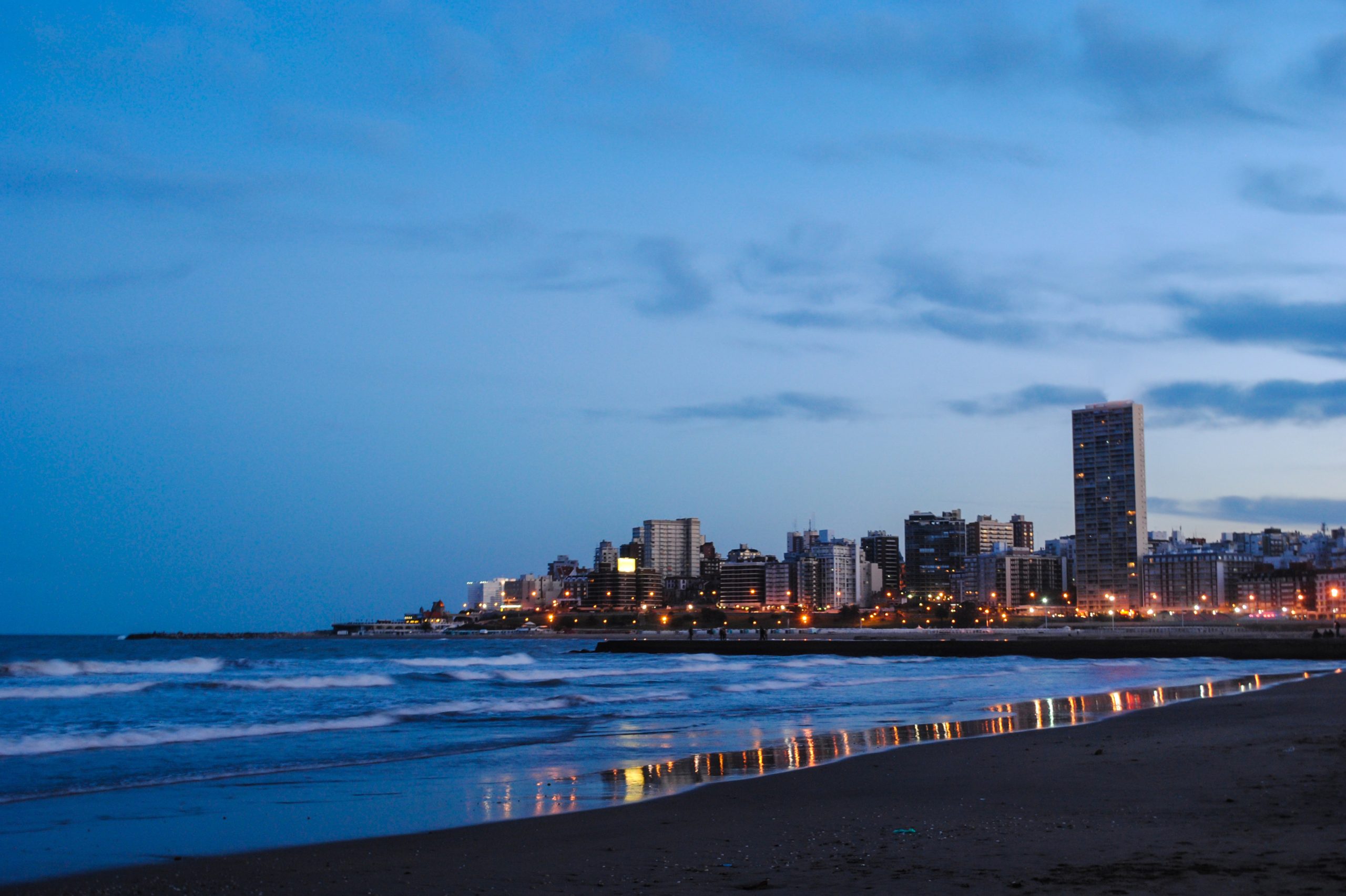 Activities of all kinds, an amazing vibe at all hours and above all, immense beaches, perfect to take in the authentic flavour of the Argentine coast. This is what you'll find in the city of Mar del Plata, one of the most all-encompassing destinations that you'll ever find in your travels around the globe. You can easily combine it with a visit to Buenos Aires.
While dreaming about the beaches of Mar del Plata, let's start with its most popular beach, Playa Varese (also known as Bahía Varese, or Varese Beach). The two huge jetties that flank the massive amount of sand do a great job to calm the waters so you can take part in all kinds of water sports, join a game of beach volleyball or chill out under an umbrella.
Whether you dare to ride the waves on the back of a jet ski or indulge in a complete chillax session at the Varese Bay Spa, options for excitement or rest are endless while visiting Mar del Plata.
If Playa Varese isn't enough beach for you, you can check out Punta Mogotes. It's a sandy beach four kilometres away surrounded by swimming pools, outdoor cafes and bars where you can have a refreshing drink, and restaurants to tuck into lunch before continuing the afternoon.
Another of the must-see visits in Mar del Plata is its famous port. It's a perfect area for taking a leisurely stroll and having a meal in its many restaurants overlooking the ocean. You can also marvel at the sea lions that rest quietly near the fishermen, something you can't miss when visiting the port.
After a day dedicated body and soul to the sea, the city of Mar del Plata is not short of options for an afternoon of luxury. If you fancy a coffee, a beer at the perfect temperature or a visit to the highlights of the city, Constitution Avenue is a good starting point. It's full of bakeries, restaurants and craft breweries, so you can never say you were bored on holiday!
Come on, have a great time in Mar del Plata, combining a few days of beach with a city full of life. Book your flights to Buenos Aires with Iberia and enjoy your next holiday with an Argentine accent!