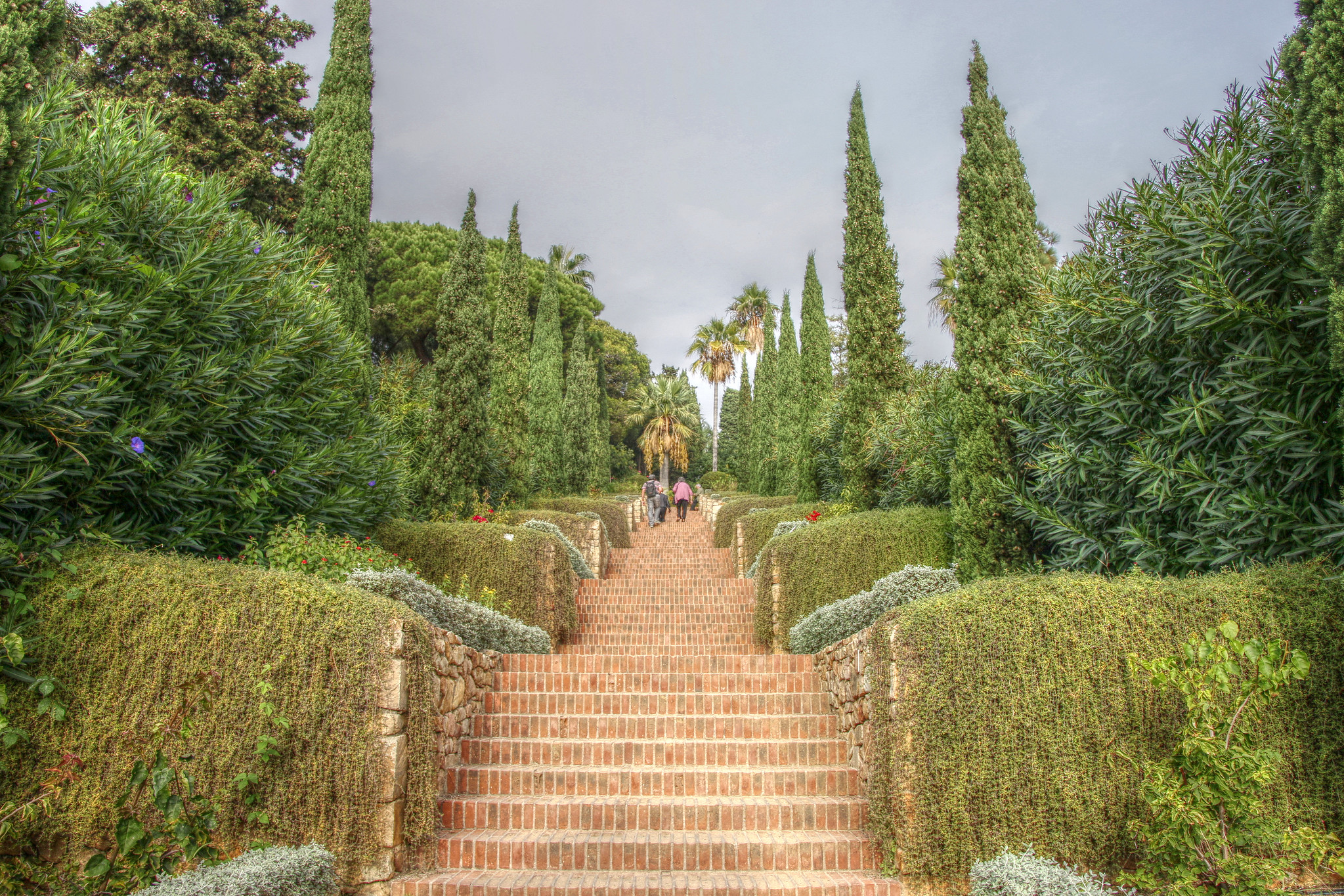 The coast north of the town of Blanes (a 50-minute drive north of Barcelona) stretching a further 158 kilometres (98 miles) up to the French border is known for its little coves with small boats anchored in crystalline waters and beaches backed with fragrant pine groves.
But the Costa Brava ("Wild Coast") is also home to surprising little corners, and this one in Blanes is a case in point. First you'll want to experience the local coves, such as Sant Francesc and Sa Palomera, with their beaches and waters like natural pools, then stroll the town with its elegant 19th-century manses, excellent Catalan restaurants, and 11th-century hilltop Sant Joan Castle.
Then it's time to head towards the great attraction of Blanes: the Marimurtra Jardí Botánic, which is especially impressive due to its seaside location. Its long staircase will lead you from the top of the four-hectare (just under ten-acre) garden to the very water's edge, where there's an observation point to drink in the majestic views out over the Mediterranean coast and sea.
The garden is packed with nooks and crannies where you can use your photography skills to capture the natural beauty of the place. And as well as being home to some 4,000 species of flora and offering those lovely sea views, Marimurtra also exudes a sense of peace and tranquility that simply can't be expressed in words.
So regardless of the time of year, come explore Catalonia's beautiful Costa Brava – including this little tucked-away botanical paradise – by using your Iberia Joven discount to book a flight to Barcelona.
Photo: Mike Finn