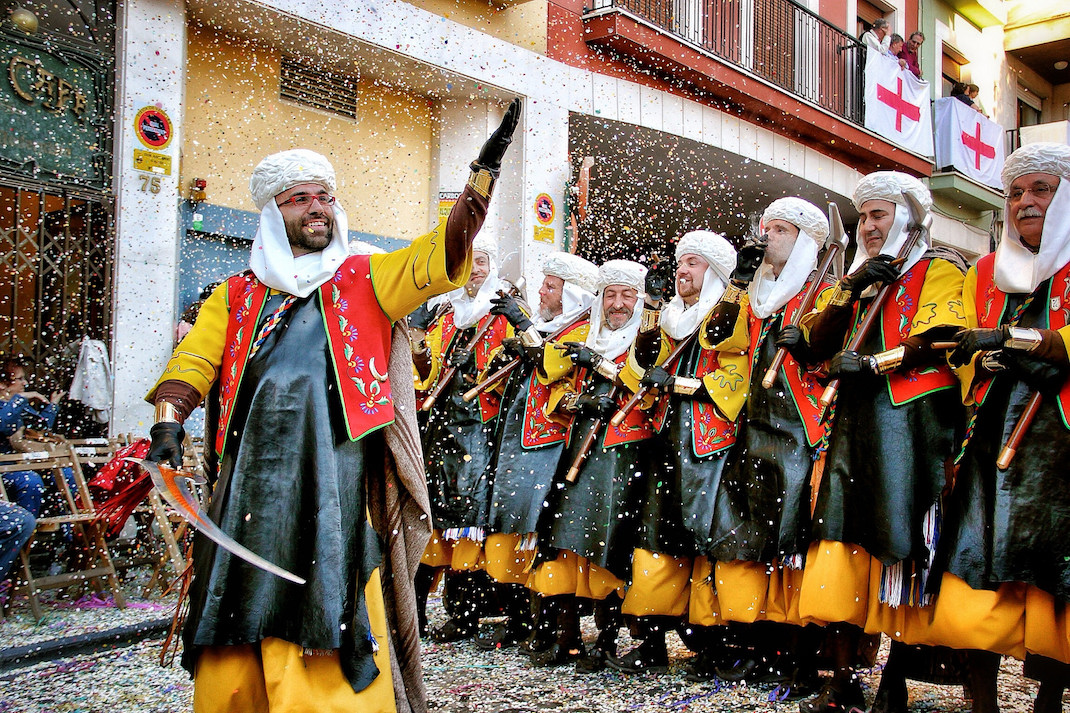 We just love being able to tell you about celebrations and popular fiestas – which besides being plain old fun are also a great way to experience another dimension to the towns and cities you visit.
One of Spain's more interesting examples takes place every April (this year, the 22nd through 24th, a long weekend) in the Alicante town of Alcoy. Celebrated in honour of the town's patron saint, San Jorge, this four-century-old "Moros y Cristianos" festival attracts thousands of visitors each year to witness processions, pageantry, and re-enactments including a spectacular mock battle.
Getting to Alcoy from Alicante city is a snap. It's about an hour's drive inland from the coast, and public buses go there, too, though it takes a bit longer, an hour and 45 minutes; the SuBús company runs frequent service from the city's main bus station on the Muelle de Poniente (next to the Club Náutico).
It bears repeating, too, that Alicante, one of the three provinces that make up the Valencian Autonomous Community, is an all-around awesome place for Erasmus and exchange students to explore, from its history to its beaches, ecotourism, and adventure offerings. And this historic and historical extravaganza is a great reason to come check out this fabulous corner of Spain.
Photo | Enrique Blasco