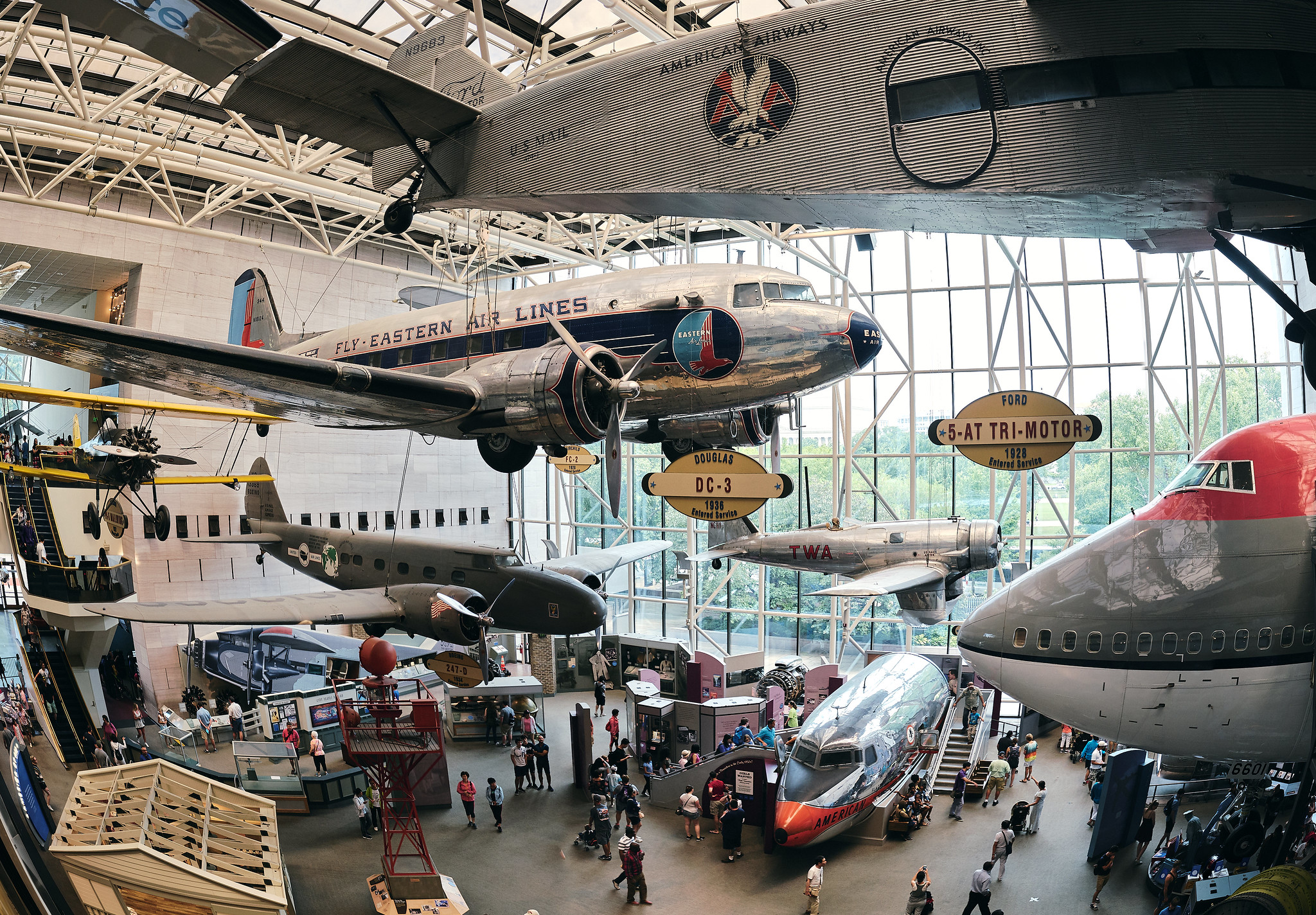 If after visiting New York you think you've seen it all on the east coast of the United States, maybe you haven't heard that a great time is to be had in Washington, DC, enjoying a smorgasbord of entertainment visiting some of the most impressive museums in the world. Shall we explore together the most surprising side of the capital?
Unlike New York, in Washington you will not feel tiny under all those huge skyscrapers all around. On the contrary, the city does not extend in height, but in width. And far from detracting from its charm, this makes it more pleasant to explore on foot without having the feeling of being surrounded by a thousand giant colossi.
For added incentive, most of the incredible museums in Washington are concentrated around the Mall, near the famous monument dedicated to Abraham Lincoln and its always-lively gardens.
In this way, after visiting the statue of the 16th president of the United States, Abraham Lincoln, visiting the Vietnam War Veterans Memorial or the Martin Luther King Jr. Memorial, you will still have a long list of museums to visit without leaving the site. And we are not talking about two or three museums, but more than ten in total.
If you especially like the American way of life, a museum that you cannot miss is the National Museum of American History. Although absolutely everything in this museum is fascinating, you will be amazed to see recreations of an American family in their house in the fifties, car and garden perfectly represented. Or the life-size reproduction of the famous kitchen of Julia Child, the television star of the nineties.
Another essential museum in Washington is the National Museum of Natural History, with its exhibitions of prehistoric fossils, of precious stones of the world, and of the seas. And this is just the appetizer in a museum where you could spend hours and hours without even realizing it.
Finally (not forgetting that there are many other museums on the same level), another impressive museum is the United States National Air and Space Museum. It has the largest collection of airplanes and spaceships in the world, some real and others perfect replicas. A true treat for space buffs.
Of course, plan to dedicate several hours to each of these museums since they are (as it couldn't be otherwise in the United States) immense.
Do you fancy a holiday, American-style, full of wonder and surprises? Book your flights to Washington with Iberia and don't miss out on the opportunity to discover them with your own eyes.
Photo: Pedro Szekely