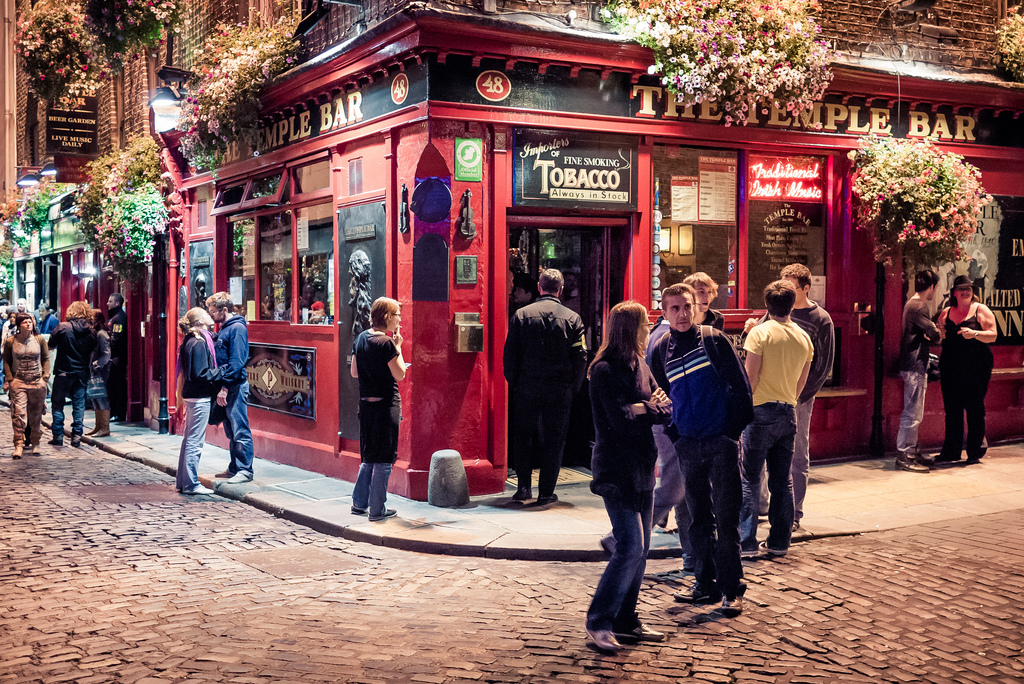 It's no coincidence that hundreds of students choose Dublin when looking for a place where they can improve their English-language skills, just as it's no coincidence that not everyone succeeds in this linguistic endeavor. This usually happens because taking your life seriously can be a tough task in Dublin, a vibrant, friendly city of pubs and overall good vibes. Reputedly, no one likes to share a pint with friends as much as an Irishman and, in that sense, we're very much alike.
Once in Dublin, get ready to experience the four seasons in a single day. For this reason, the idea of ??finding a nice pub to take refuge from the spontaneous storms and downpours so frequent in those parts is always welcome. The good news is that you will find no lack of pubs in the Irish capital; there's an abundance of cool places where you can meet with friends, hang out among the locals, and enjoy a pint or two as you listen to old Irish folk songs.
Want to be in the middle of it all? Dublin's nerve center revolves around the Temple Bar neighborhood, as the old part of the city is called. This neighborhood is full of bars and restaurants found along cobbled alleys that give the scene an authentic Dublin flavor. This is the nightlife area par excellence in Dublin, but it also boasts colorful markets and plenty of art galleries.
Of course, you can always drop by classic pubs like The Auld Dubliner, where you'll find live music and a good-humored atmosphere, or The Temple Bar, where it's not unusual for a couple of musicians to liven up the afternoon by improvising songs. As a matter of fact, they say that the narrow streets of Temple Bar are the true soul and essence of Dublin, so jot it down in your traveling itinerary and drink a Guinness to your health!
Photo | Daspunkt