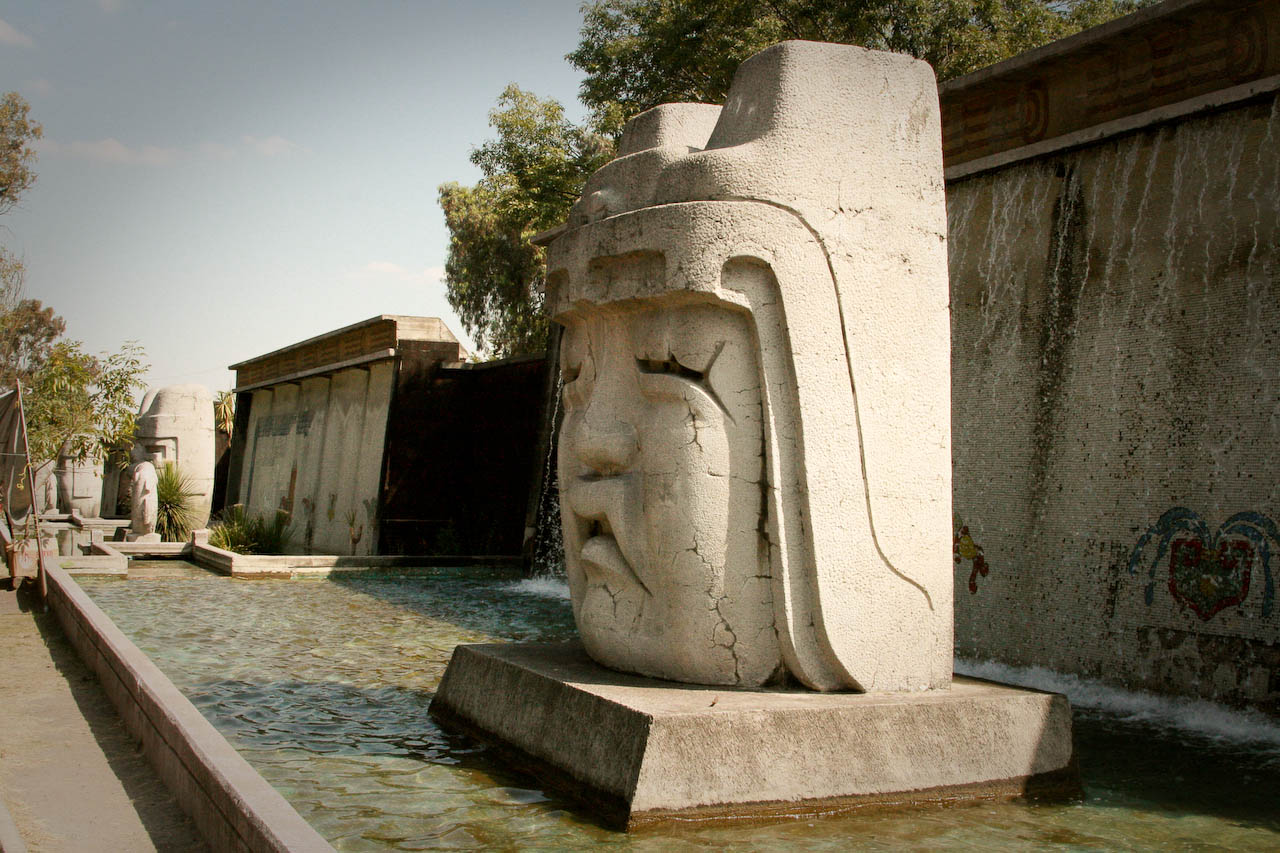 Mexico City is one of the largest capitals in the world, with a total population that blows the mind. And like everything in this great city, it also has one of the largest urban natural enclosures in the world (so as you can see, this fascinating megacity gives you the option to escape from the madding crowd), with a total surface area that you don't even have to calculate to freak out with its enormous size (1675 acres, the equivalent of about 600 football fields). We are talking, of course, about Chapultepec, a magical space in which to lose yourself when you visit the capital of Mexico.
Apart from the National Museum of Anthropology (a visit that you will not want to miss out for anything in the world), in Chapultepec there is practically everything you can imagine in a large natural setting: beautiful springs, three artificial lakes, enclosures to practice all kinds of sports and, of course, cool places to relax with a good local beer.
For this reason, visiting Chapultepec is considered a must for any visitor who wants to claim that he knows the capital thoroughly. Do some light exercise, visit the zoo or get lost in its lush Botanical Garden are some of the recommended activities for a day of complete relaxation during your visit to Mexico City.
As is usual in every major park with different attractions, Chapultepec is divided into sections, two of which are open to the public. The first is a reflection of Mexican art and history, with numerous museums, such as the Museum of Modern Art and the Museum of Anthropology and History, as well as the mythical Castillo de Chapultepec (the scene of real battles in the 19th century).
The second section is full of beautiful fountains and monuments worthy of contemplation. It also has other museums of cultural interest, such as the Museum of Natural History, with ten rooms arranged according to the theory of evolution. In addition, this second section has Lakes Mayor and Menor, where the visitor can cool off with the invigorating breeze.
Aside from the activities available in Chapultepec, you'll find exhibitions, workshops, readings, movies and musical events… in other words, everything you can think of for a day of entertainment in a natural environment without leaving Mexico City.
Photo | Carlos Adampol