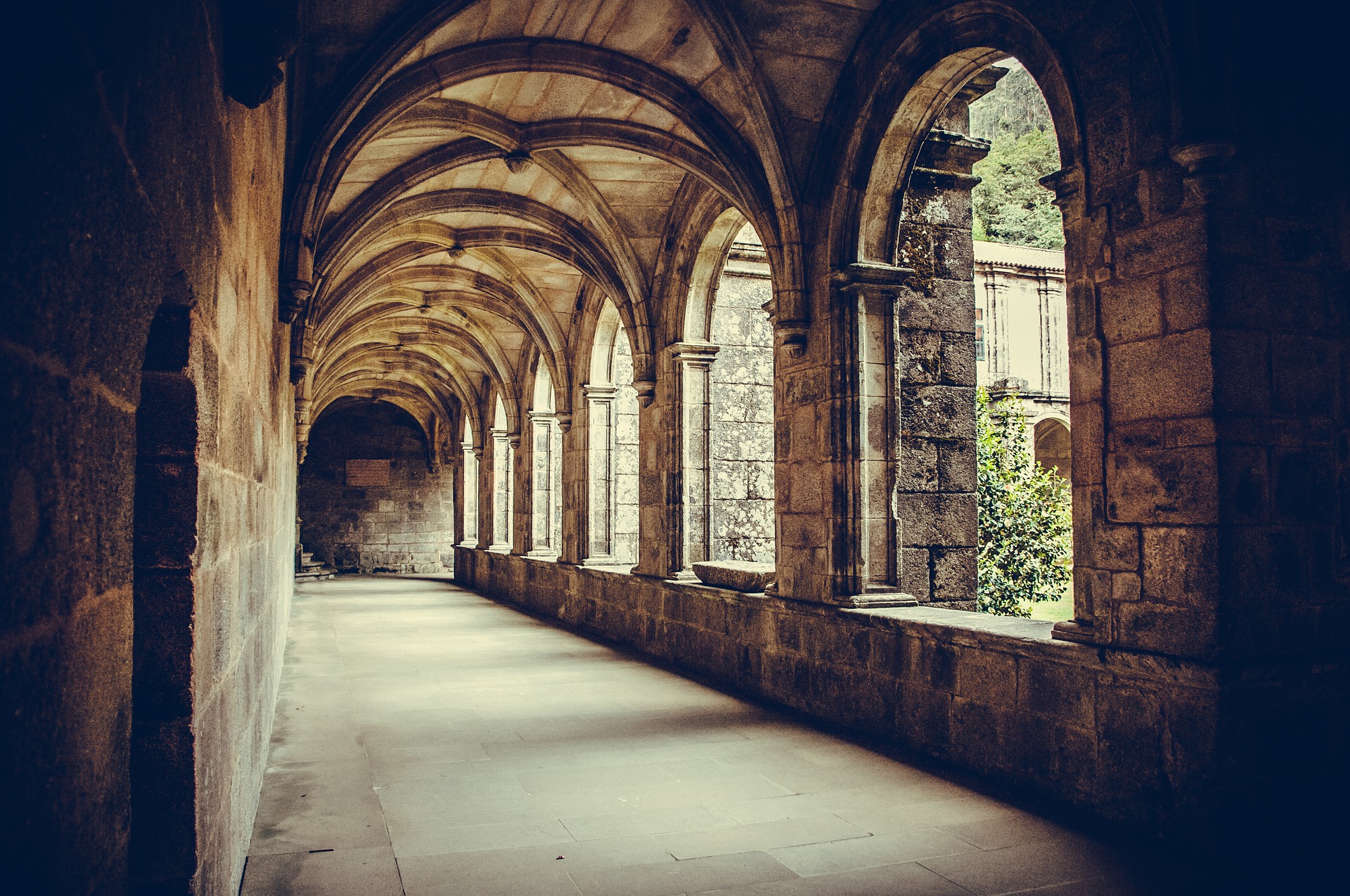 Ever seen the old Sean Connery movie The Name of the Rose, or read the historical novel by Umberto Eco? If not, I highly recommend them. And it's just their mysterious, mystical atmosphere of the Middle Ages that you'll find in some of the most evocative medieval Spanish religious buildings. A prime example is the Cistercian Monasterio de Piedra (Monastery of Stone), an hour and twenty minutes from Aragón's capital Zaragoza and a half hour from the city of Calatayud (a historic city in its own right, with sights including Spain's oldest Muslim castle).
Founded in 1194 and named after the Piedra River which runs alongside it rather than its building material, this monastery sits in a rather bleak, mountainous area, a fortified, three-storey structure whose austere Romanesque façade fronts a variety of interior spaces – church, cloisters, refectory, and monks' cells with architectural elements from Romanesque to Gothic, Baroque, Muslim-influenced Mudéjar, Renaissance, and Neoclassical. Abandoned in 1840, today the complex is open to the public.
But wait, there's more. Besides exhibitions within the monastery itself about wine, chocolate, and 19th-century royal carriages, there's also a 62-room hotel built around one of the cloisters. And the whole thing is surrounded by a forested nature park encompassing the river and nearby canyon, including gorgeous waterfalls, lagoons, and mossy caves, many sporting intriguing names like La Pantera (The Panther), Lago del Espejo (Mirror Lake), and Peña del Diablo (Devil's Rock). Truly a delight to wander!
This extraordinary time capsule and the nature preserve surrounding it are at the moment closed due to the pandemic, but are expected to reopen later this year – an unforgettable experience awaiting both history and ecotourism enthusiasts. So when the time comes, book your flight to Spain (now from just £55!) and discover it for yourself!
Photo: Magicboiro