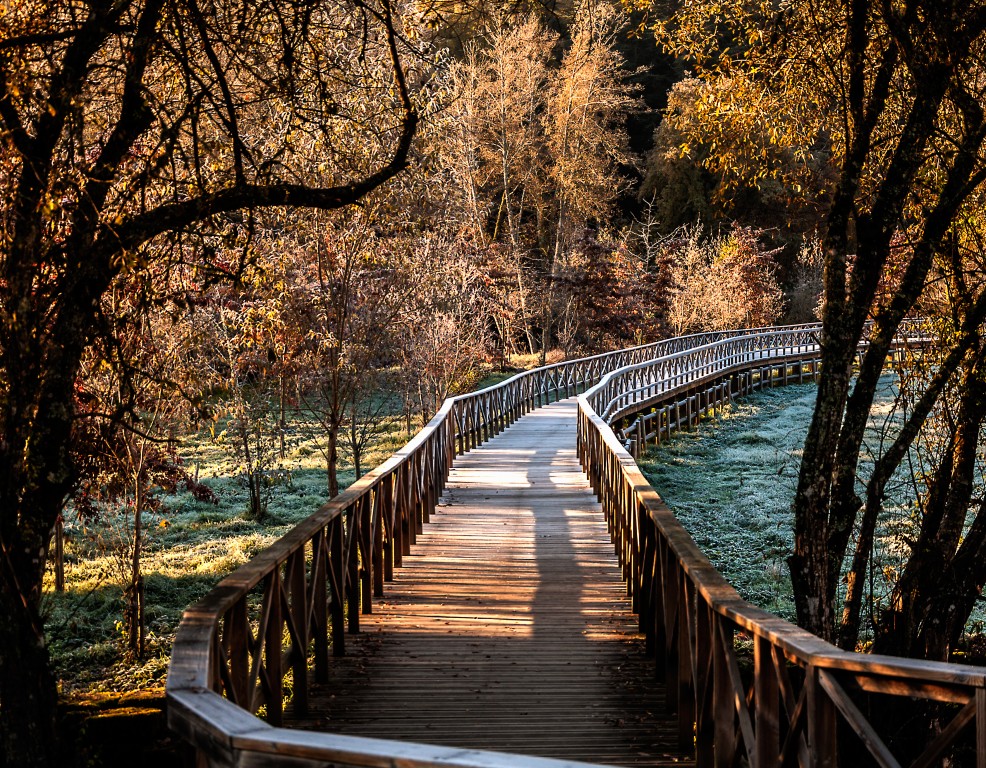 Spain's northwesternmost region of Galicia is packed with gorgeous countryside, delightful small towns, and fascinating cities both large and small. These last include stars like A Coruña, Ourense, capital Santiago de Compostela, Pontevedra, and Vigo, but also smaller ones such as O Carballiño. Less than an hour's drive from Santiago and 20 minutes or so northwest of Ourense, this small city of some 27,000 sits between Galicia's hinterland and its coastal Rías Baixas (just a half-hour drive from provincial capital Ourense), and though it started developing in the 17th century, much of its oldest remaining architecture dates to just the 19th.
The city's symbol is the massive granite Templo de la Vera Cruz (generally referred to hereabouts as the "new church"), with a brooding Romanesque and Gothic aspect although it was built only in the 1940s and 50s. Another local must is the Paseo do Arenteiro, a walk along the lovely leafy shores of the small eponymous river, burbling through rocks and around bends. A third is its balnearios, thermal spas dating back to Roman times, such as the modern Caldas de Partovia and the more classic Gran Balneario (founded in 1816), both offering a full range of spa treatments.
But among Galicians, perhaps O Carballiño's main claim to fame is that it's considered the best place to sample one of the region's top culinary specialties: o polbo (octopus) fished fresh off the coast some 70 kilometres (43 miles) west – most notably polbo á feira, chunks of boiled meat anointed with olive oil, salt, and paprika. To get your fill, there are scores of restaurants and polberias (specialising in octopus dishes) as well as other tasty Galician fare. There's even a Fiesta do Polbo celebrated at the beginning of each August (though it's uncertain this year thanks to the pandemic).
So for a real treat for eyes, palate, and the rest of your body, take a day or overnight for a visit to this charming little corner of Galicia, with a flight to Santiago de Compostela, then an hour's drive south. You'll be glad you did!
Photo: Jose Losada