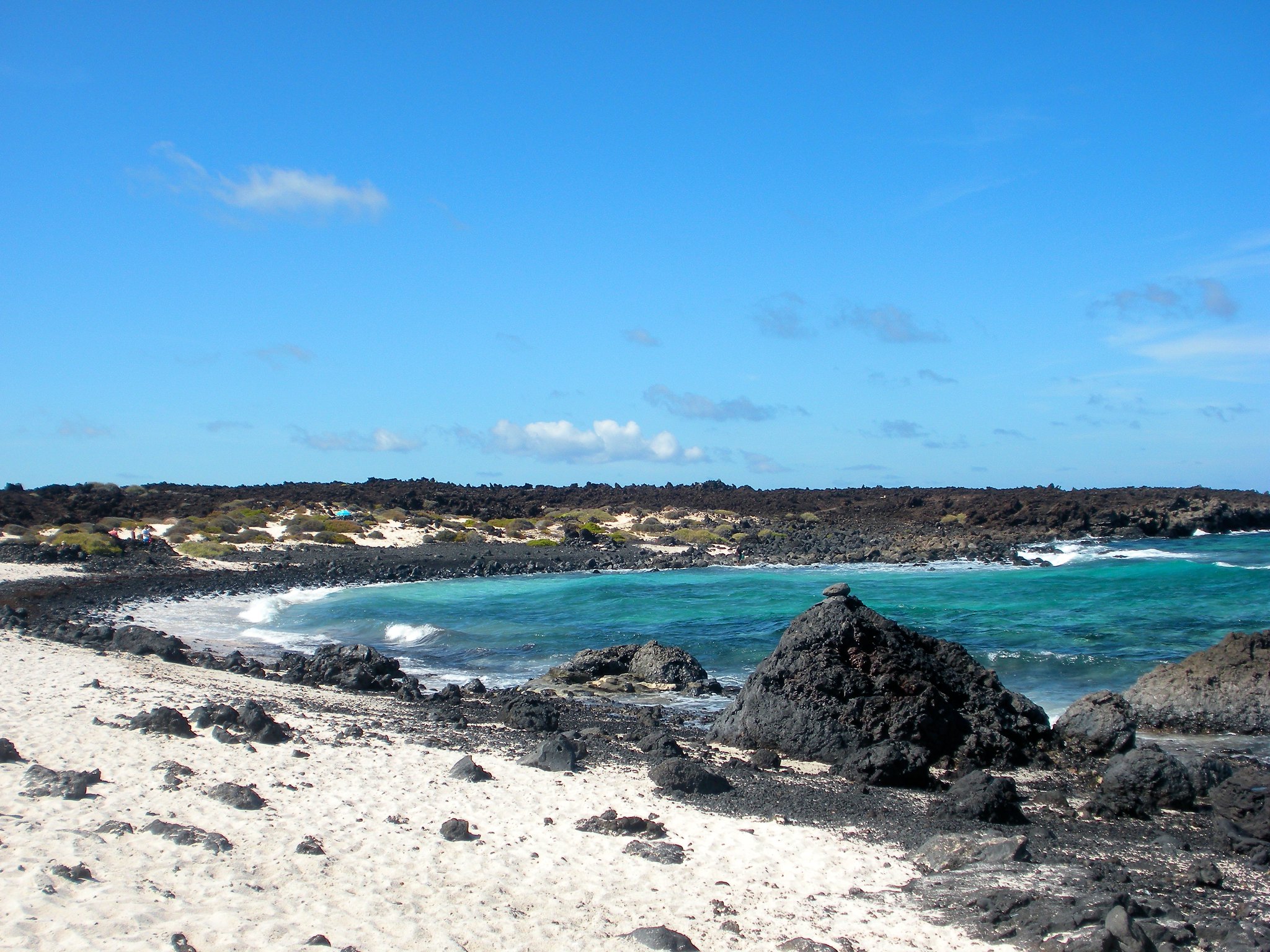 The fourth largest as well as northeasternmost of the Canary Islands, Lanzarote fascinates visitors with its volcanic otherworldly landscapes; ecotourism wonderlands like unique Timanfaya National Park; and engaging, genre-straddling works of eco-architect César Manrique (especially those set in caves, such as Jameos del Agua or the Cueva de los Verdes). But one of the islands top draws is its divine beaches, such as Famara with its little surf shops, Playa del Carmen, Playa Blanca, and the strands of the Costa Teguise.
But once you've checked out all the usual (and of course lovely) suspects, beach-wise, head up to Lanzarote's north coast for a unique take on sun, sea, and sand. Playa Caletón Blanco (meaning "Big White Cove Beach") is one of a number of small coves near the fishing village of Órzola, their brilliant white sand contrasting dramatically with the black lava rocks that dot it. The most striking thing about Caletón Blanco in particular is the solidified lava flows entering the ocean, creating a series of very shallow ponds – perfect for taking a relaxing dip protected from the waves breaking offshore.
Take the first step by booking your flights as soon as possible and the rest will be waiting for you on the quiet, powdery sands of El Caletón Blanco (from where, by the way, you can also take a ferry across to the castaway isle of La Graciosa). What are you waiting for?
Foto: Dario Garavini