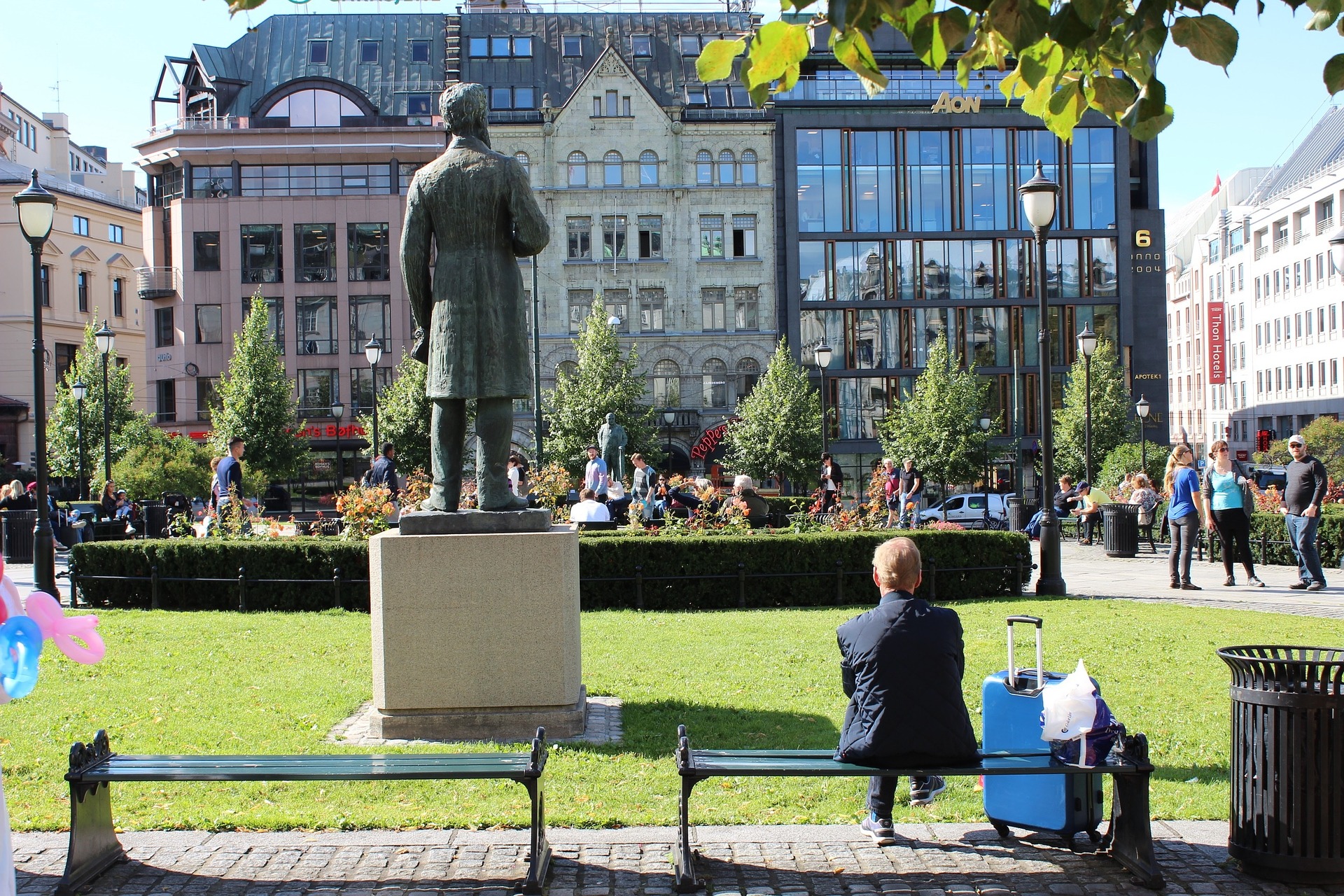 If you prefer to walk before taking the car, hate the unnecessary use of plastics, and recycling has become second nature to you, there is a European city that's very close to your ecologically friendly heart: Oslo, which was recently named the most sustainable European capital. In addition, there you can experience the vibrant rhythm of one of the few cities where tourism and caring for the environment coexist perfectly. What else could you want from your next European getaway?
From the moment you set foot in Oslo, you will realize how it is 100% committed to innovation in everything related to sustainable tourism and the care of this beautiful city and its open spaces for the enjoyment of its citizens. So goodbye, congested traffic, pollution and enclosed spaces!
Can you imagine being able to walk the streets of one of the most strikingly beautiful European cities without worrying about cars? In Oslo, thanks to their efforts to make the city more accessible for pedestrians, they have eliminated many parking spaces and limited urban traffic to the bare minimum.
With its great public transport system, in Oslo you'll easily be able to travel by bicycle. And in addition to enjoying the views as you pedal, you'll be exercising at a leisurely pace. This will sure help you work up an appetite before sitting down to eat at any of the many restaurants where the city's concern for the environment becomes evident. That's because in Oslo it's not necessary to be vegan to enjoy a good meal while knowing that you are not harming the environment.
Apart from all that, Oslo is a green city with beautiful parks and garden areas practically everywhere. Some of the most recommended include the Botanical Garden, The Palace Park and, of course, the super famous Frogner Park. The peculiarity of the latter – and the reason why you should not miss it – is that it contains the Vigeland Park, known for the more than two hundred sculptures representing human figures in different moods.
So if you are looking forward to experiencing a unique place in the world, where you can not only have fun, but do it with the knowledge that you're leaving the minimum mark on the environment (and the peace of mind it brings), Oslo has to be your next destination. What are you waiting for to look for your flights?
Photo: RamonChorques