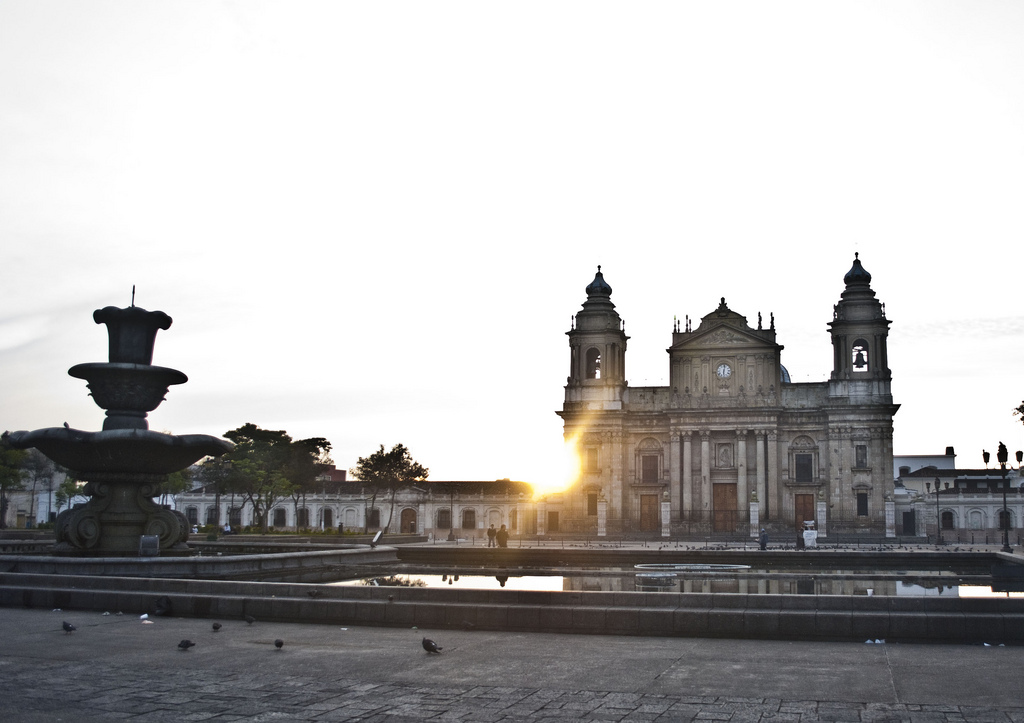 Guatemala's capital is actually quite the party town, thanks in no small part to its good-size student population. Of the zones into which Guatemala City is divided, the entertainment districts are best in 10 and 16. Zone 10, in fact, is known as the Zona Viva (Lively Zone), where the liveliness is due in part to the opening of shopping/entertainment centres such as Oakland Mall and Fontabella. The latter is an especially fun place to hang with friends, maybe have dinner and/or a pint, and catch some live music.
Near Fontabella, Reilly's Irish Tavern (?12 Calle 6-25) is a cool pub where besides sampling the local beer (like Gallo), you can also get some cheap, tasty eats; another with a great scene is Rattle and Hum (4A Avenida 16-11). To rub shoulders and raise a glass or two with young locals, these days sports bars are especially popular; one good Zone 10 example is La Cantera Sport Lounge on 2a (Segunda) Avenida, which also features live music. So does Strikers Sports Bar (7/Séptima Avenida 15-45), nearby in Zone 9, along with being popular with sport fans, especially for football matches.
For dancing in Zone 10, a pair of the best known choices are The Embassy Lounge (4/Cuarta Avenida 15-70, Edif Paladium No. 2) and Club Kahlua (1/Primera Avenida), famous among young locals for its parties.
Besides Zone 10, it's also worth checking out a complex a 20-minute taxi ride away in Zona 16: Ciudad Cayalá ("Paradise City" in one of the local Mayan languages). Here as part of an upmarket housing development you'll find a bunch of great pubs, restaurants, and discos – even a venue for adventure sports. Top spots guaranteeing a good time here include the sports bar El Palco, in Paseo Cayalá (Boulevard Austriaco 16-25).
Bet you never suspected all this from Guatemala City! Come let the good times roll by booking a flight through Iberia Joven – you'll be glad you did!
Photo | Josué Goge