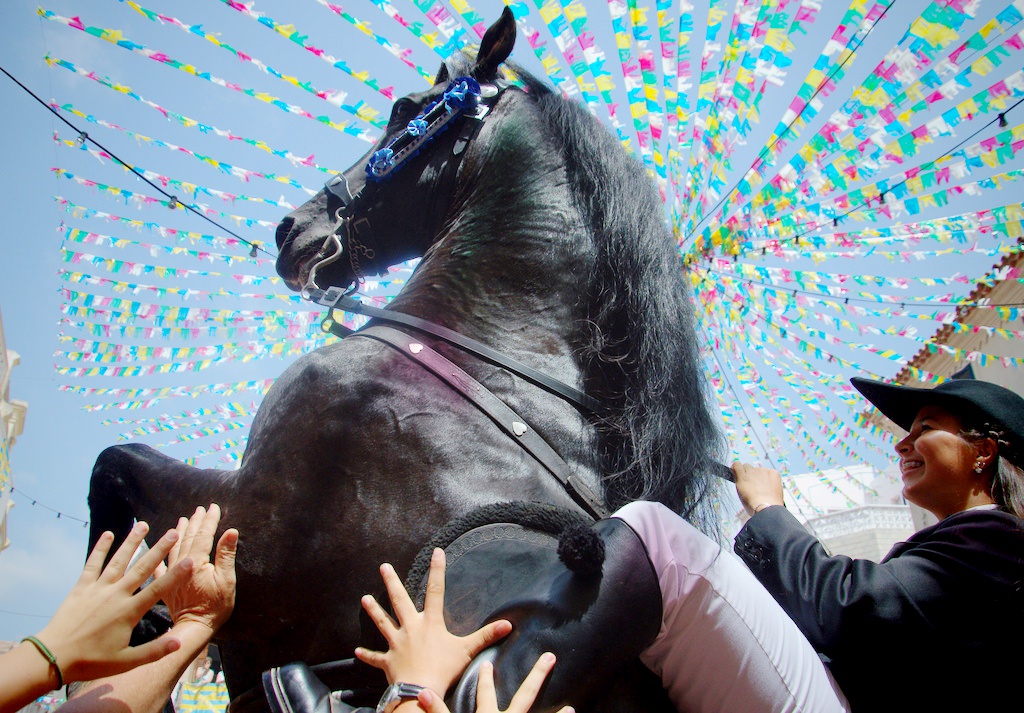 Minorca is one of the quietest and most laid-back of the four Balearic Islands, but come summer high season, not only do more visitors come to its shores, but Minorcans themselves pull out the stops for one festive celebration after another. So for an unforgettable summer holiday, come and enjoy the splendid beaches, culture, and nature, while also having fun in the bars of Ciutadella, Maó, and living it up at one or more of these local celebrations:
– Sant Martí in Es Mercadal: third weekend of July.
– Sant Antoni in Fornells: fourth weekend of July.
– Sant Jaume in Es Castell: July 24-25.
– Sant Cristòfol in Es Migjorn Gran: fourth weekend of July or first weekend of August.
– Sant Llorenç in Alaior: the weekend after August 10.
– Sant Bartomeu in Ferreries: August 23-24.
– Mare de Déu in Gràcia de Maó: September 7-8.
Of course, when you're not partying with the townsfolk, you'll definitely want to take advantage of some of the Mediterranean's loveliest beaches and crystalline waters. After sunset, while Minorca isn't exactly a powerhouse like Ibiza, there's still plenty to keep you entertained. For example, one of the island's top bars/discos is Cova d'en Xoroi (Cala'n Porter), and for good reason: in addition to great music and fun vibe, it's located in a cliffside cave with some drop-dead sea views.
You can also eat well for less around here. For example, for a laid-back meal in a young atmosphere, Ciutadella's Café Mossets on Ses Voltes is a local favourite thanks to very affordable eats including tasty tapas and pizzas. The burgers at Copacabana in Son Bou are pretty good, too.
Beyond Cova d'en Xeroi, another great dance spot is Jazzbah on the Ciutadella waterfront (one of the island's trendiest areas at the moment), with a lovely big outdoor terrace accounting for a good part of its appeal.
Get discounted fares to Minorca with Iberia Joven, and have a summer to remember!
Foto | Sgt. Pepper57