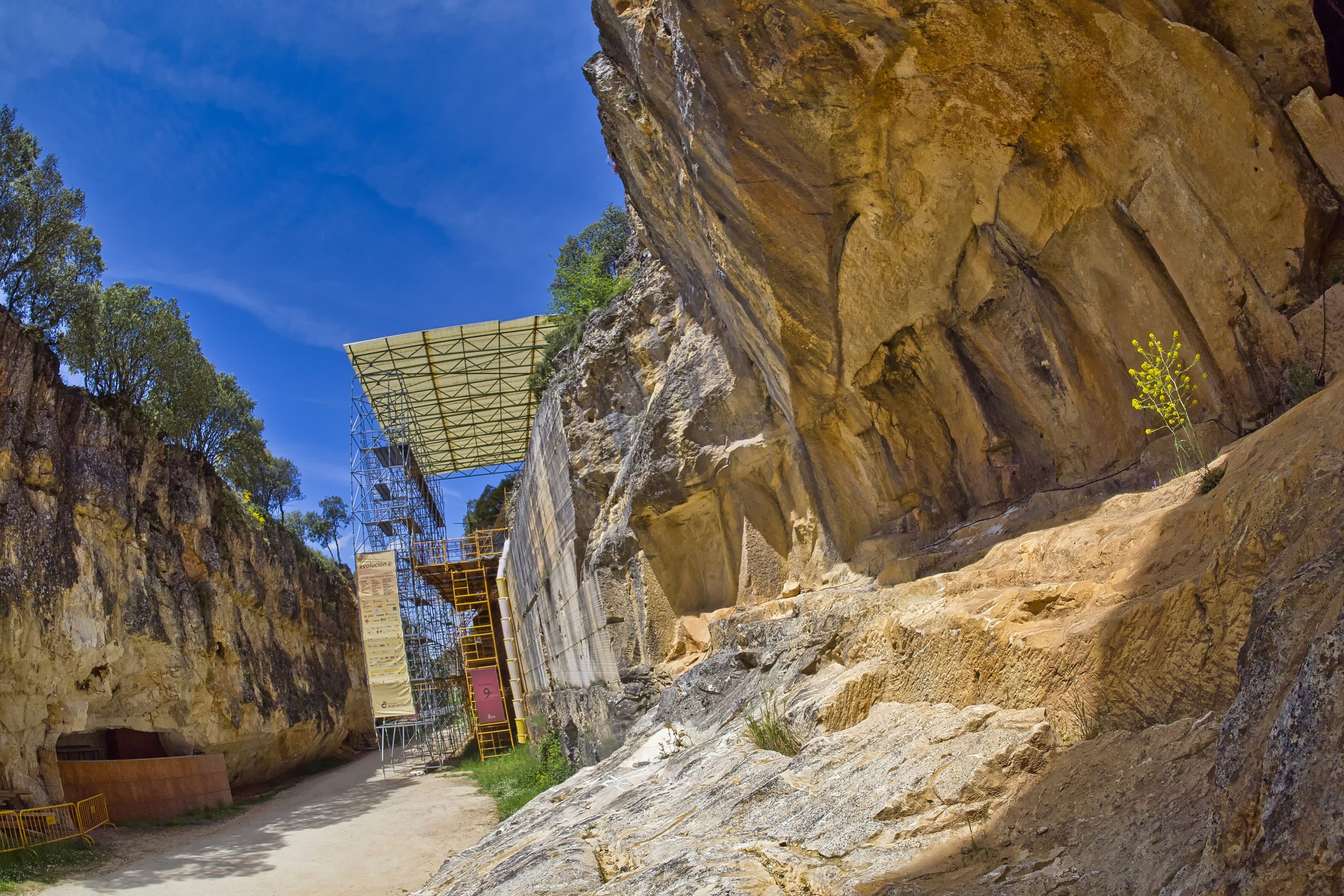 It matters not whether you are a fan of Jurassic Park or you simply want to know a little more about the intriguing world of prehistory. Either way, you're in luck: you won't have to go far to experience a deep dive into the mysterious underworld.
The lost worlds of the Paleolithic are very close, you see, so much so that their epicenter is located in the province of Burgos, a stone's throw (pun intended) from Madrid. And incredible as it may seem, the truth is that it is one of the most important places in the world in terms of the discovery of prehistory.
There is much to say about the Atapuerca site, an incredible enclave for the study of human evolution over the last million years. Once there, your best option is to visit the Railway Trench, an impressive channel excavated between the rocks from which you can visit the three most important sites of Atapuerca: the Sima del Elefante, the Galeria and the Gran Dolina.
Two other visits that you will want to include on your trip are the Experimental Archaeology Center (a short distance from Atapuerca), where you can live an immersive experience in the prehistoric world. And if you plan to make a stop in the city of Burgos, surely you also want to visit the Museum of Human Evolution, where more than two hundred objects found in the excavations of Atapuerca are exhibited.
To put the finishing touch on a true trip through time, one of the most fun activities is in the Paleolitico Vivo (Living Paleolithic) Park, also in the vicinity of Atapuerca. During the course of a complete safari, your guides will teach you the art of cave paintings, bow hunting or the creation of fire from scratch.
As the saying goes, there is no better way to know oneself than knowing one's origins. So perhaps it's the perfect time to take a leap into prehistory from one of its global epicenters in Burgos.
Ready for the adventure? Now you just have to book your flights to Madrid at the best price with Iberia to experience it firsthand.