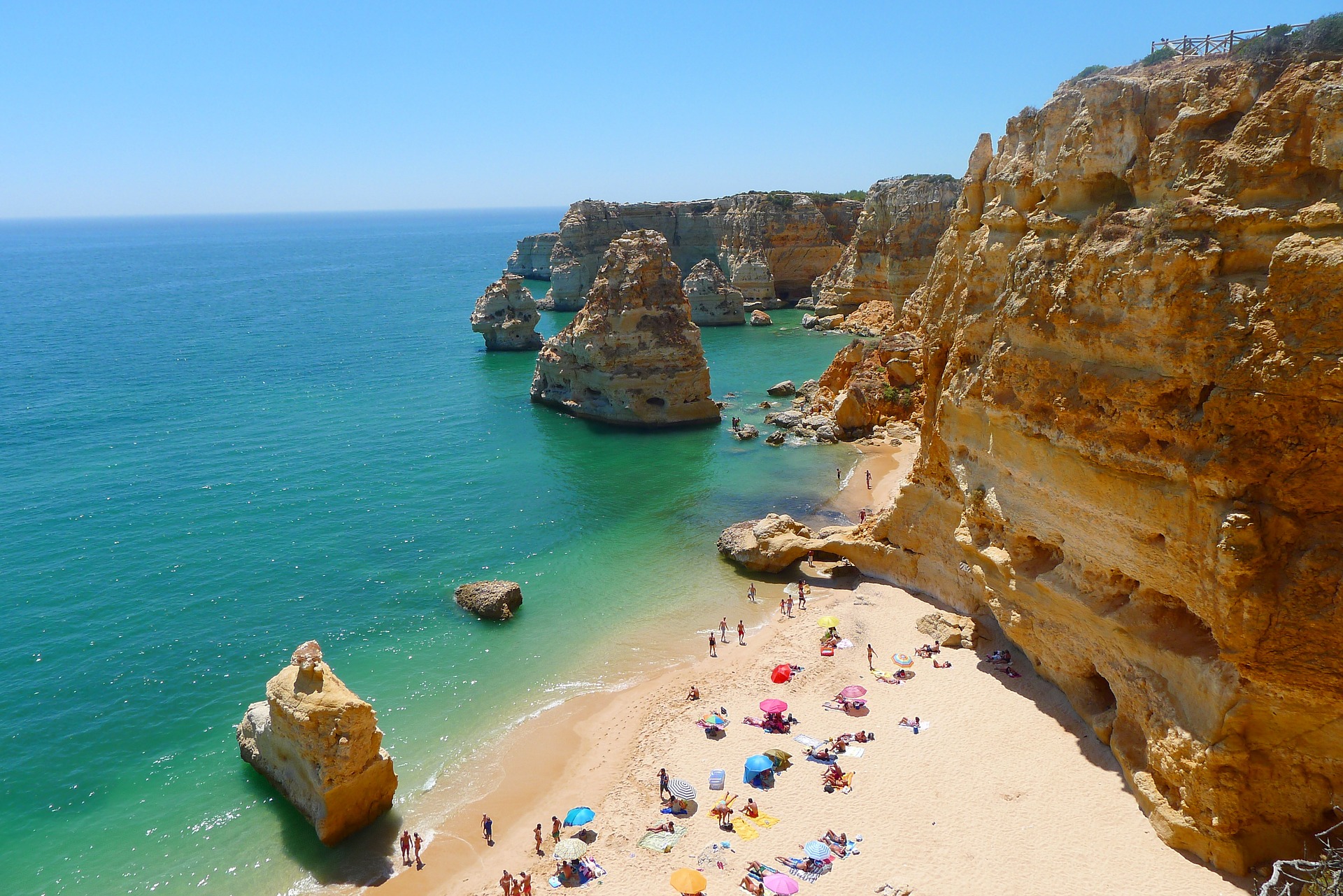 It's the capital of the Algarve, the beautiful coastal area in the south of Portugal. In addition, it is located right in the center, so you can explore the wild beaches that surround it away from the crowds of other more visited coastal areas. We are talking, of course, about Faro, the perfect starting point to know the Algarve and all its attractions; a destination you can fly to between March and October with Iberia.
You will hear a lot of wonderful things about the south of Portugal, all of them true: the beaches are extensive, paradisiacal, and many of them are practically virgin. In many cases they are surrounded by mountains and cliffs, something that we are not accustomed to seeing on our shores. They're not usually as busy as other tourist destinations, and everything that surrounds them in terms of gastronomy is not only good, but also cheap. What more can you ask of a few days' escape?
As for the city of Faro, it is well worth it to take a walk around its old town (also called Vila Adentro). It's not a big place, so in a few hours you will have traveled it from start to finish. It's all about low houses with lots of charm and cobbled streets where you can breathe in a tranquility that so often is difficult to find in the big cities. The wall that surrounds Faro and its towers also deserve a visit before choosing a terrace where you can enjoy a meal or a drink while you take in the moment. And of course, Faro's great attraction is its spectacular beaches, with views that seem taken from a postcard, rather than from reality itself. Does Ilha Deserta sound like something you might like? It's about 24 miles from Faro and is the perfect example of Algarve's paradisiacal beaches, with more than four miles of soft, white sand, just a couple of old boats anchored in the sand every few hundred feet, and the occasional visitor crossing your path. As we like to say, it's almost paradise on Earth.
If you want a little more beach, another good option is the Praia de Faro. As far as size goes, it is very similar to the previous one, but in this case you will find more bars and restaurants to enjoy an apéritif or something to eat before going back to basking in the sun.
You will hear a lot about the virtues of the Algarve, but you know what? The best thing is that you go and check it out for yourself. Take out your calendar, book your flight to Faro and go enjoy your escape to the Algarve.
Photo | Shogun