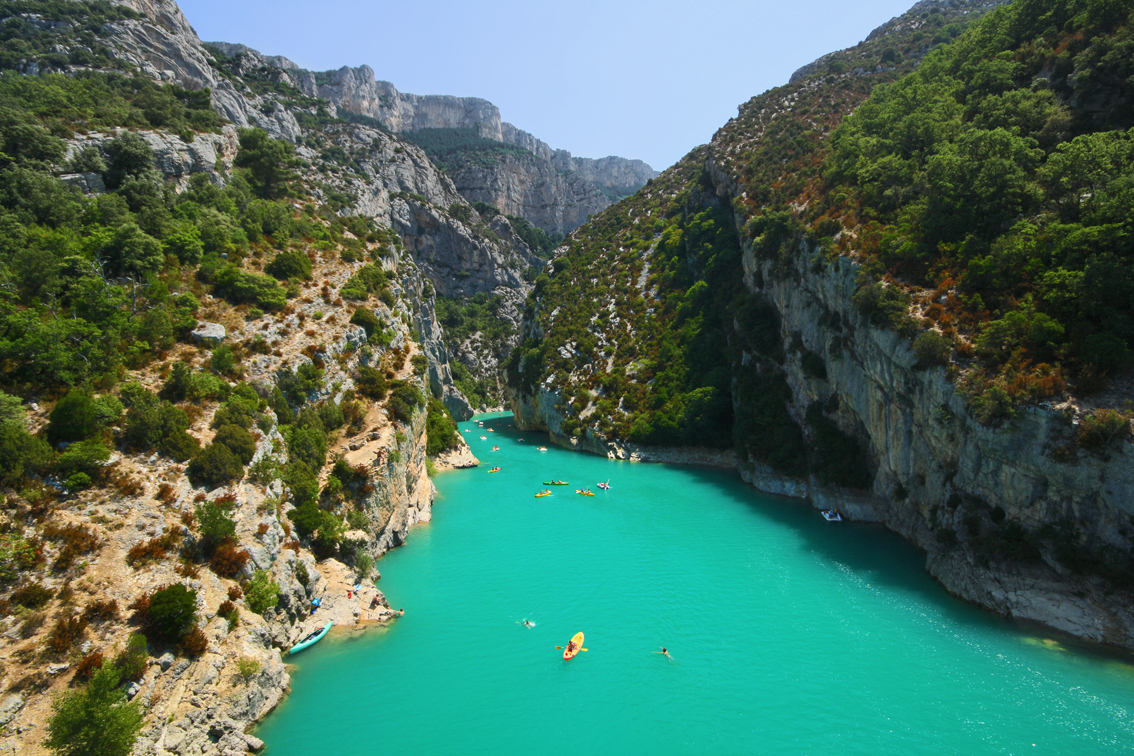 Close your eyes and imagine a narrow but enormous body of turquoise water (caused by glacial melt containing powdered limestone and looking more like something you'd imagine on a tropical beach than in the hills of Europe) between precipitous limestone hills 700 metres (nearly 2,300 feet) high. A 2½-hour drive from both Marseilles and Nice (both, of course, Iberia destinations), Sainte-Croix-du-Verdon Lake was created by a hydroelectric dam, but the Verdon River is of course natural, eroding the massif to create the spectacular Gorges du Verdon.
Besides renting a kayak, canoe, or paddleboat; rock-climbing; or frolicking on the beaches lining parts of the lake, there are also charming villages around the canyon, such as Castellane, Moustiers (considered one of France's loveliest), La Palud-sur-Verdon, and Rougon.
So just add the Verdon Gorge to the many delights of Provence, and next time you're in the area, its yet another fantastic spot to experience nature, adventure, and culture all wrapped up in one big rocky hole in the ground!
Foto: Miguel Virkkunen