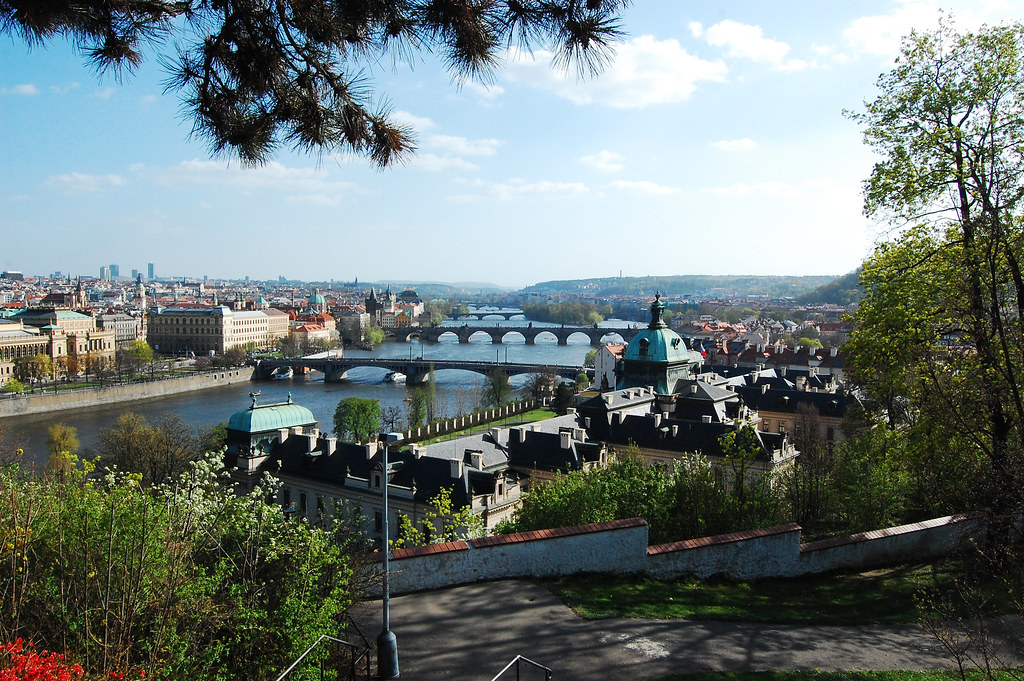 There are few cities in the world as monumental as Prague, which has gone through two world wars in the last hundred years without losing its splendor. With the Vltava River winding around the city and the stunning architecture of its buildings (anywhere you look, it looks like a postcard), the city proves endlessly fascinating, and it's almost certain you'll want to visit it again.
But apart from everything monumental and artistic that you'll find in the capital of the Czech Republic, there is also room for taking it easy in this fairy-tale city. And one of the most popular ways to do this is to go visit Letná Park, a very enjoyable and recommended green space.
The park is located on a hill above the rest of the city, offering visitors fabulous views of the river that certainly deserve a couple of photos. In fact, one of the most spectacular views in Prague is the one of the Vltava River bridges from Letná Park, which will enchant you with their different types of arches.
When the weather's good, the park becomes a happy hive of people walking, enjoying a picnic, or simply taking in the unique vibe of this place. And for lovers of contemporary circuses and live shows: throughout the last two weeks of August, Letná Park hosts the Letní Letná festival, which offers a vast array of cultural events.
After enjoying a few drinks in any of the park's terraces (if you love a good beer, this is a must during your visit to Letná Park), you can also take a look at the red Metronome, which symbolically replaced the statue of Stalin retired in 1991. Because of its flat terrain, the area attracts many skaters who amuse themselves and others with their acrobatics.
Whether you like to explore the cities you visit until you know their most hidden nooks and crannies, or whether you prefer to look for quiet spaces to relax and enjoy your vacation, Prague has it all for your summer escape.
Photo | Peter