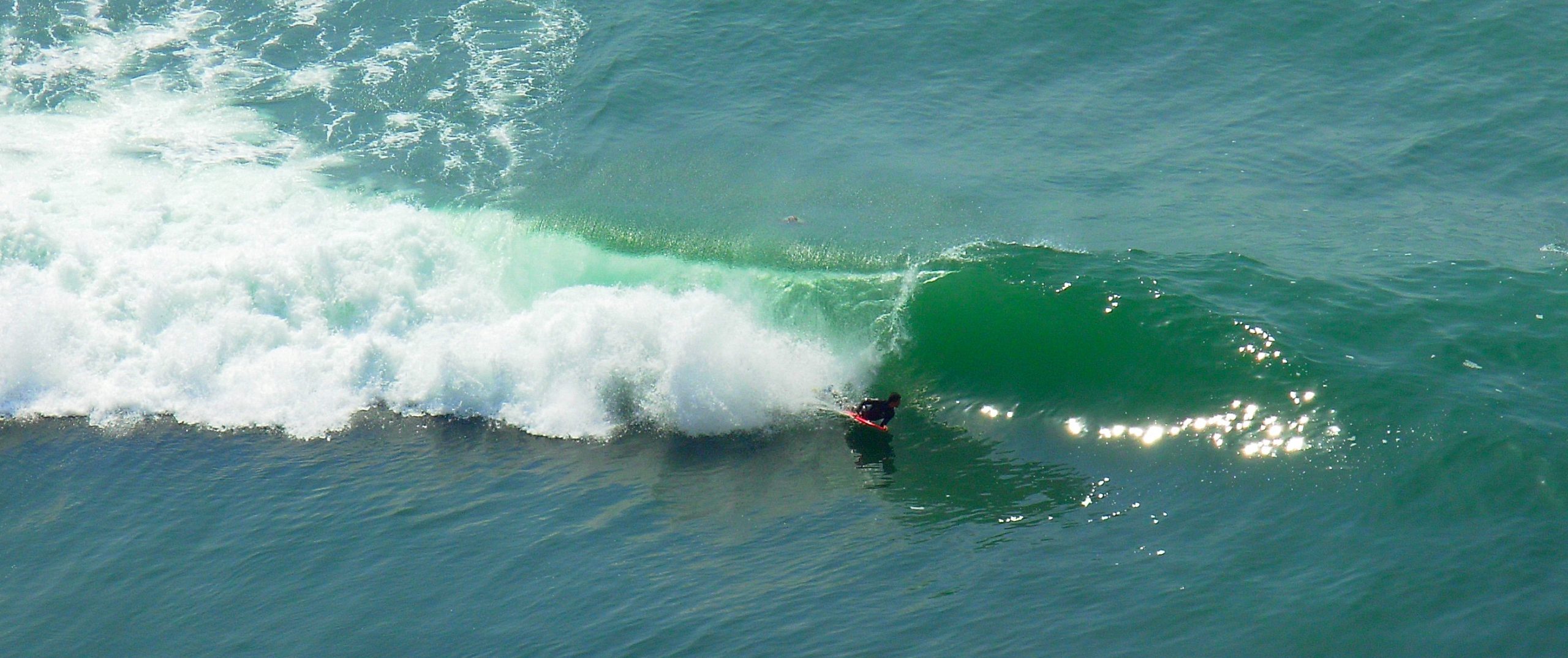 The city of Lisbon is a great getaway regardless of the time of year. That's because it's one of those destinations where you know you will find excellent places to eat, affordable accommodations and smiles all around you. And when the season calls for a summer getaway, there's a place in Lisbon that will suit you perfectly with its "surfer style" and beautiful beaches: Ericeira, a charming, picturesque town that has come to be known as the surfing capital of Europe.
And with good reason! Local surfers say that with its more than fifteen surfing spots in close to five miles of coastline, Ericeira is like heaven on earth. With dreadlocked rastas chilling under the sun, natural tans and bodies fit from hours riding the waves, the good vibes on the beaches are definitely contagious.
Relaxing with a few beers at the bar in any of its beaches can make you feel like Keanu Reeves in Point Break. And if you need the proper equipment to jump in and conquer the waves, the famous Quicksilver store in Ericeira will offer you everything you need.
So where exactly is this surfer's paradise? Ericeira is about thirty miles north of Lisbon, literally a stone's throw away. And take note of some of its best beaches: Foz do Lizandro, S. Lourenço, S. Sebastião and Ribeira d'Ilhas beach, all perfect spots for surfing or bodyboarding. But surfing is not all that goes on in beautiful Ericeira. Many sports and cultural events take place in this diverse and exciting Portuguese escape.
In conclusion, Ericeira is so much more than great beaches and good vibes! It not only has the sea and the energy of the hundreds of surfers that visit each of its corners, but it is also a fishing village and an ideal place to dine contemplating the immensity of the Atlantic Ocean. It's exciting, wild and picturesque like few destinations. What more can we ask of the neighboring country?
Image | Tiago J.G. Fernandes