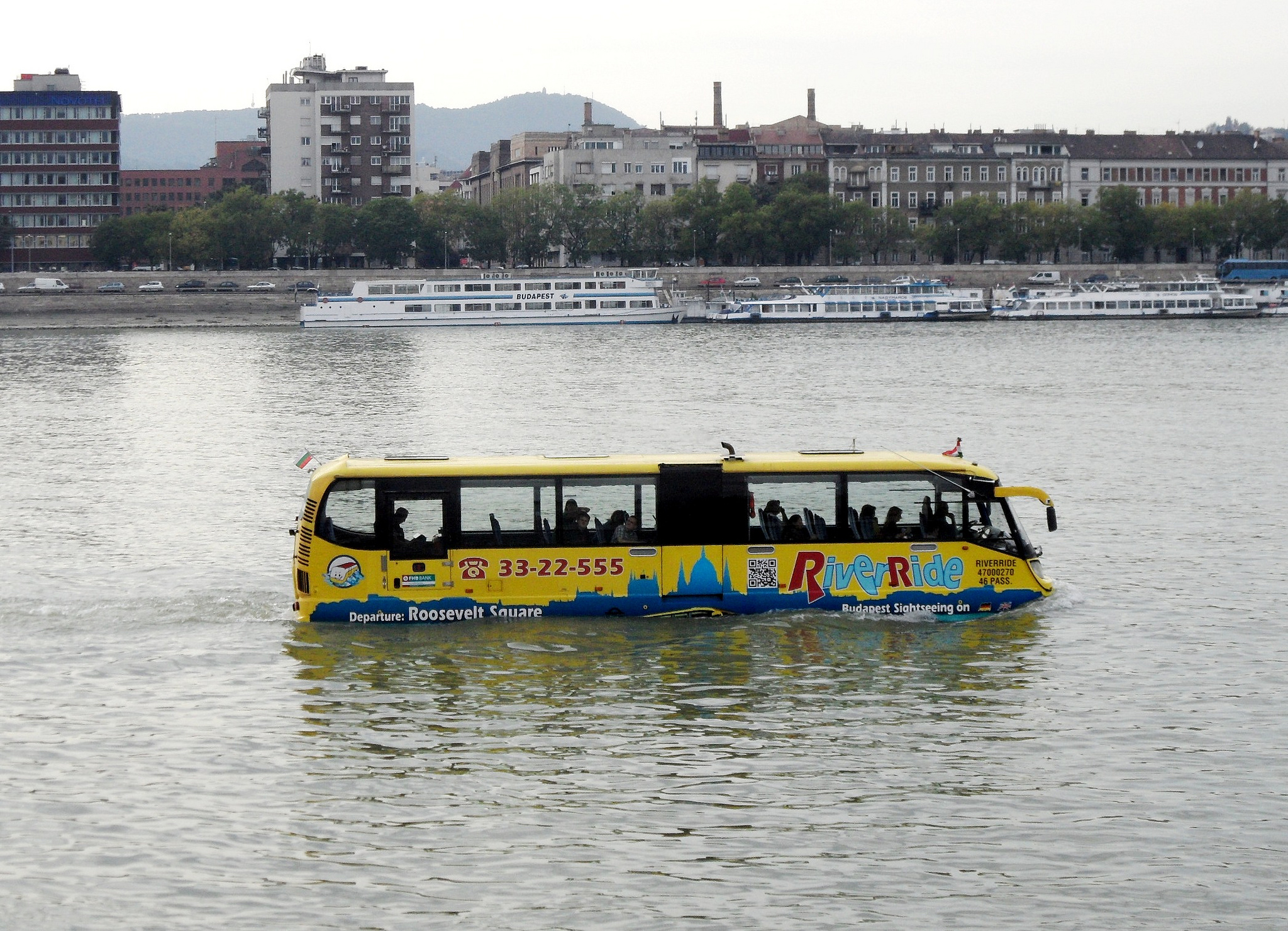 The capital of Hungary is one of those destinations that will never cease to amaze you. The city is divided into two zones, the old and the modern, separated by the Danube River. The first is Buda, the stately area of ??the city of Budapest. The spectacular Buda Castle and the Royal Palace are just two of the many pleasant surprises that you will find walking around this hilly, more historical part of ??the city.
Pest encompasses the modern area of ??the city, where most of the population is concentrated. This vibrant cultural center is brimming with interesting colors, sights and flavors. At the same time, besides the elegant architecture of the castles, spas and historical buildings present throughout the city, you will find a unique mode of transportation that you can only enjoy in Budapest: the AmphiCoach, a tourist bus that far from being daunted by the waters of the Danube, will show off its amphibious nature by entering the frigid waters and navigating to the next destination in the city.
The AmphiCoach begins its journey in Roosevelt Square, from where it runs happily through the center of Budapest (visiting the Basilica, the Parliament and Heroes' Square, among other highlights) before surprising its passengers, who wait with bated breath for their passage from asphalt to water. Once that first moment of surprise and nervous laughter has passed, the bus will begin its route along the Danube to offer a different perspective of the beauties of the city of Budapest.
This service costs between € 18-28 per person, and is operated by the RiverRide company. On wheels or gliding through the waters of the Danube, the AmphiCoach is a great way to take a cultural "dip" guaranteed to make your trip to Budapest truly unforgettable.
Photo | Giulia Passerini