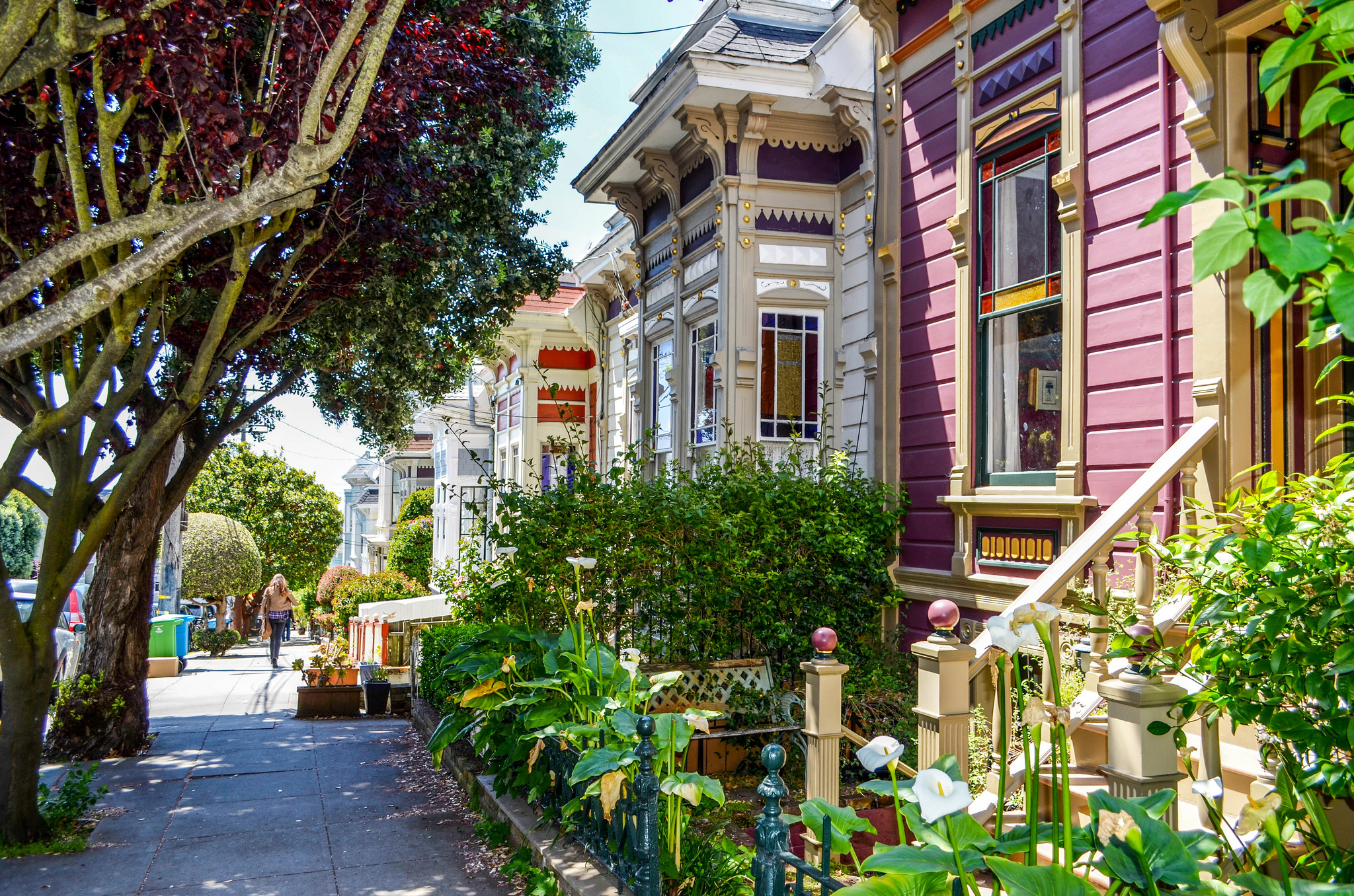 San Francisco's picturesque "Painted Ladies" make for one of the most iconic postcards of the beautiful city by the bay. Many remember them thanks to the popular 1980s television series Full House, as well as more recent movies and TV shows. But however they are remembered, they are, without a doubt, one of the city's most visited tourist attractions and, by themselves, are worth a visit to the lush green meadows of Alamo Square Park, one of the main green areas of the city of eternal spring.
In reality, these famous "ladies" are a collection of Victorian houses built between 1849 and 1915, some of which were painted with striking colors, making them forever known by that descriptive name. As a matter of curiosity, note that the Painted Ladies consist only of the houses in Steiner Street numbered from 710 to 720, which are also known as the Seven Sisters.
Of course, like any big American city, San Francisco is also a city of skyscrapers with an exciting, vibrant nightlife. For this reason it is always advisable to schedule getaways that allow you to leave the hustle of the city behind and take you on a more spiritual trek, so to speak. And for a true spiritual retreat there is no better place than Alamo Square Park, the perfect place to watch the sun set over the downtown skyscrapers and take some spectacular pictures.
As for the district where the Painted Ladies (Haight Ashbury) are located, there you will find a bohemian atmosphere with its many cafés and restaurants with a European vibe, as well as designer shops and clothing stores of all types. It's an ideal area to wander from store to store with no other aim than to discover the most European, historical and magical city in the United States.
Photo | Tehani Schroeder