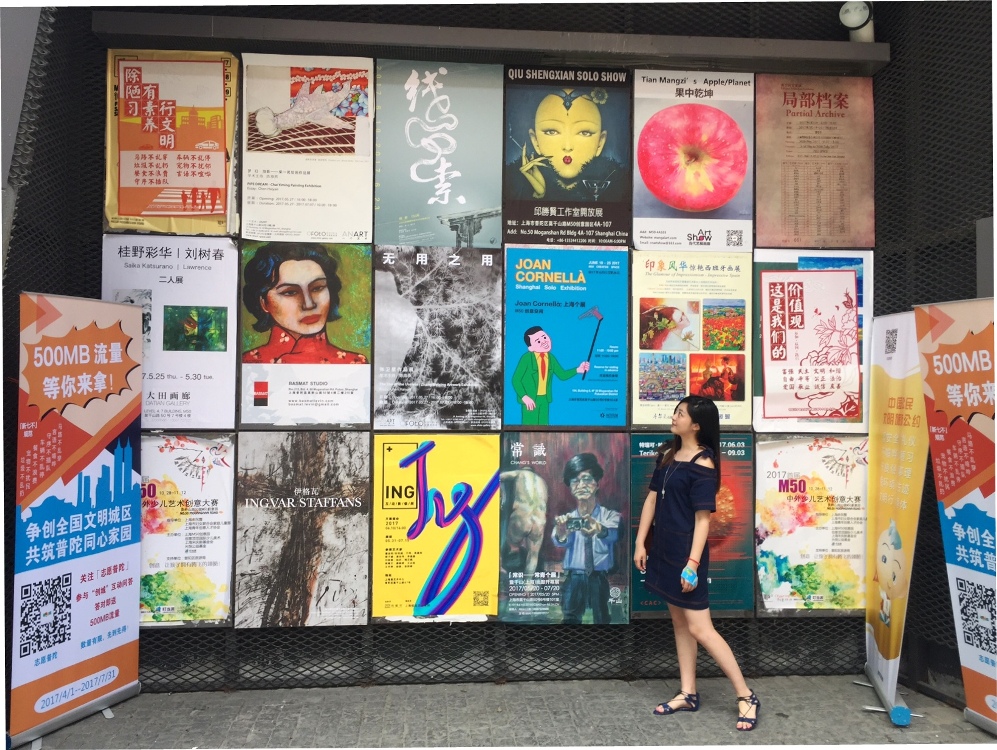 Making my way around Shanghai recently, I saw it was packed with expats – non-Chinese both working and studying here. And many I chatted with were absolutely energised by the creative ferment aboil in China's enormous business and cultural capital.
The most noticeable side of that ferment is all the booming development, futuristic architecture, and commercial dynamism on display all over town. But as I discovered, there's also a funkier, artier, more bohemian/hipster side to Shanghai, and nowhere is it more on display than in the M50 Creative District. M50 stands for 50 Moganshan Lu (Road), a onetime warehouse/industrial district not far from downtown, that was launched by artist Xue Song in 2000. Seventeen years on, it's become the well- established hub of China's modern-art scene, with graffiti-style street murals, more than 120 galleries (displaying international as well as Chinese artists), and a growing cadre of cafés and eateries like UNDEF/NE – all patronised by a young, hip crowd. Maybe the single hottest gallery is Island6, a collective displaying the art of China's most exciting up-and-comers.
You can get out to M50 via Metro Line 13 (the stop in Jiangning Lu) or taxi, which is a very wallet-friendly option (just make sure you have the address in Chinese captured on your mobile), and probably the best time to go is Sunday on the early side. And don't forget, Iberia Joven can fly you over here at a nice discount if you're under 30. So come taste the ferment of the dynamo that is Shanghai!
Photo | Marita Acosta