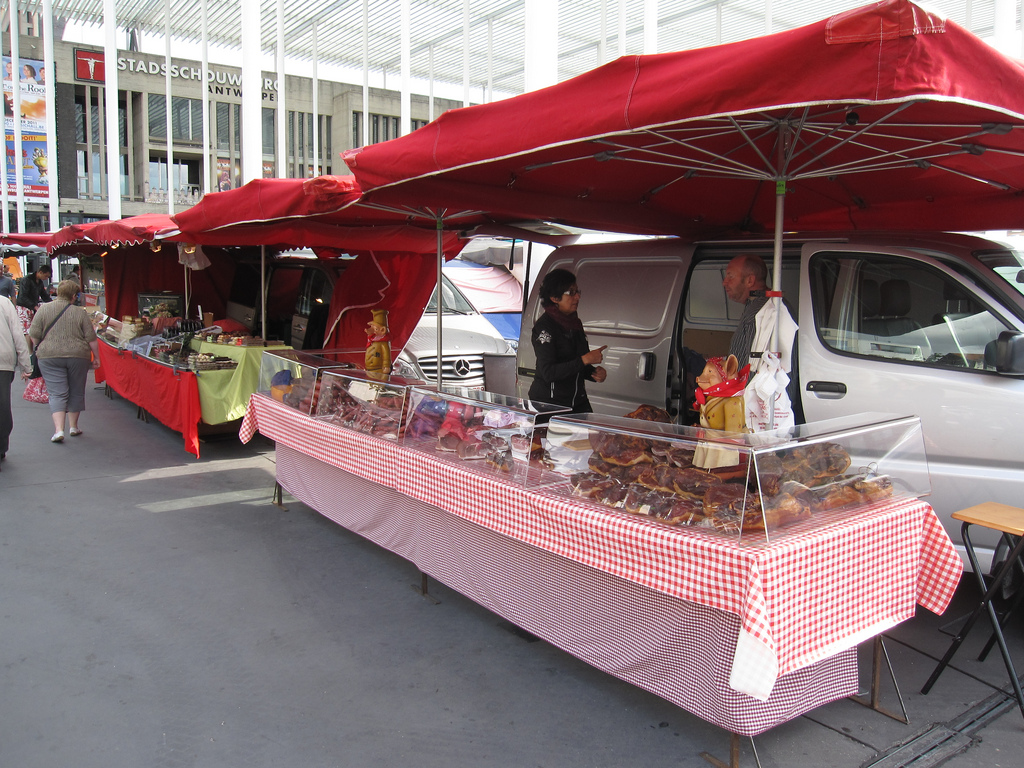 The beautiful city of Antwerp is a stone's throw from Brussels (about forty-five minutes by car), but the good news is that it's also not very far from Amsterdam (a couple of hours by car, about an hour by train), so it's a good destination to consider visiting from any of these two European capitals, without investing hours of travel.
In Antwerp you will find charm literally on every street corner (and chocolate of the highest quality await you around every cobblestone alley. Here's a tip for true choc-a-holics: don't miss Leonidas chocolates). The architecture in this city will make you want to stop every few steps to take pictures of the most amazing places and, of course, post them in your Instagram account. Some of the most eye-catching are the bronze sculpture dedicated to the builders of cathedrals, the adorable child sleeping with his puppy, or the golden figures of animals that you will find in the most unsuspected corners of the city.
Antwerp is charming in the mornings, in addition to offering a very lively nightlife (for the latter, don't forget to visit the areas of Grote Markt or Groenplaats, which have lots of bars and cool places to have a drink). The evenings can be so lively, that they say that for those who prefer to sleep, it's better to stay in the outskirts to avoid the noise.
And after admiring the golden sculptures, walking the cobbled streets and being amazed by the historic buildings, there's a place that those who love shopping for a good bargain shouldn't miss: the Bird Market. Historically, this market was exclusively dedicated to the sale and trade of birds of all kinds, although now you can find all types of products there. Among them, homemade sweets to delight the most demanding sweet tooth, as well as traditional foods, including all types of cheese and other delicacies.
The market is located in the Theaterplein area, the theater district where the famous Stadsschouwburg is located. And if you're artistically inclined, here you will also find many cultural activities, such as exhibitions, musicals and ballets. Although the Bird Market opens only on Sundays (from 8 a.m. to 1 p.m.), as of Saturday you can take a walk among many stalls where, at the very least, you can find something to delight your taste buds.
Photo | Fred Romero