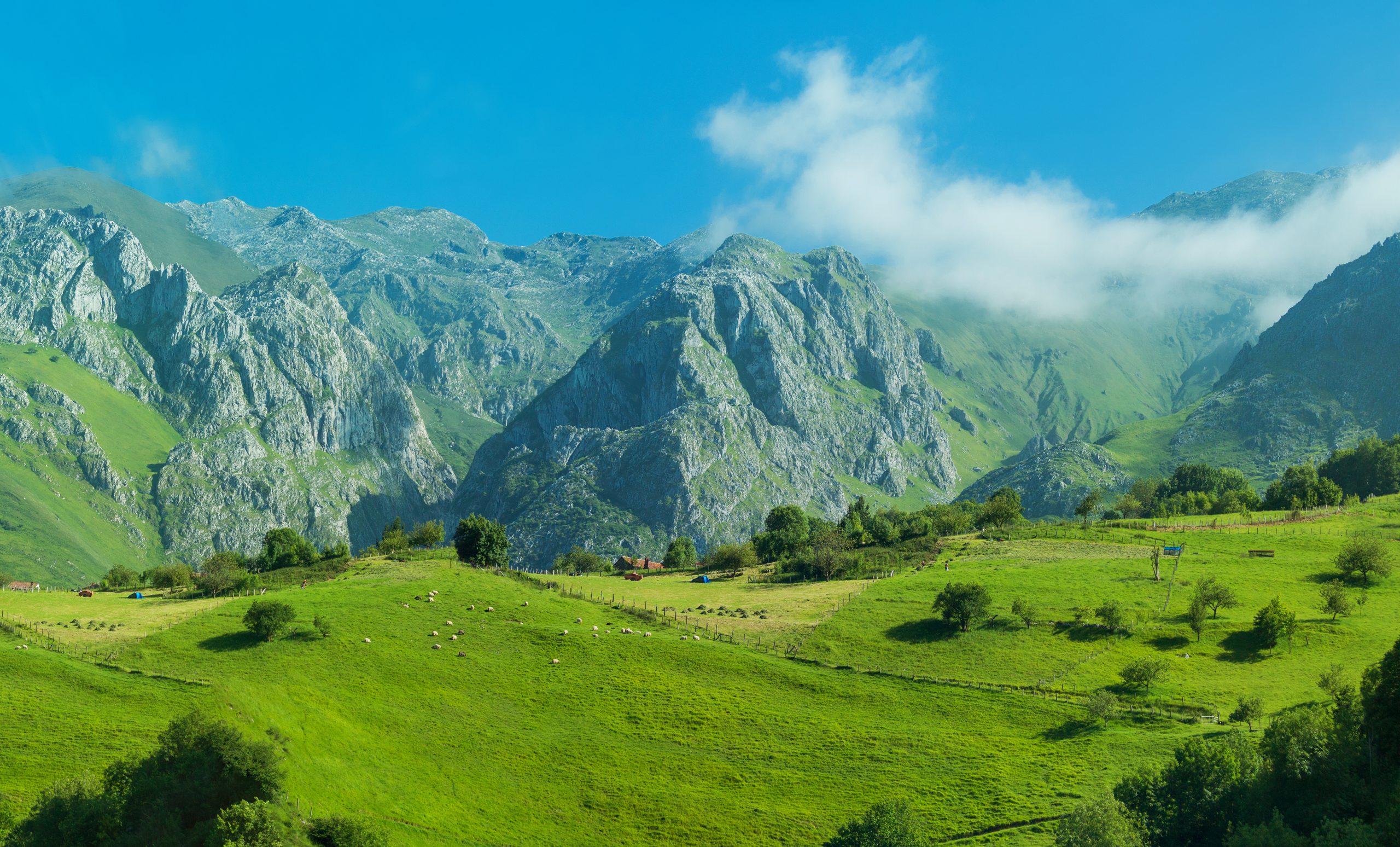 Among other things, Spain's verdant northern Principality of Asturias is known for its spectacular inland mountains, such as the Picos de Europa. But there are other ranges up here, as well, such as the Sierra de Aramo, just a half hour's drive south of the capital Oviedo. And it's here you'll find El Angliru, a mountain pass, 17km (56 mi) wide and 1,791m (5,876 feet) up, that's a big favourite of cyclists looking for one of their sport's top challenges on its steep roads (indeed, this pass has been dubbed "the Olympus of cycling").
It's also a hugely scenic spot for hiking, horseback riding, and mountain biking, with a stop to check out the abandoned village of Curuxeo, the ruins of the 128-year-old Rioseco copper mine; and a hearty lunch at the Mirador del Angliru, a restaurant and 30-bed hostel. And don't forget to check out another nearby hotel complex, La Aldea Soñada del Angliru, with 30 stylishly modern rooms and detached villas (many with their own whirlpool tubs); a nice restaurant; a pool/"chillout" area, and spa with treatments as well as a large indoor whirlpool and water circuit with mountain views that as you might imagine are nothing short of spectacular – and what's more, the rates here are surprisingly moderate.
So for a very accessible mountain getaway – and one even with a luxury spa touch – check out Iberia's great fares to Asturias and head for the hills!
Photo: THEPALMER