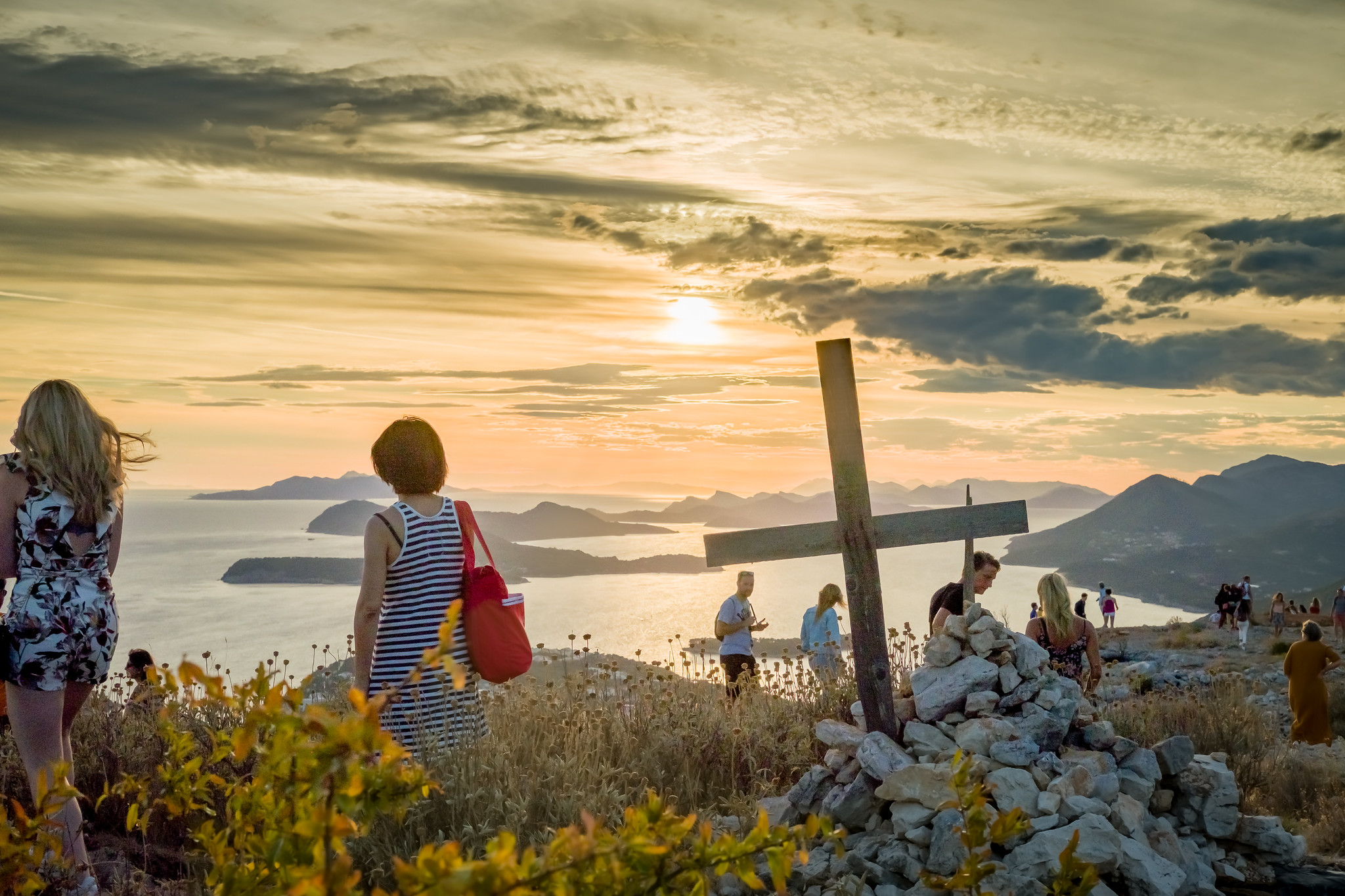 They call it the "Pearl of the Adriatic", and not without good reason. Is it because it's one of the most spectacular medieval cities built by the sea? Or is it because of the fascinating history that hides between its walls and castles from remote times? In any case, the city of Dubrovnik is the perfect destination. With myriad attractions and places to visit, it's always a good time to head for the Croatian coast.
Dubrovnik is located at the southernmost tip of Croatia, almost towards the point where the country meets Montenegro. But the temperatures in those latitudes couldn't be more Mediterranean (watch out for that summer heat!) and the city lends itself to a good in-depth exploration of its streets (and also of its charming terraces and restaurants, as they typically are in coastal areas).
During the day, the city of Dubrovnik is all about history and medieval architecture. Its walls are something to marvel at and its fifteen towers are a reminder of the conflicts faced by this type of strategically located cities back in the 10th century (remember those times when there were no smartphones or Instagram…? Well, that's where we're going).
And when night falls, the city of Dubrovnik becomes a vibrant center with nothing to envy other major European cities. A picturesque old town full of bars and the warm Mediterranean nights make it the perfect destination for those looking for a good party and a lively vibe.
And in Dubrovnik the party is always within the perimeter of its great walls. Between cobblestone alleys and narrow streets you will find gambling places such as Buza Bar, a terrace located on top of a cliff facing the sea whose views will take your breath away. Another option is the Revelin Club, located in a fortress more than five centuries old. While they are not cheap (you pay mostly for the views), a visit to these unique places may be worthwhile.
Finally, one of the most famous clubs is the Lazareti. Although its specialty is electronic music, it also organizes live performances and hosts exhibitions from time to time. It's one of those "musts" for an authentic Dubrovnik night.
Photo | Luca Sartoni