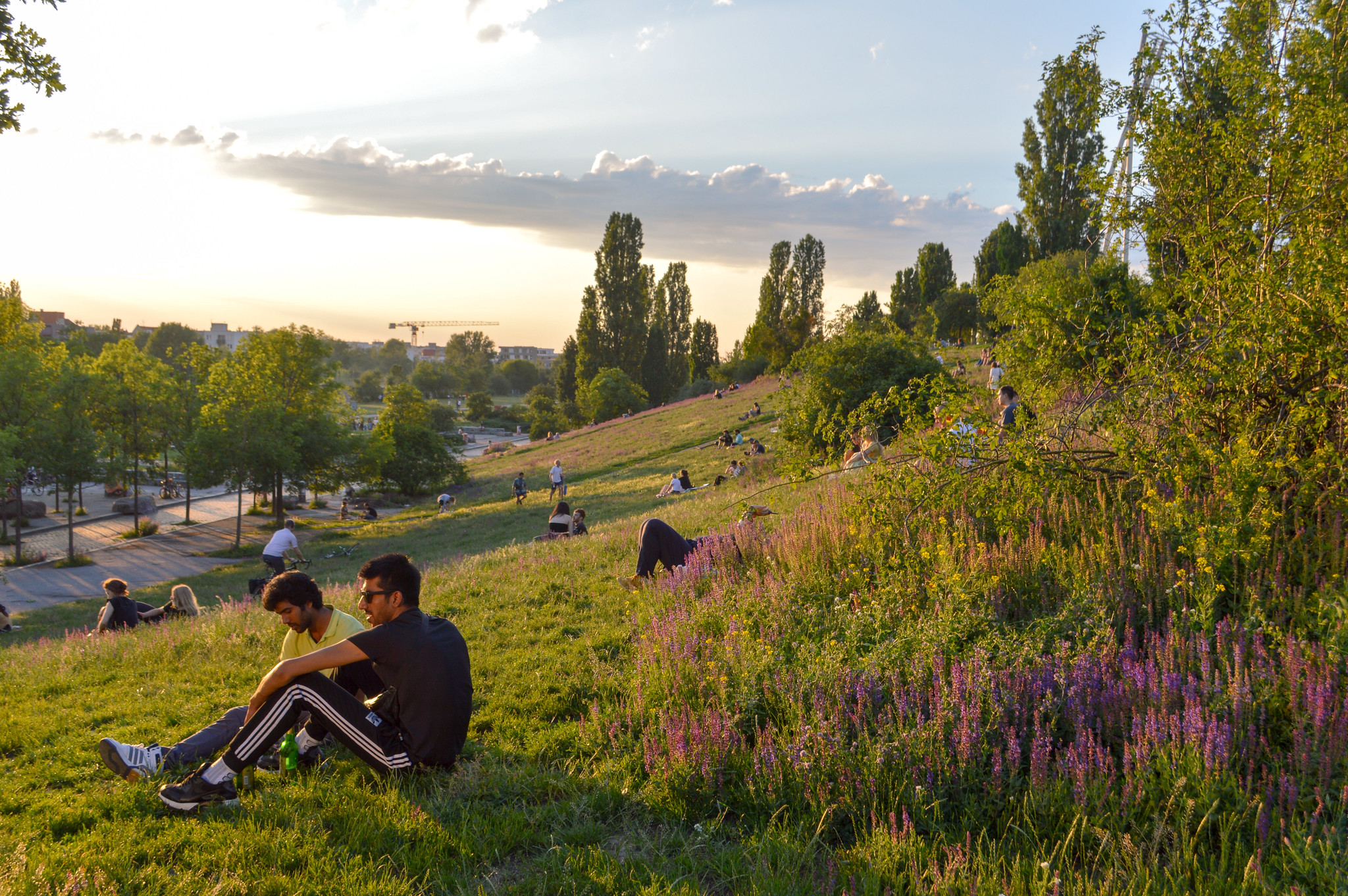 Roam through a market where absolutely everything is for sale, flit between food stalls offering global cuisine and all of it surrounded by beautiful green grass. What a way to spend a Sunday in pure Berlin style. Here's everything you can do in Mauerpark on your next trip to Berlin, the ground-breaking capital of Europe.
Like a Phoenix rising from the ashes, after the fall of the Berlin Wall small rays of hope emerged in the form of places like Mauerpark (Wall Park). Places where people unwind, spend time with their mates and have fun relaxing and taking in the good vibes. These are just some of the great examples of the Berlin lifestyle.
It's not surprising to find a crowd surrounding an improvised rock or country band, or even a classical music performance. That's the tone in Mauerpark: improvisation, spontaneity, and a lot of unexpected and unique surprises (and always a bit different from anywhere else).
Another great draw to this magical park is karaoke in the amphitheatre, where everyone is encouraged to sing their favourite song in front of an always-appreciative audience. It may be a challenge for you shy types, but it's an opportunity to show off for those of you dreaming of stardom.
On Sundays, Mauerpark organises the largest street market in Berlin. Everything and anything are on offer. You can browse for antique furniture, vintage clothing, paintings, and anything else you can imagine. A visit that you'll love if you're a bargain hunter at heart.
Music, graffiti shows, barbecues…at Mauerpark in Berlin there are plenty of options to spend an unforgettable day. And with cheap flights to Berlin on Iberia, it's closer than ever.
Photo: Francisco Anzola