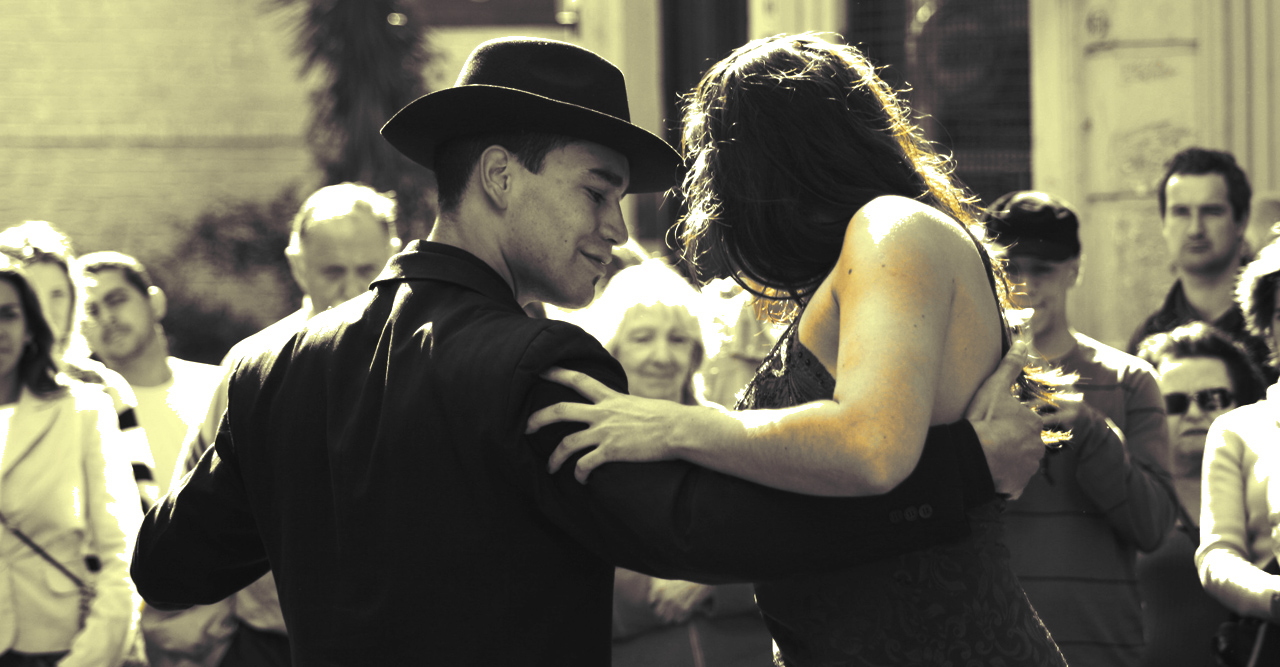 They say that the neighborhood of La Boca in Buenos Aires gives off an unmistakable aroma of sexy stilettos, dangerously short skirts and hair gel in abundance. And apart from housing the mythical La Bombonera stadium of the Boca Juniors Club, this colorful neighborhood is the cradle of a dance that turns the streets into an improvised dance floor: the tango, a national symbol in Argentina.
The exact point at which the magic begins is the so-called Caminito, a paved pedestrian way about 164 yards long that in 1959 was officially converted into a street museum, given its importance to the neighborhood. So, if you're ready for your first tango lesson, this is exactly the place to enjoy its sensual cadence in all its splendor. This is also where numerous artists present their work to the public, as well as a crafts market inspired by the history of the neighborhood and its passion for the tango.
"Caminito that time has erased" is one of the most emblematic phrases in tango songs, which are known for their sentimental, passionate lyrics. And it's in this particular place that you'll find plenty of reasons to take pictures of the unique urban landscape with its striking mix of tourists, expert dancers and houses in the most amazing variety of colors. If you want to immerse yourself in the ??crowd, plan a weekend visit to the Caminito. If, on the other hand, you prefer to enjoy a quieter time to visit artisanal stalls at your leisure and immerse yourself in the spirit of the tango, weekdays might be better. In any case, on your next trip to Buenos Aires don't forget to visit this iconic neighborhood of Argentine folklore.
Photo | Gustavo Brazalle