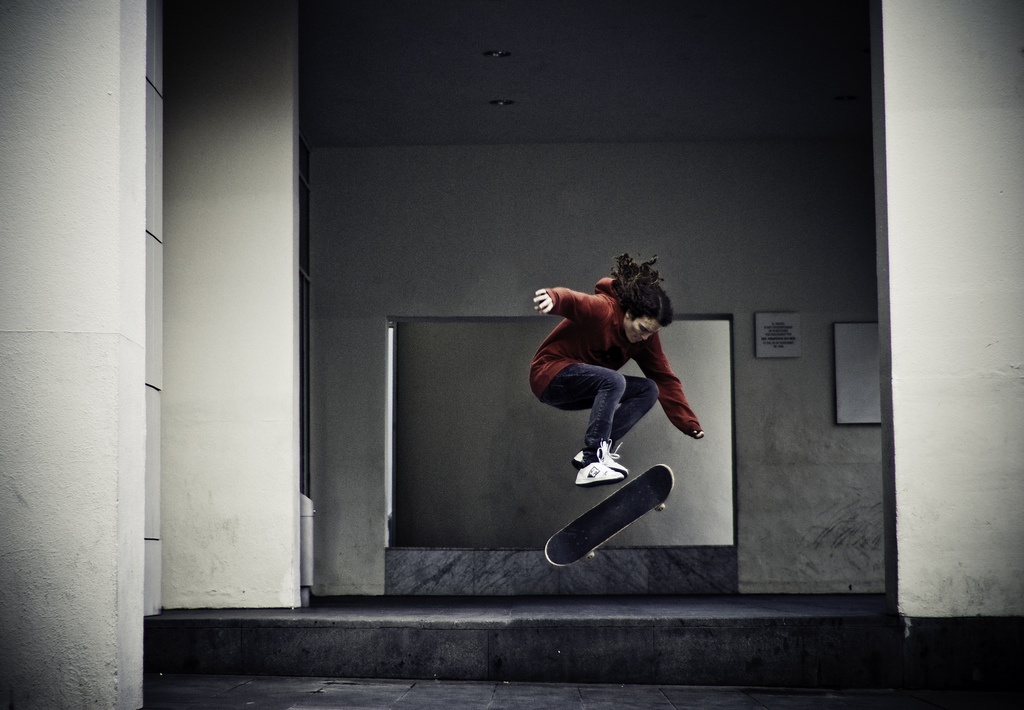 Would you like us to tell you what to see in El Raval, Barcelona, the city that all Erasmus students adore? What can you do for free on a Sunday?
Here are a couple of tips in one: go up to the viewpoint in the MACBA. The modern art museum that works as the cultural heart of El Raval is free of charge on the first Sunday of each month. The museum also offers free Wi-Fi, but that's the least important thing. The most important thing is to tour its exhibition halls and explore the 5,500 sculptures and paintings from the second half of the 20th century.
A Bite to Eat Nearby
Although La Boquería Market isn't an option on Sundays (a day of rest), there are plenty of places around the MACBA where you can eat very well, and at a good price. A lovely place is the Flax & Kale, known for their semi-vegetarian cuisine, and urban-chic atmosphere. You want to have brunch? Head for Carrer dels Tallers, 74B. Another option is the Shalimar, which is a simple establishment offering exotic Pakistani dishes.
And when evening falls, when the hustle and bustle on La Rambla is the same as it is at all hours, the emblematic Boadas Cocktails on the street of "carrer dels Tallers" starts the ball rolling to serve the most modern combinations in close quarters and with a vintage style. The bar tenders in suits will steel your heart with their charm and traditional cocktail making, just as they have to be made.
Head along to "Museu d´Art Contemporani de Barcelona" and enjoy its atmosphere, as well as the dozens of skaters who worship this place as a meeting point, and use it as a space for their tricks (all this with the building designed by the architect Richard Meier as a backdrop). Spend a Sunday in El Raval and forget your studies and obligations.
You're welcome 🙂
MACBA. Plaça dels Àngels, 1. Barcelona.
Photo | Adriano Agulló