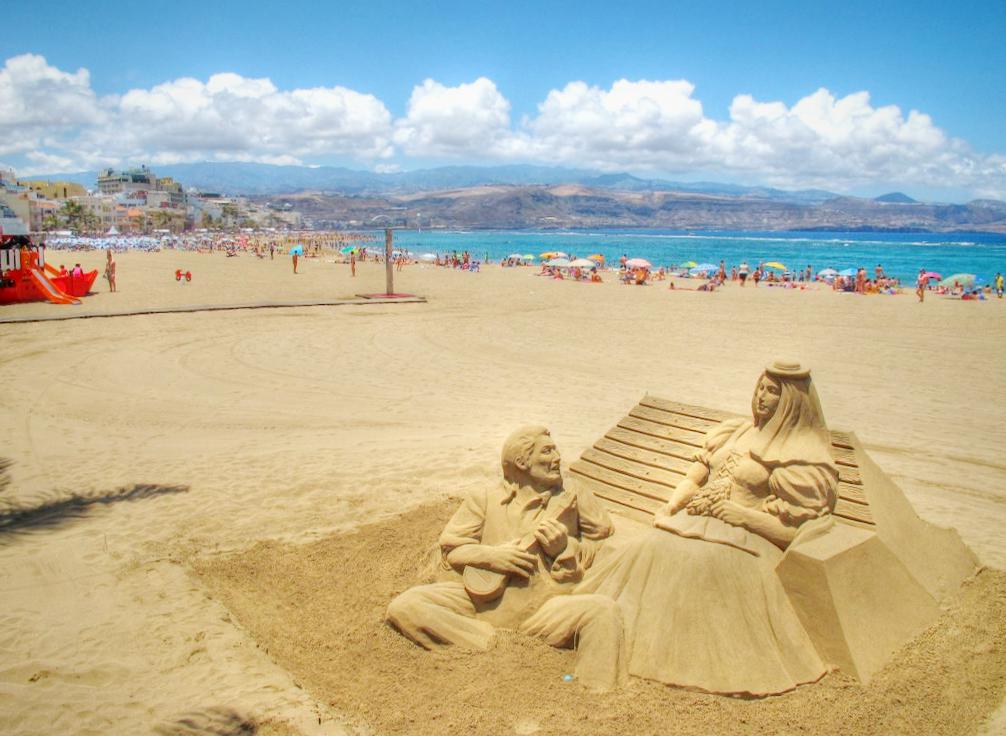 It's no secret: Millions love their holidays on Gran Canaria. But there are some insanely lucky students who get to do their Erasmus or other study programme on this sunsplashed isle with year-round perfect weather, beaches/waves, and great people.
There are plenty of reasons why studying on Gran Canaria is absolutely brilliant:
By Day…
Right in capital Las Palmas, Las Canteras Beach is a fabulous experience (the name, "The Quarries", derived from the fact that back in the day, this area was the source of much of the rock used to build many local buildings, including the famous Cathedral of the Canary Islands).
It's super popular with young people, with a good vibe all year long, and it's without a doubt one of Spain's best beaches, and indeed, one of the best city beaches in all of Europe.
There are lots of aquatic activities to do on Las Canteras, but it's perhaps most famous for its surfing scene, especially Cícer, a northerly section of the beach, with the highest waves. Offshore, you can also spot whales and dolphins!
By Night…
After dark, as you can imagine, the nightlife kicks in, with many of the better bars popular with Gran Canaria's young people located along Paseo las Canteras and nearby streets, a party-hearty district right next to Las Palmas's best known beaches. The variety here is considerable. To cite just several examples:
– El Viajero (Calle Joaquín Costa 27) is a perfect spot to share one of those trendy gin tonics.
– NYC TAXI RockBar (Calle Numancia 25) is a live-music pub with, yes, a New York City-flavoured theme and ambiance.
– Mojo Club (next to Alfredo Kraus Auditorium), right near the end of the beach, is known for its live concerts and DJ nights.
Want to fly cheaply to Las Palmas? Easy peasy with Iberia Joven!