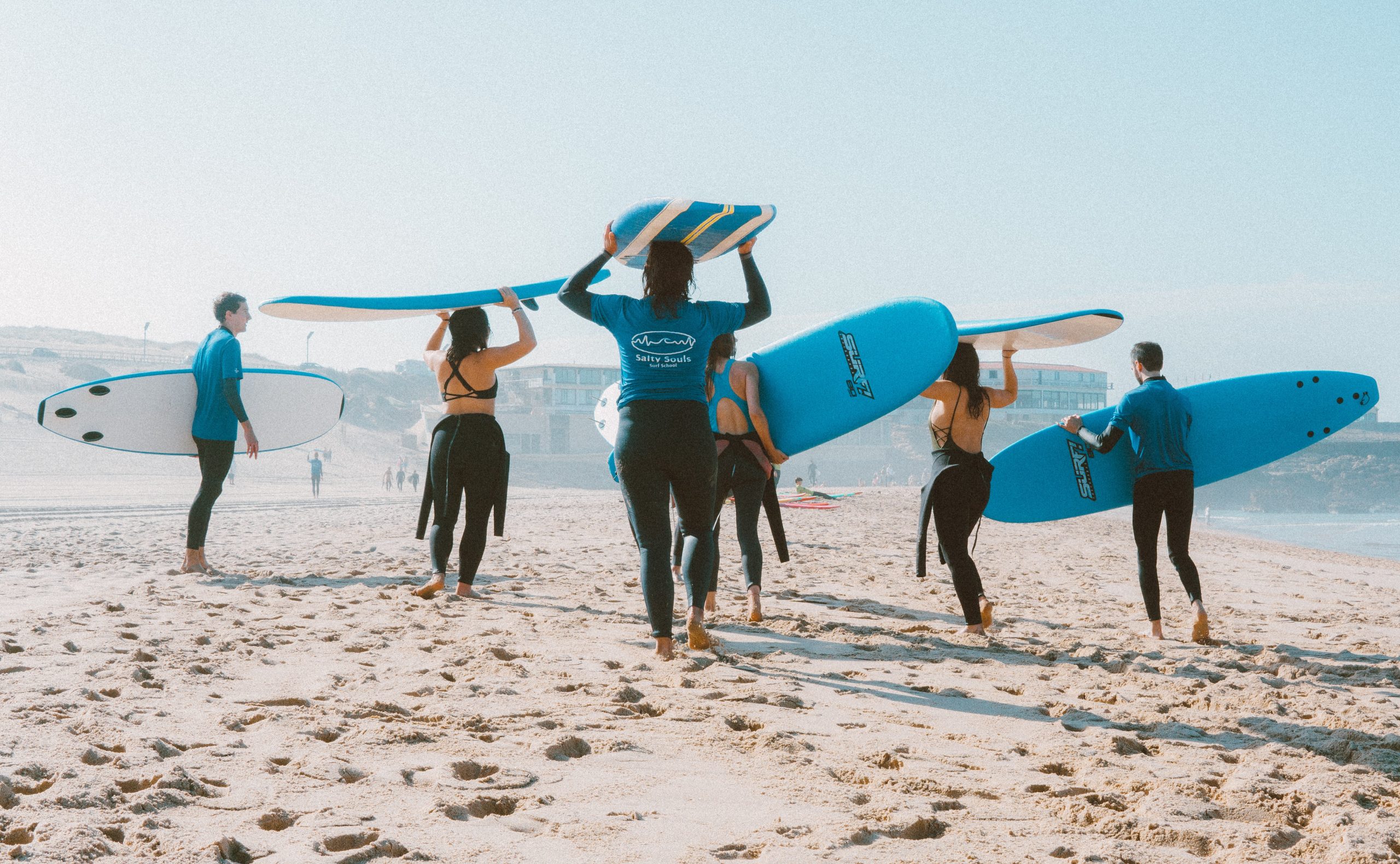 It's the meeting place for surfers from all over the world, and where some of the greatest names in American show business choose to retire. It's also where hundreds of couples go when they're looking for a bit of romance by the sea (without having to leave the city). We're talking about Malibu, and if you're planning a trip to Los Angeles, it's closer than you think.
You'll remember Malibu from TV series, movies and even songs, and it's the favorite destination of those who find on its beaches the perfect place to dream under the sun and try to tame the wild waves of the Pacific Ocean. A little less than an hour's drive from the center of Los Angeles are some of the most famous beaches in the world, which is perfect whether you're passionate about surfing or even if you're more into just listening to music while chilling in the sand. Of course, with a cold beer, please.
Zuma Beach, the largest and most popular of all by far, is among the best beaches in Malibu. It offers all the amenities you can imagine (that beach chair's got your name all over it!), and the area's typical vibe is probably what you are looking for if you have decided to take yourself there. This is California, baby!
El Matador Beach is another of Malibu's famous beaches. Of course, you won't need a matador's "suit of lights" for the occasion; what you want is to have your bathing suit ready so you can enjoy a swim as soon as possible. This beach is famous for the rock formations and natural caves along it, and it's the perfect spot for an incredible photo with some of the surfer dudes, who will be happy to oblige.
Finally, it's also worth mentioning Surfrider Beach, one of the most visited by surfers from all over the world, and perhaps the most impressive. You'll see the typical watch towers of the lifeguards, just like on Baywatch, tanned bodies lazing in the sun, and a lot of surfer activity to make this a must-see destination when you visit Malibu (and who knows if you'll have the chance to meet Mitch Buchannon on duty).
In addition, in Malibu there are surfing schools for all levels and ages, which can be a fun way to have fun with your fellow travelers. Do you dare to ride the waves on the most authentic Californian beaches? If so, go pack your suitcase and book your flight to Los Angeles!
Photo | Elle Hughes