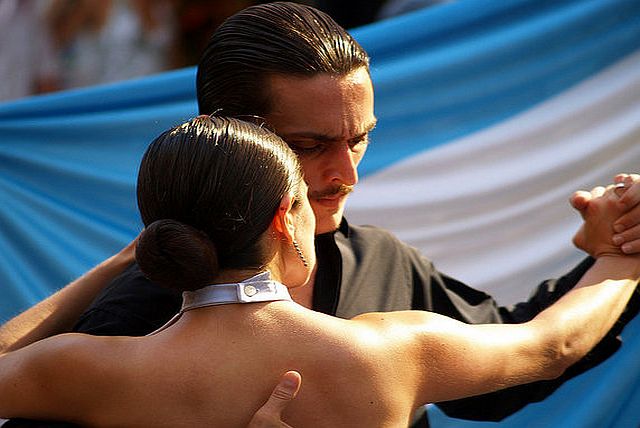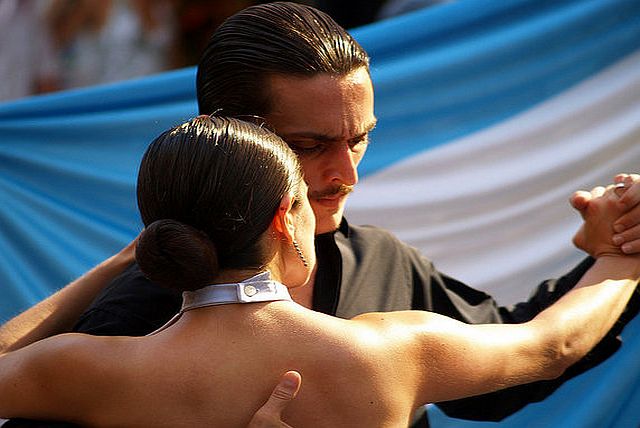 Who was going to imagine that you could back to the golden era of the tango, that is to say the 1940's, just by going up some stairs? That's what happens if you go to the street named calle Almagro in Buenos Aires and take the way up towards the Catedral Club.
This club, founded in 1880, has a bohemian atmosphere and is considered part of the artistic and touristic cultural heritage of the district. As you enter its doors, you have to cross the stage to get to the tables, if you want to check the place out a little before you get started. There are tango classes every day but it's best to go on Sundays if you're looking for a basic lesson. If that doesn't suit you, don't worry because there are classes of all levels during the rest of the week.
So let's go there for some tango classes and dinner afterwards. Look for a table so that you can savour the vegetarian cuisine that the Catedral Club offers you. Their pizzas are their most popular dish, so now you know what you have to order. Enjoy!
Photo| Formfaktor