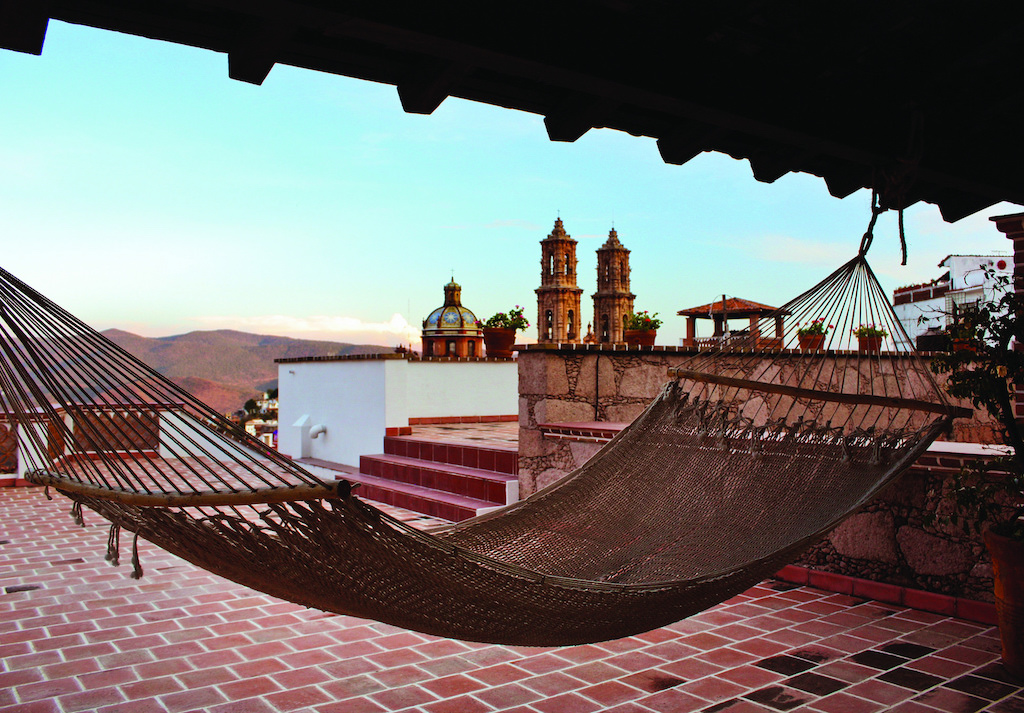 Studying in or visiting Mexico's amazing capital? All around you are magnificent cities and towns that are more than well worth a day trip or overnight, and one of the more popular ones is the small, highly picturesque "silver city" of Taxco, founded in 1529 amid steep hills some three hours southwest of Mexico City.
Besides extravagant churches such as Santa Prisca; and handsome houses and haciendas built by those made wealthy from nearby silver mining, there are also a couple of interesting museums, one devoted to colonial art and the other to, of course. silver. And you won't be surprised to learn that its narrow cobblestone streets are also lined with shops selling all manner of jewelry and other objects made of – yes, silver. It's a great place to pick up a little bauble or two for yourself or a gift for some deserving someone back home.
There are organised tours out of the capital, of course, but it's a doddle (and certainly cheaper) to catch one of the many modern yet inexpensive buses fromEstación Sur. Once you're here, Taxco is easily walkable, and there are plenty of inexpensive accommodation and eating options. You might say this one gets the silver medal when it comes to excursions from Mexico City, a destination Iberia Joven can get you to easily and inexpensively with special youth discounts.