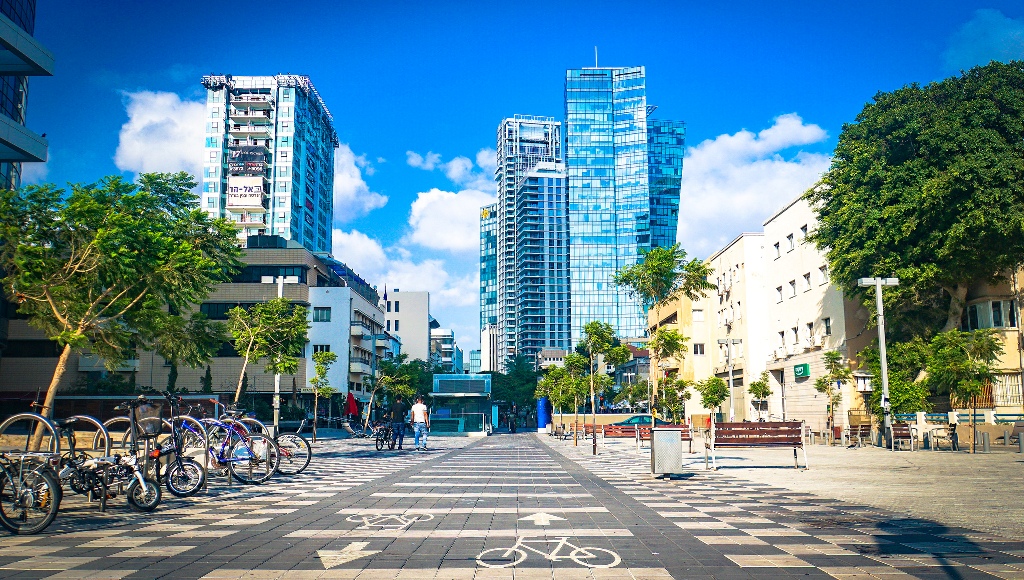 It's been called "the coolest capital in the Mediterranean." We are referring, of course, to Tel Aviv, a great Iberia destination for the young. The lucky who spend time there, perhaps to study on a scholarship or simply to visit attracted by its deserved reputation as a fun city, get to experience its vibrant nightlife, which usually starts out with some good street food, after which they enjoy getting lost in this fascinating city.
In the "White City", as it is also known, people go out almost every day, especially on Fridays, since Tel Aviv rests on Saturdays. The most frequented places are usually the discos and clubs, and the plan is to dance and meet people until very, very late in the evening. As for the "party zones", southern Tel Aviv is the ticket for party animals, although, of course, there are exceptions to the rule. The Port of Tel Aviv, for example, located to the north, is a large entertainment center with a very vibrant nightlife.
The Port of Tel Aviv has jazz clubs and chic, modern concert halls. To the south of the port and along the seaside promenade, there are several streets where the bars and entertainment are concentrated, in arteries such as Ben Yehuda or Dizengoff. As you continue south, you reach Rothschild, an elegant avenue for a more sophisticated evening. That's where you'll find the famous Jimmy Who Bar. With its subdued lighting and retro decoration, it attracts those with more alternative tastes. A little farther inland you'll find The Block (Salame, 157), a cool venue that on more than one occasion has been awarded the "Best Club of the Year" award, and where you can vibe to the rhythm of the best "dance" music.
As you can see, Tel Aviv is not a boring place! To discover it at the best price, it's worth it to take advantage of the Iberia Joven special rate, with a 10% discount or 15% for groups of 4 or more under 30.
Image | Ted Eytan