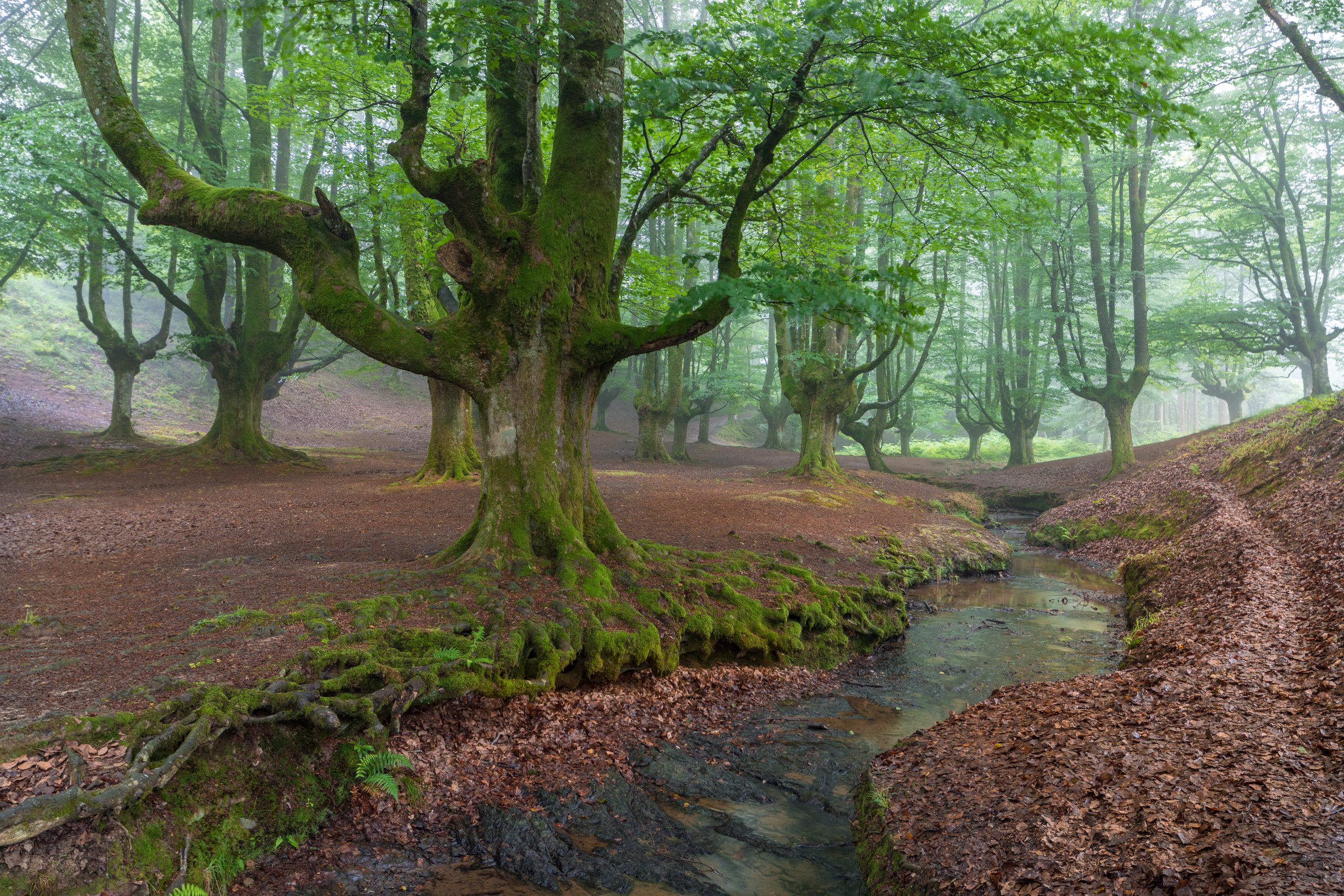 Though Spain's Euskadi (Basque) region is known for its distinctive culture, cuisine, and exciting cities such as Bilbao and San Sebastián (aka Donostia), this lovely swath of the country's green north is also packed with enchanting natural allures. One of the most magical, just a half hour or so south of Bilbao, is Otzarreta Forest – so much so that it's been widely dubbed an "enchanted forest," and has become one of Euskadi's most photographed spots.
Why, you ask? Well take a good look at the photo above – this forest (part of Gorbeia Natural Park, Euskadi's largest, sprawling across than 20,000 hectares/49,000 acres) is made up largely of around a hundred huge, ancient, and often moss-covered beech trees (along with oaks) which stretch and twist evocatively toward the sky. Crossed by a burbling stream called the Zubizabala, it's a peaceful and mystical landscape like something out of a fairy tale.
And furthermore, beyond just hiking in this enchanted forest, you can overnight right nearby, in one of the wooden treehouses built more than a dozen metres up some of these huge beech trunks, at rates starting at 140 euros a night. They're eco-friendly and sustainably built and operated, and you reach them by stairs; get your breakfast hoisted up to you on pulleys; and have your own en-suite toilet (some cabins also have electricity and showers). Meanwhile, there's also a lodge down on the ground with a café, WiFi, a cozy lounge with fireplace, and other amenities.
What a place to spend an enchanted day and night, don't you think? So book a flight to Euskadi and live your own fairy tale in Otzarreta and the magical forestland that surrounds it.
Photo: jon chica parada