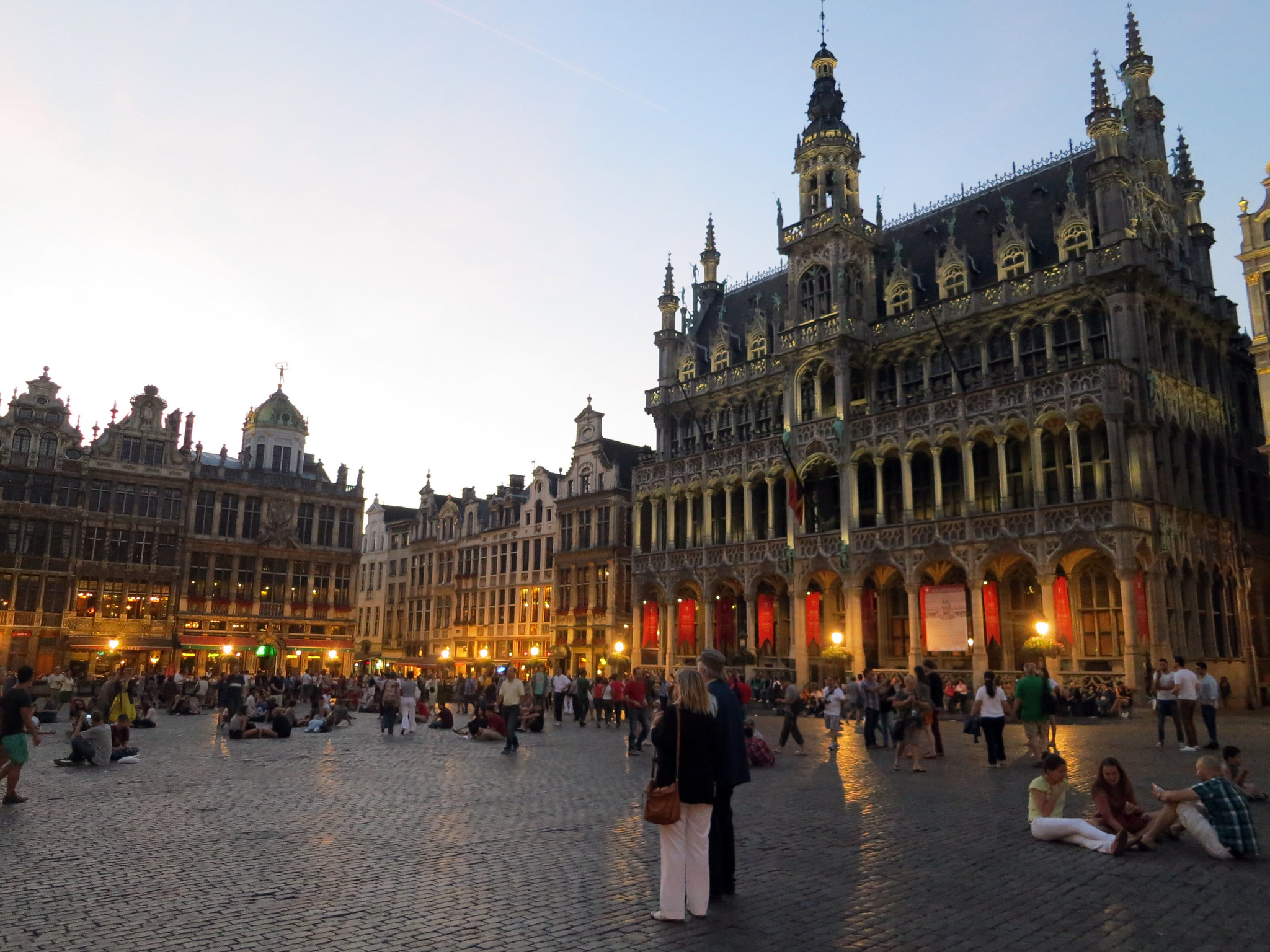 One thing's for sure when you visit Belgium's capital: you'll find yourself passing through the magnificent main square of its historic centre, probably more than twice. The Grand Place is widely considered one of Europe's most famous and beautiful urban plazas (designated a UNESCO World Heritage Site), thanks largely to the many impressive historic buildings that line it, most notably the 15th-century Hôtel de Ville (City Hall), the elaborate Gothic Maison du Roi (King's House, currently home to the city museum), and the House of the Dukes of Brabant (actually seven houses with the same façade, five of them historically occupied by Brussels' trade guilds, such as the stone masons, tanners, and carpet makers).
Lest you think it's all about old architecture and stuffy history, the Grand Place is also a fantastic place to hang out, thanks to its many sidewalk cafés and restaurants. Day or night, sit a spell out on the cobblestones nursing one of Belgium's famous beers and watch the world go by (there are plenty more eateries, watering holes and even many of the city's top dance clubs on the streets leading into the square, by the way; and speaking of beer, especially don't miss Delirium, a pub which holds the Guinness Book of World Records title for biggest beer list – more than 2,000 brands).
Now do you see why they call it "Grand"?
Foto: Daniel Lobo