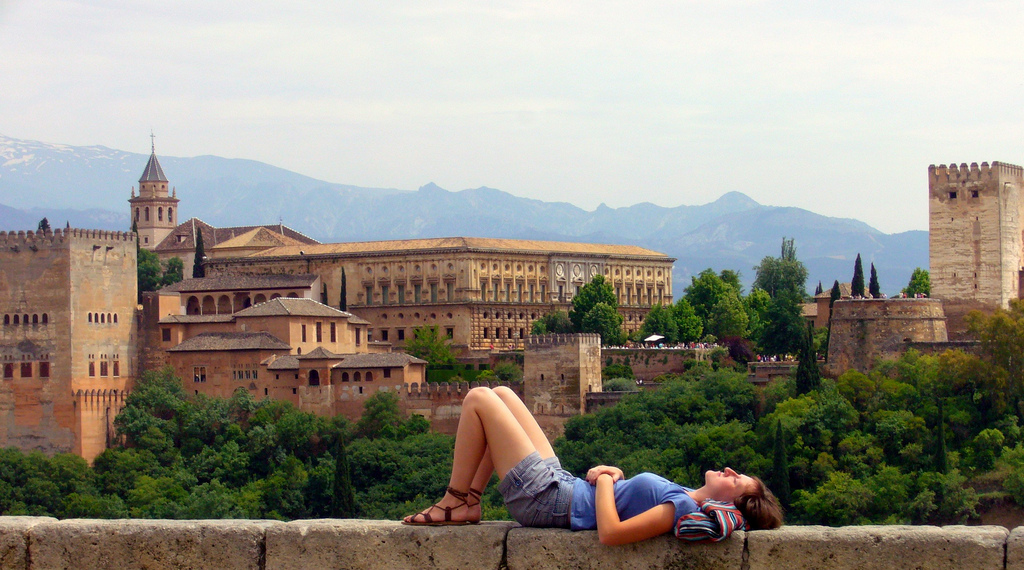 They say that the magical spell you feel in the Paseo de los Tristes will make you want to devote an entire morning to a visit that you could easily cover in about an hour. That's because time seems to stop in this magical place located in the city of Granada. One of the hottest and busiest areas of the city between the sixteenth and nineteenth centuries is now the perfect place to let yourself be amazed by the history that surrounds it.
With its cobbled promenade located under the impressive wall that encloses the Alhambra, the Paseo de los Tristes is for many the most beautiful street in the world. It could be because of the Darro River that borders the promenade, or the spectacular view of Granada's architecture, or the multitude of bars and restaurants where you can enjoy the most famous tapas in the whole country (they say that having just one tapa in Granada is like having a full meal), but the site is definitely worth a visit.
But don't let its sad name (The Promenade of the Sad) stop you from enjoying a delicious appetizer in any one of the multitude of terraces where you can sample a taste of the good life. The Paseo de los Tristes (located after the Carrera del Darro) owes its name to the funeral processions that passed this street on their way to the cemetery, where the mourners bid a final farewell to the deceased. Apart from this, everything is beautiful and magical in this colorful haven of peace in the city of Granada.
The Paseo de los Tristes is the perfect place to make a mid-morning stop for refreshments, perhaps enjoy a local beer, have something to nibble on and continue on to Albaicín and Sacromonte (the latter is famous for its ancient caves). Both neighborhoods are World Heritage Centers and are certainly worth a visit when you are in beautiful, historical Granada.
Photo | David van der Mark